The Broken Hill Mundi Mundi Bash is set rock the outback in August this year thanks to some of Australia's rock legends.
A new outback music festival called the Broken Hill Mundi Mundi Bash will rock the NSW outback thanks to headline acts including Paul Kelly, Tim Finn, Ian Moss and Kate Ceberano when it kicks off on the red earth of the Mundi Mundi Plains from 19-21 August 2021.
Other Aussie music legends signed up for the Broken Hill Mundi Mundi Bash include John Williamson, Shannon Noll, The Radiators, Ross Wilson, Vika & Linda, Mi-Sex, The Chantoozies, Marc Gable, Dragon, Glenn Shorrock, Wendy Matthews and Shane Howard.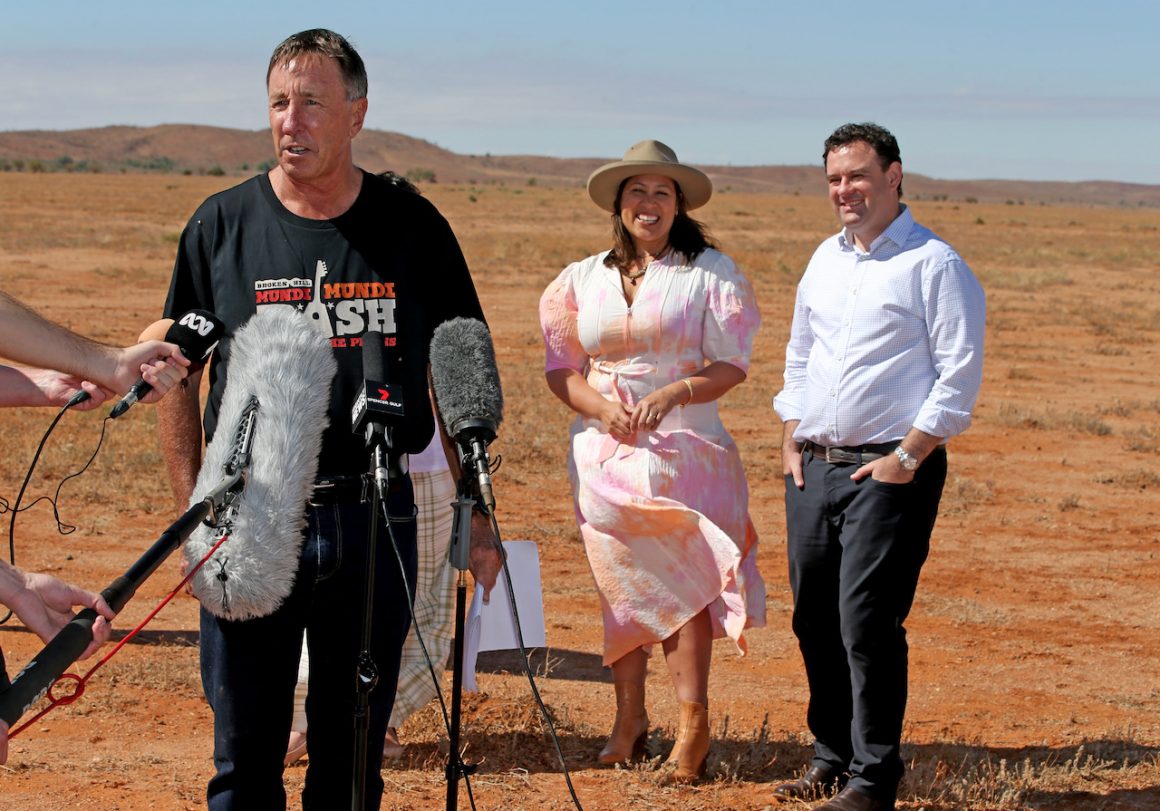 At the recent event launch in the outback NSW town of Silverton, multi-ARIA-award-winning performer Kate Ceberano said, "I'm thrilled to be invited to this auspicious launch for the first Broken Hill Mundi Mundi Bash. I'm sure the event will become a yearly pilgrimage for lovers of live music.
"It will be such a great opportunity to be with the families (and their pets) under the beautiful starry NSW skies of Broken Hill, in the cradle of the Barrier Ranges on the Mundi Mundi Plains. Nature at its best! And great Australian artists will provide the soundtrack to this epic experience."
Also at the launch, NSW Minister for Jobs, Investment, Tourism & Western Sydney Stuart Ayres added: "When it comes to Australian music royalty, it doesn't get much bigger than this so we're delighted to be supporting this spectacular outback event for regional NSW.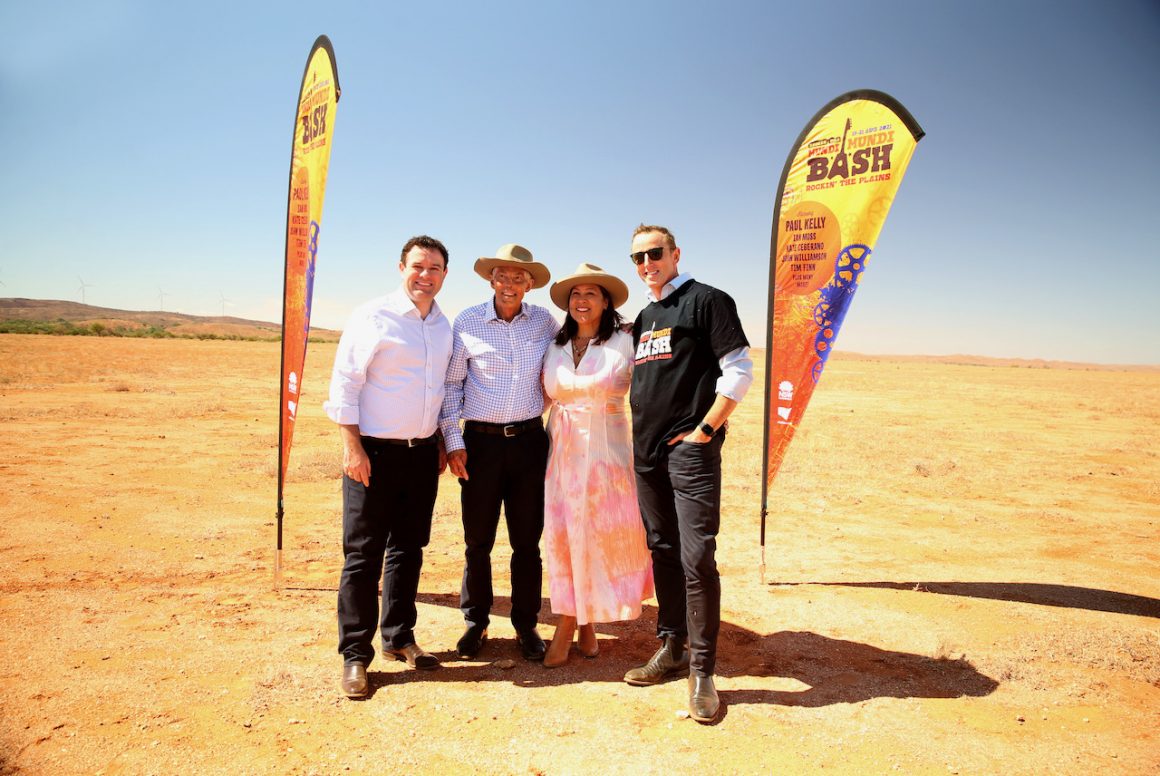 "In addition to the stellar line-up of live performances, the event will also assist in our state's economic recovery by injecting more than $5.4 million into the local community when it's held across the next three years.
"We've already proven that we can host events in a COVID-safe way here in NSW, and we want to continue restoring people's confidence – the more people we can get flowing through to our regions and staying overnight, means more jobs and more tourism dollars injected into local economies," he said.
The Broken Hill Mundi Mundi Bash has been organised by the Outback Music Festival Group, which is the same team that runs the hugely successful Big Red Birdsville Bash.
"The Birdsville Big Red Bash event sold out in record time for the 2020 event, and we had a huge waiting list of people wanting to source tickets," Director and founder of the Outback Music Festival Group Greg Donovan said. "When the Big Red Bash event had to be cancelled last year because of COVID nearly all of those ticket holders opted to hold onto their tickets to attend this year. This backs our gut feeling that the demand is there for remote outback events."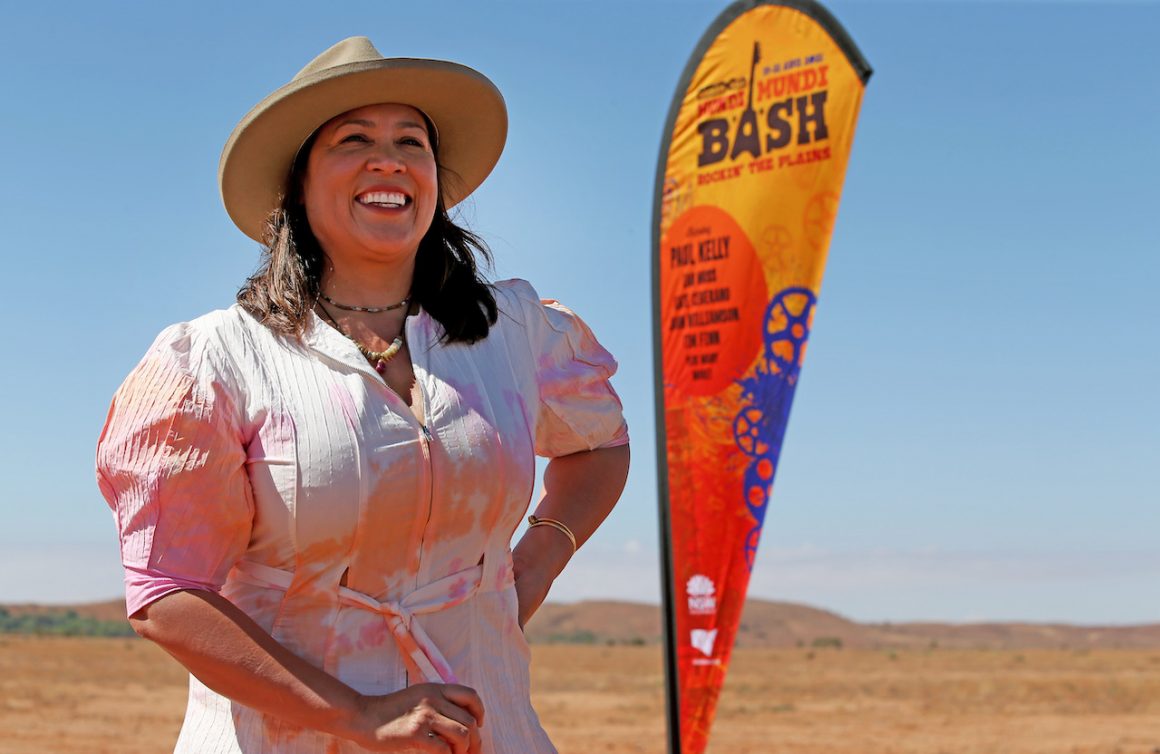 "We're thrilled to have John Williamson performing at both our events this year. Our very first Bash event started in 2013 with John performing solo with just a speaker and a mic on the side of Birdsville's 40-foot Big Red sand dune. And here we are eight years on with him part of our biggest ever line-up – and in a year that we are able to launch a new event. It seems fitting that he will perform at this inaugural event."
In addition to the music line-up, the event will also feature a jam-packed program of outback activities including comedy and outdoor film screenings, scenic helicopter flights, camel rides and charity initiatives such as the 'Mundi Mundi Undie Run' fundraising for the Royal Flying Doctor Service.
The event will take place on Belmont Station, on the Mundi Mundi Plains, 9km north of Silverton, and 35km north of Broken Hill.
Tickets will go on-sale at www.mundimundibash.com.au from 23 March 2021.