This weekend in Perth, the 4WD & Adventure Show is back in town, with huge momentum after a couple of massive years.

[x_button shape="square" size="small" float="none" href="https://events.ticketbooth.com.au/event/P4WDAdventureShow" target="blank" info="none" info_place="top" info_trigger="hover"]CLICK HERE TO BUY YOUR TICKETS ONLINE[/x_button]

Head down to beautiful McCallum Park, next to the beautiful Swan River in Perth, to get more 4WDing goodness than ever before. All of the big aftermarket 4X4 manufacturers will be there, along with new SUVs, 4X4s, camper trailers and caravans. We think it's a great idea to get to one of these shows, because you get the ability to get hands-on with a lot of the gear, and compare everything in-person, on the same day.
The show does have something for the whole family: There is a 4WD track, testing out all of the new 4X4s and gear, which punters can experience first hand. There is also the Land Rover Twin Terrapod, which runs you up an incredible steep incline, in their latest 4X4s and SUVs. This is a first for the 4X4 show, so you don't want to miss it! There is also Team D-Max, which pull off incredible stunts, up on two wheels, and up and over steep inclines.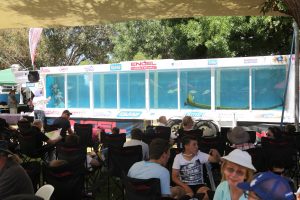 MR4X4, Pat Callinan will be at the show on Friday and Saturday, meeting fans and checking out the show, in between talks on the Engel Bush Cooking Stage. There is also the Fourby Forum, which puts together some of the industry's experts up on stage, to talk about everything 4X4. There is also tonnes of new fishing gear, experts and tips, for those who like wetting a line on weekends.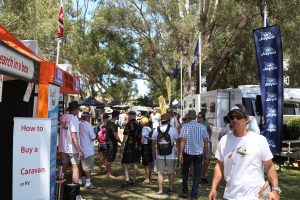 If you buy your tickets online, you'll go in the running to win an Engel Legacy 45LT Fridge Freezer, and a six-month subscription to Pat Callinan's 4X4 Adventures magazine. You'll also dodge the queues!

[x_button shape="square" size="regular" float="none" href="https://events.ticketbooth.com.au/event/P4WDAdventureShow" target="blank" info="none" info_place="top" info_trigger="hover"]CLICK HERE TO BUY YOUR TICKETS ONLINE[/x_button]