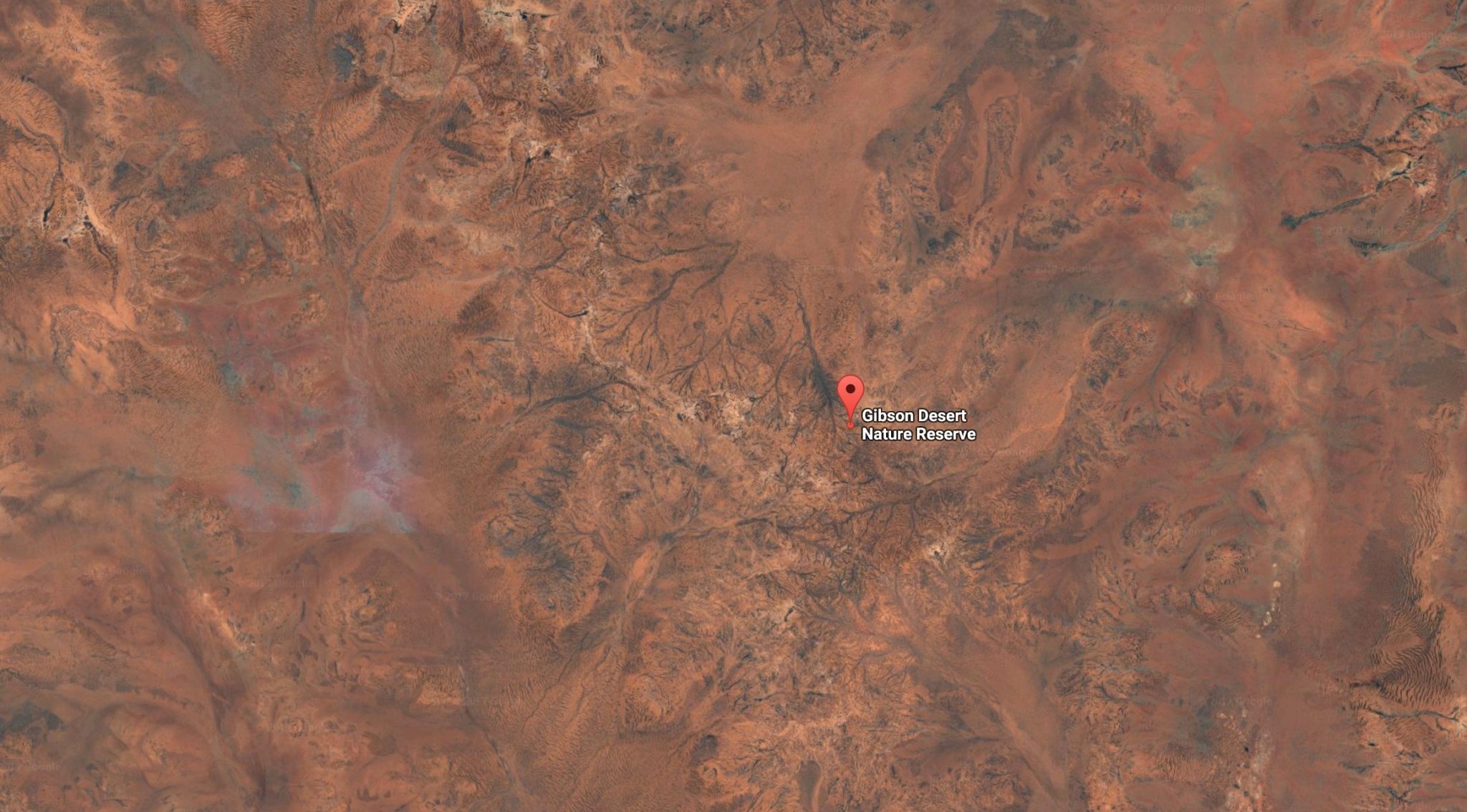 Police have found and are organising the recovery of a 4X4 in the remote Gibson Desert, 300 kilometres northwest of Warburton.
The Toyota LandCruiser, driven by a couple, got bogged in wet conditions heading towards Warburton. We aren't sure of their exact location, but can assume they are on one of Len Beadell's Gary or Gunbarrel highways. Normally fairly dry, the Australian interior has received huge amounts of rain, which makes inland claypans and tracks very treacherous.
UPDATE: The couple has since been rescued by emergency services, read about it here.
After setting of their PLB, the couple has been found by a Police plane. They have set up camp, and are waiting for help, which is the right thing to do in the situation. They appear to be in good health.
Recovery teams are apparently working on a plan to reach the stricken couple in the Gibson Desert, and get them out of trouble.Back in 2005, two men died when their 4WD broke down near the Canning Stock Route. They were only nine kilometres away from Georgia Bore, but tragically walked in the opposite direction to find water before perishing back at camp.  In this day and age of communication and technology, it's possible to reach out for help with the right gear. But it's also very important to follow some basic tenets:
Ensure your vehicle is as reliable as possible, carry the correct spares and tools and know how to use them.
Carry good quality maps of the area you're travelling in. GPS and navigators are great, but paper maps are a great fallback.
Take extra food and water with you, in case you get stuck.Carry some form of emergency communication. This could be an HF radio, satellite phone (with credit!) or something like a Spot Tracker or PLB.
Tell people where and when you're travelling, so they can raise the alarm if they don't hear from you.
If you do get stuck, don't leave your vehicle.
Do you have some tips for remote area travel? Let us know in the comments below.