While water crossings can get quite dramatic, ARB has designed a product that is sure to make your next water crossing less dramatic than the music in their promotional video. The soon to be released (June 2015) ARB Crossings Cover is designed to help deflect water away form your engine bay, in order to protect vital engine electronics and increase the longevity of key engine components, when crossing deep water with your 4×4. The cover packs down small into its own pocket for storage, and deploys quickly and easily when needed.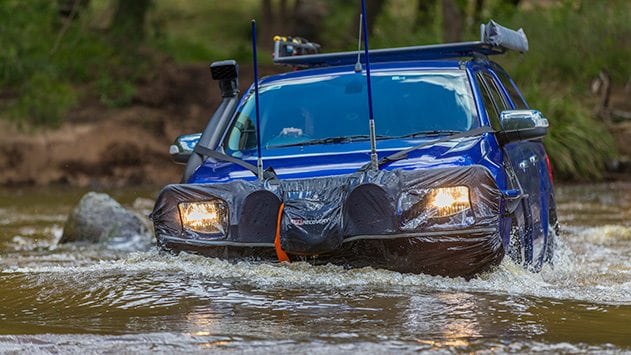 The ARB Crossings Cover is designed specifically to lower the water level entering the engine bay on deep water crossings. It does this by reducing the flow of water through the radiator and creating a larger bow wake.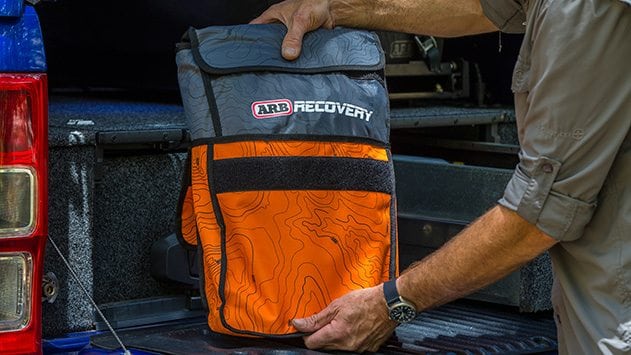 The cover folds neatly into its own pocket and comes with a tidy storage bag to protect it from damage during transport.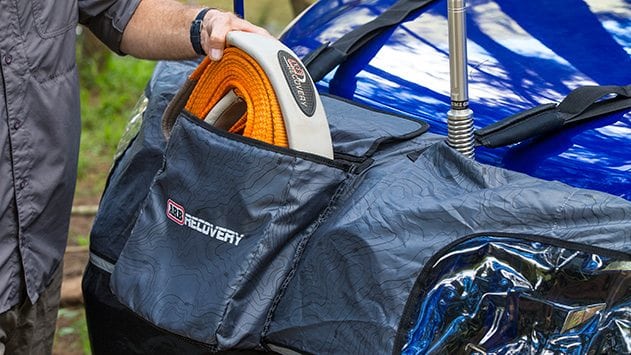 The pocket that the cover stores into is also a recovery strap pocket. This allows you to attach the strap to a vehicle recovery point and store it neatly out of the way, in order to have it at the ready quickly if the need arrises for a tow anywhere throughout the crossing.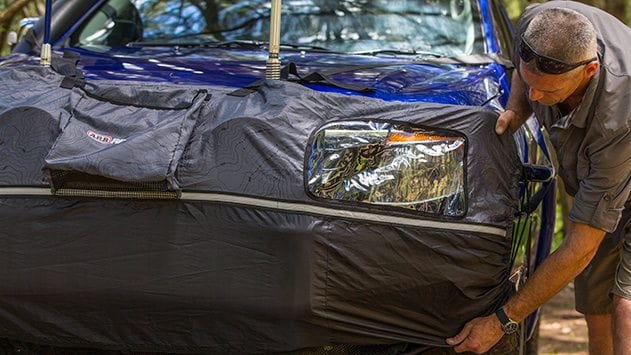 The Crossings Cover also features clear headlight covers, which allows you to use the cover no matter the time of day.
Its all the little things that combine to make a product great. Besides the quality materials, an easy to install tailored fit and features like the recovery pocket and headlight windows the ARB Crossings Cover also has small features that go a long way, like padded buckle covers to protect your vehicle's paint.
A few quality tips from ARB on water crossings:
-Be sure to walk the crossing first, checking for depth and obstacles.
-Let your 4×4 cool down before crossing, as hot vehicle components will want to suck in cold water past their seals.
-If fitted, be sure to engage your lockers before entering the crossing, which will ensure maximum traction.
-Find a constant speed which creates a bow wake, without water flowing over the bonnet.
-Be sure to fit a water crossing cover in order to direct water around the vehicle, instead of through the radiator. This is where the ARB Crossings Cover comes in.
For full details on the ARB Crossings Cover: http://www.arb.com.au/crossings-covered/