The latest addition to the Uniden 2-way radio line is the feature rich flagship five watt UH950S UHF CB 2-way radio. This reliable unit is ready to handle your communication needs on your next off-road adventure. When you're truly out there and your mobile phone has no coverage, how do you plan to stay connected to your group?

The UH950S is built to handle the rugged conditions it's sure to experience on your next off-road outing. It incorporates a metal alloy chassis, is temperature tested to both the hot and cold extremes, is shock resistant and waterproof. This handheld is truly ready for many years of use in remote harsh environments.
With a 27 hour operating time and a 15km range you are sure to stay in communication at all times. With 80 frequencies to transmit and receive messages across, and the innovative Master Scan technology, which automatically keeps your group in communication on clear channels, the UH950S keeps communication clear and disruption free at all times.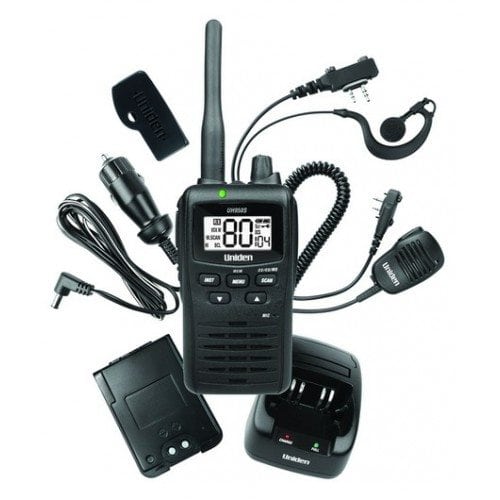 OTHER FEATURES
Uniden UH950S UHF CB 2-way radio
·        Interference Eliminator and Digital Coded Squelch block out unwanted conversations
·        Instant Channel Programming and Recall: recall priority channel at the touch of a button
·        Rapid Scan, Open Scan (searches all channels in memory and locks on active ones) and Group Scan (lets users choose the channel they wish to monitor along with a priority channel)
·        Backlit keypad and large LCD display for easy viewing
·        VOX offers hands-free communication via headset mic
·        Compact unit measures 58mm (W) x 39mm (D) x 111mm (H)
·        Three year warranty