You know those campchairs you see at the two dollar shops and hardware stores for around seven dollars or so? You look at them, you look at the pricetag, and you think 'I can't go wrong' and you buy it. That's what I did once, anyway. There was a camping trip with some mates looming, so I bought two of them. As it turns out, you can go wrong. One of those chairs latest about forty five minutes, the other just made it past a day of service. That 'bargain' quickly became a dead-set waste of money.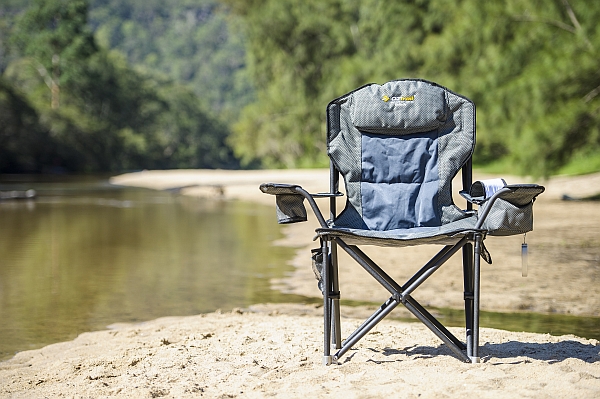 Why am I talking about el-cheapo chair in relation to the Oztrail Goliath Camp Chair? Well, they're kind of related in a way. Obviously both are camp chairs. That's a start. Beyond that, these different campchairs both represent an extreme in the idea, design and construction of a campchair. Where 'el-cheapo' was flat stick catering for a measly 70 kilograms, the Goliath is rated for a bona-fide 250 kilograms. That's right, a quarter of a tonne. The structure is made from 22mm high-tensile steel, and is nicely finished with alloy feet.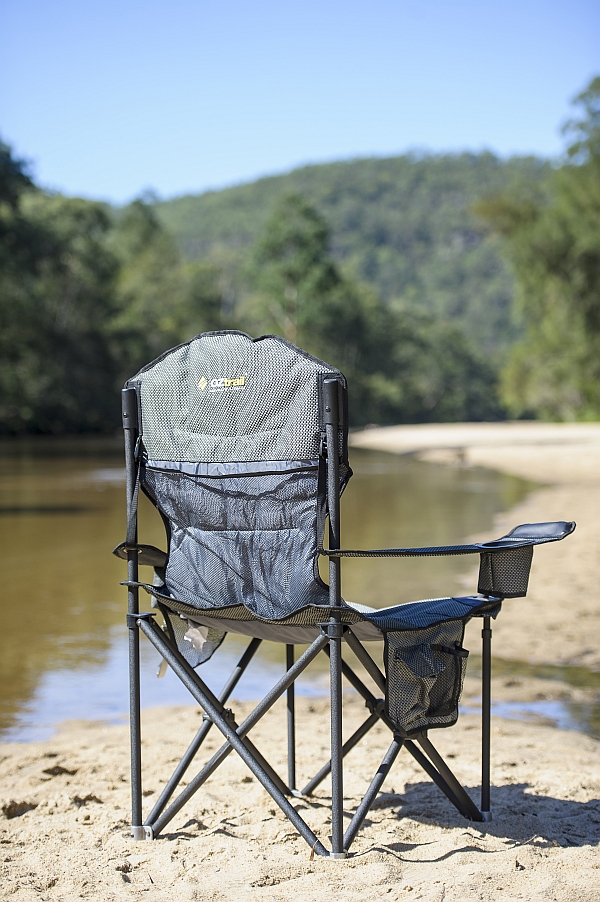 As you can see, there is a cross-brace on all four sides of the chair, making it supremely strong in the structural rigidity stakes. If you are on the bigger side of things, or want a chair that you can take a running jump into, this is your chair. It has a small zip-up cooler box inlaid into the left-hand armrest, and smart metal bottle opener attached on a bit of bungee cord. The drink on the other side is insulated and big enough to fit a longneck, and there is a little group of pouches, pockets and nets on each side.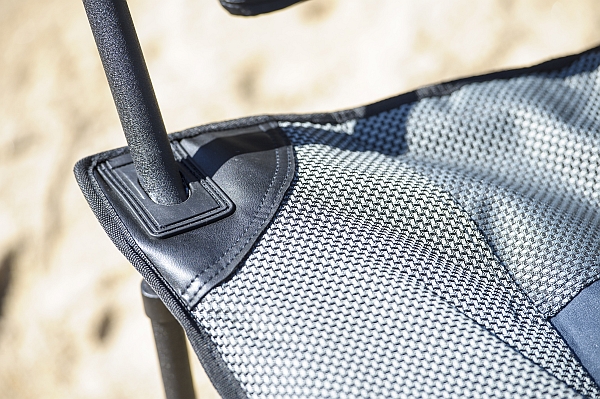 The chair comes in a thick and strong carry bag, which makes for a tight fit when all packed up. Despite being stronger than an ox combined with a Silverback Gorilla, the chair packs down to a reasonable size of 102 x 22 x 20cm, and weighs 6.5 kilograms. This is certainly bigger  than other chairs out there, but not by much. That's the tradeoff for the size and strength, anyway.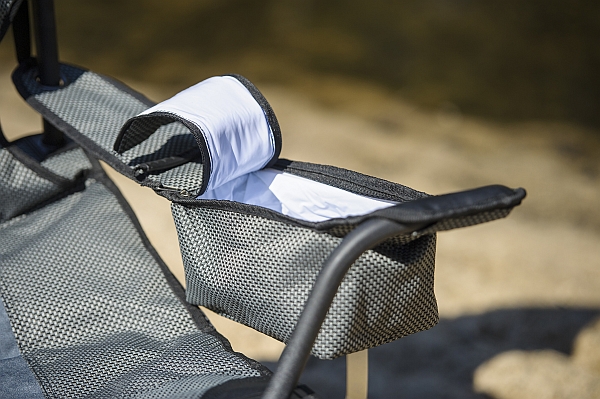 If you are fairly petite, this camp chair probably isn't for you. Aside from being strong, this chair is dimensionally fairly large. It's comfortable and relaxing, allowing you to 'sink' in a little bit when you sit down. The Polyester is thick (1,200 denier) and there is some extra padding for more comfort. It certainly suits the larger folk amongst us, along with those who just want a big and strong campchair that's über strong.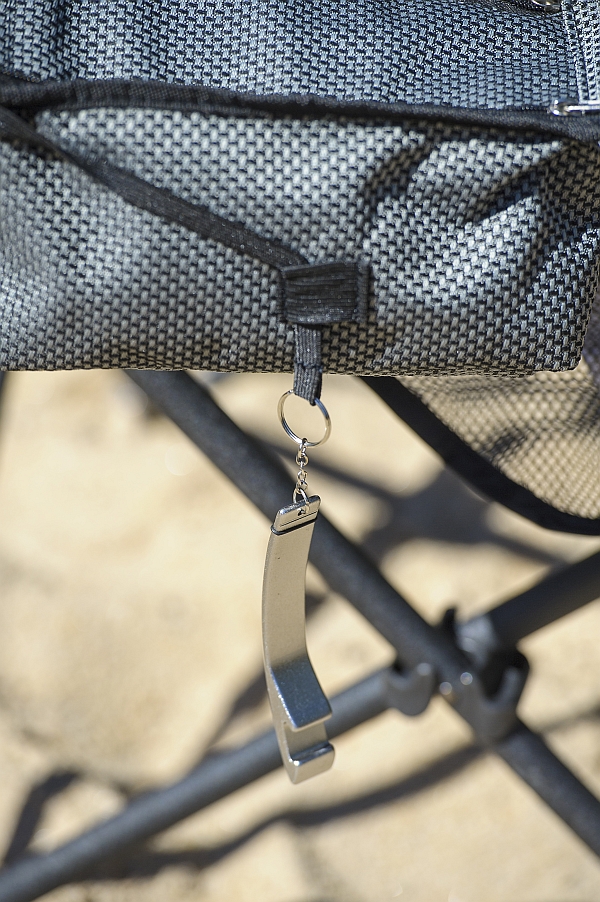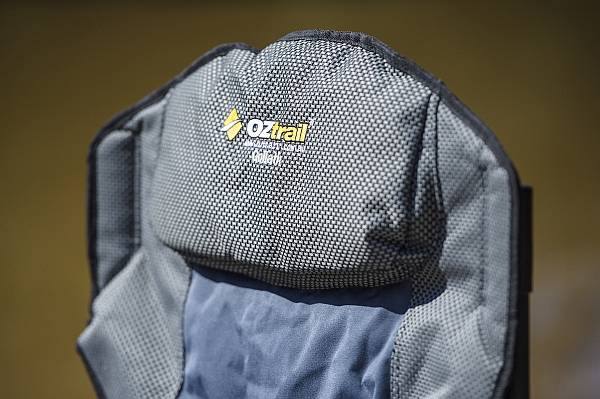 The Oztrail Goliath is $159.95, and is available at selected camping stores and online. For more information, go to www.oztrail.com.au