Um, yes. Without a doubt.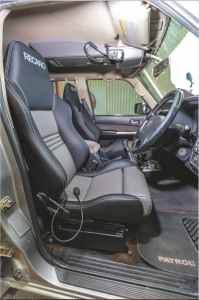 With the first trip under the belt since the install, I can say that these seats are a game changer. Feeling like a million bucks after a solid day off-roading is not something I am used to. I think it's the way the seat supports my butt and torso, so I am not constantly straining to remain square behind the wheel, which is what makes the difference. The adjustable lumbar and extendable under-thigh support help immensely too. Getting the chance to jump into the latest press vehicles at every opportunity gives me a constant stream of comparisons – and the Recaros win every time. Even better than the Range Rover seats (not the ones with heating/cooling and massage though!). And, if you own a 70 series … well, I feel sorry for you – I thought a standard Patrol seat was sad.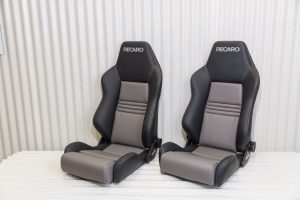 I went with the Cross Speed 'L' version – with the holes for the top harness trimmed out, custom colour leather and lumbar support. Actually my wife chose the seats at a 4X4 show last year and I really liked the fit also. Surprisingly the back-seat passengers have been beneficiaries too; the reduced seat-back thickness means they have gained nearly 40mm extra knee room, and likewise the new base has seen increased foot room under the seats. The only annoyance I have had is that, as the seat is broader across the shoulders, it now rubs against the B-pillar where the belt runs down to the inertia reel – meaning belt retraction is lazy at times. Overall, it has overwhelmingly been money well spent though. If I was to do it again I would go for a lower-profile side (thigh) bolster to make getting in and out of the car a bit easier; not the 'L' that I chose.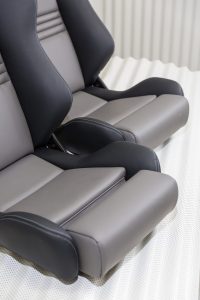 I highly recommend you try out the full range at the next available show. A well-fitted seat will honestly transform your driving experience for the better. As for my lovely wife? She has not toured in the seat yet, so I cannot report on the whole passenger experience; but on short trips she is pretty impressed. Stand by.
To get some quality seats into your 4X4, talk to these guys: www.idealseat.com.au
Words and photography by Scott Mason, Editor – Pat Callinan's 4X4 Adventures