Images of the new Range Rover Sport has stolen Land Rover's thunder, giving the public a clear view of what the next generation 'RRS' will look like.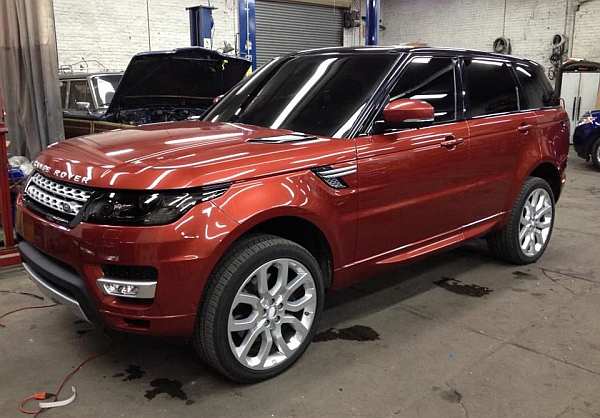 With obvious similarites to the Evoque stablemate, notably around the stoplight and headlight clusters that wrap around the side, the new Sport follows in the footsteps of soft and rounded L405 Range Rover in overall design.
The new Range Rover Sport's biggest drawcard is the lightweight aluminium monocoque  chassis that will slash the overall weight of the new version, set to be on sale by this year's end.
You can expect the new Sport to feature the same running gear as the current Discovery 4. The 3.0 litre 'SDV6' sequential-turbo diesel V6 with around 180kW will probably be offered, along with a petrol V8 option, but wait for the official specifications for Land Rover soon. The motor should be linked up to an 8-speed sequential transmission currently found in the higher-spec Discovery 4 variants.