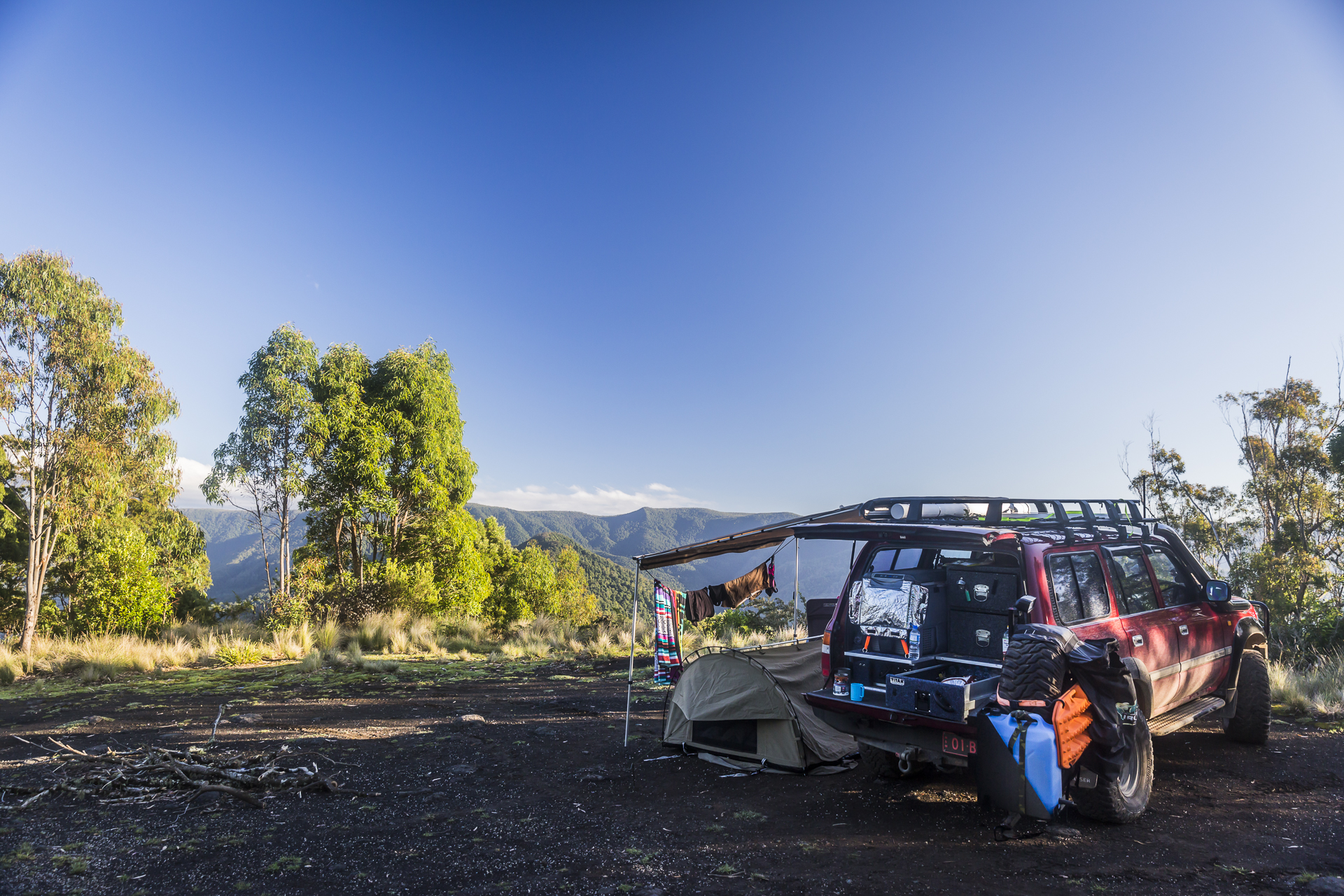 Solid day trip, over-nighter, or a week long escape, the Upper Allyn is a pretty spectacular spot to pull up stumps. Located just an hour and a half from Newcastle, or a 3 hour run up the coast from Sydney, you'd be forgiven for never hearing of the place. The area comes under State Forests jurisdiction (Chichester State Forest) so permits and online bookings aren't required – it's first in best dressed. The unwritten laws of respecting the area and those around you of course apply. 
Getting there is fairly straight forward, without any blink and you'll miss it secret tracks. Aim the GPS at East Gresford, NSW, and you'll find the place. The road you're looking for is called Allyn River Road and leads north out of East Gresford. Continue following that until you'll wander across Ladies Well which is a rather popular swimming hole.
If crowds aren't your thing, there's a hundred tracks and streams that lead back to the Allyn River that you can explore, and swim in. Whilst we were up there, we ended up camping on the top of Mount Allyn. Excellent spot in the summer for watching the summer storms blow past. There's even a bit of reception with Telstra for checking in with the kids, or posting selfies. You'll find that spot at the end of Mount Allyn road.
From there you can explore the base of the Barrington Tops National Park. Day runs across to the Paterson River crossings on Boonabilla road will keep you occupied. If you're planning on spending a few days away, there is also the Lostock Dam camping area's and caravan park. Here you can get supplies, have a proper shower, and generally start to get back to civilisation.
All in all, the Upper Allyn is a magical little spot hidden away that's worth the drive. Easily a day trip out of Newcastle, or a weekender if you're coming from Sydney. There are so many places to explore, and see whilst up there, with a secluded stream just for you, around the next corner. I guarantee, you'll run out of time before you run out of places to explore…