As the Sydney 4WD and Adventure show is approaching, we're all excited for what's to come in its 25th year! Known for being the place to go for all the latest gear from camper trailers, camping gear, fishing equipment, new model SUVs and 4WDs and more, there's plenty for everyone!

[x_video_embed type="16:9″]

[/x_video_embed]

This year, Pat will be attending the show on Friday and Saturday alongside many other great guests to have a chat and answer your questions. Check out Unsealed 4X4's project car, Rusty. Meet the Canon Collective team alongside the editor of Pat Callinan's 4X4 Adventures, Scott Mason, who will be giving talks, tips and techniques on how to get most out of your DSLR. We'll also be launching our massive Amarok V6 Adventure $112k+ Giveaway on October 13, 2017! So, here's your chance to walk away with a new VW Amarok, Cub Campers Frontier camper trailer and much more.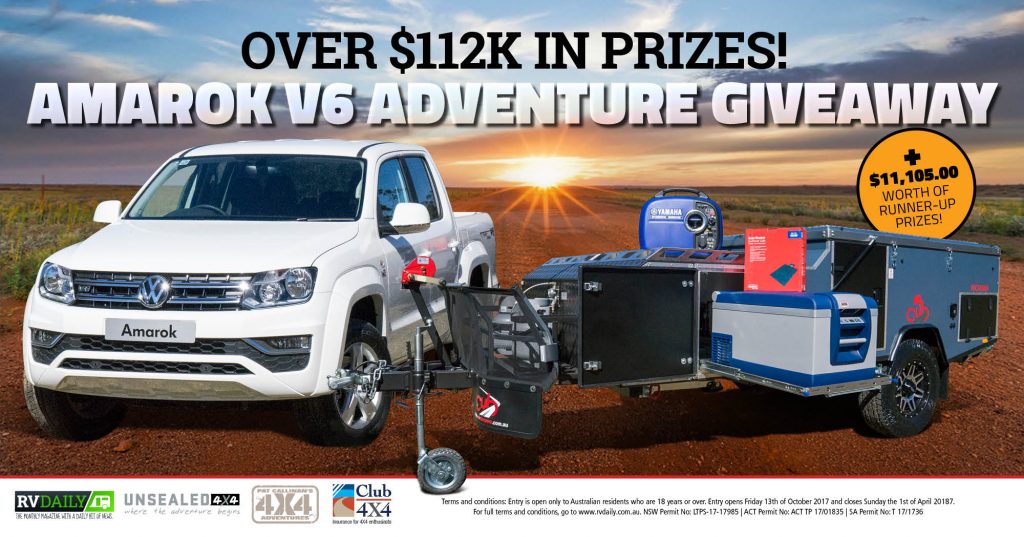 This is just what we'll be getting up to. There's plenty happening at the show such as one of the most talked about new off-road vehicles in the industry, the Megatourer. Show Director Peter Woods mentioned that, "There's nothing else like this in Australia – where else do you get to see a $400,000 6 wheel drive vehicle?!".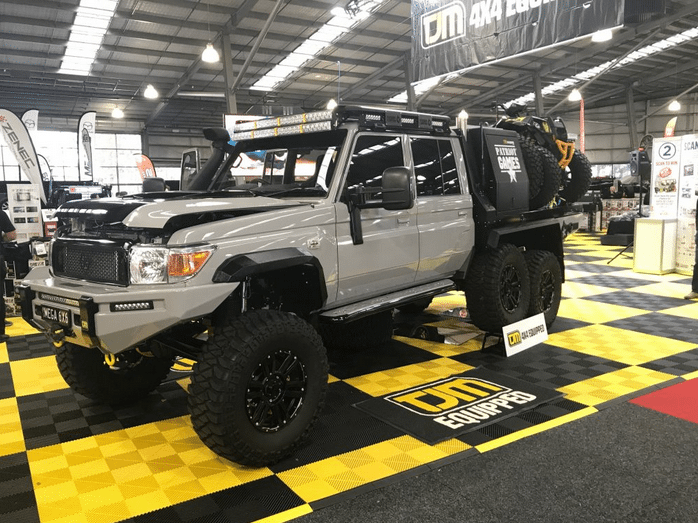 Here's everything you have to look forward to:
New Vehicles
Huge Caravan displays including Jayco Sydney Super Display
Camper trailer displays
Camping gear and 4WD Accessories
4×4 Test Track
Land Rover Terrapod
Engel Bush Camp Stage
Fishing demos with the Supertank
Fourby Forum info stage
Special Guests
WIN a Canon Camera
The Megatourer
Stunt Rides with Isuzu Team D-Max
Land Rover World and the Land Rover Terrapod
Friday Family Movie Night
New Fishing Zone with boats and fishing gear
4WD Test Track
Ultimate Rock Sports on Tough Dog Mountain
Engel Bush Camp Stage
4WD Clubs Display
If you are wanting to be part of the 25th anniversary of the show, here's your chance to get a FREE 6-month digital subscription to Pat Callinan's 4X4 Adventures when you buy them online! To purchase these, click here.
When: 13th-15th of October, from 9-5pm each day
Where: Western Sydney International Dragway, Eastern Creek
Prices: Adults $18, Concession $14, Children $9 with tickets available online or at the gate on the day
Why: It's an action-packed event the whole family can enjoy!