Nestled in the remote and rugged landscape of Western Australia is one of the most legendary road trips in the land down under – the Gibb River Road. Stretching around 660 kilometres from Derby to Kununurra (or Wyndham), this 4WD adventure will see you exploring waterholes, gorges, waterfalls and fascinating landscapes. You'll probably see a few freshwater crocs on the way too!
Of course, all of this goes hand-in-hand with some epic campsites. So, starting in Derby in the west and heading east, here's where to park your trailer, pitch a tent or climb into your RTT on the Gibb River Road.
Birdwood Downs Station
Where: Approximately 20 kilometres from Derby.
Spanning 1700 ha, Birdwood Downs Station is a pastoral station that, since 1978, has pioneered ecological methods of improving the land. The station offers an unpowered bush-style campground for tents, campervans, camper trailers and caravans as well as free-standing single-room huts.
Accessible by 2WD, you can store your caravan or trailer here for a fee if you don't want the hassle of towing it along the Gibb River Road.
Birdwood Downs Station is usually only open for camping from 1 April to 30 September and although you can show up unannounced, they advise booking in advance during the peak winter season.
Bookings: Phone (08) 9191 1275 or email bookings@birdwooddowns.com
Facilities: Hot showers, toilet, drinking water, camp kitchen with BBQ.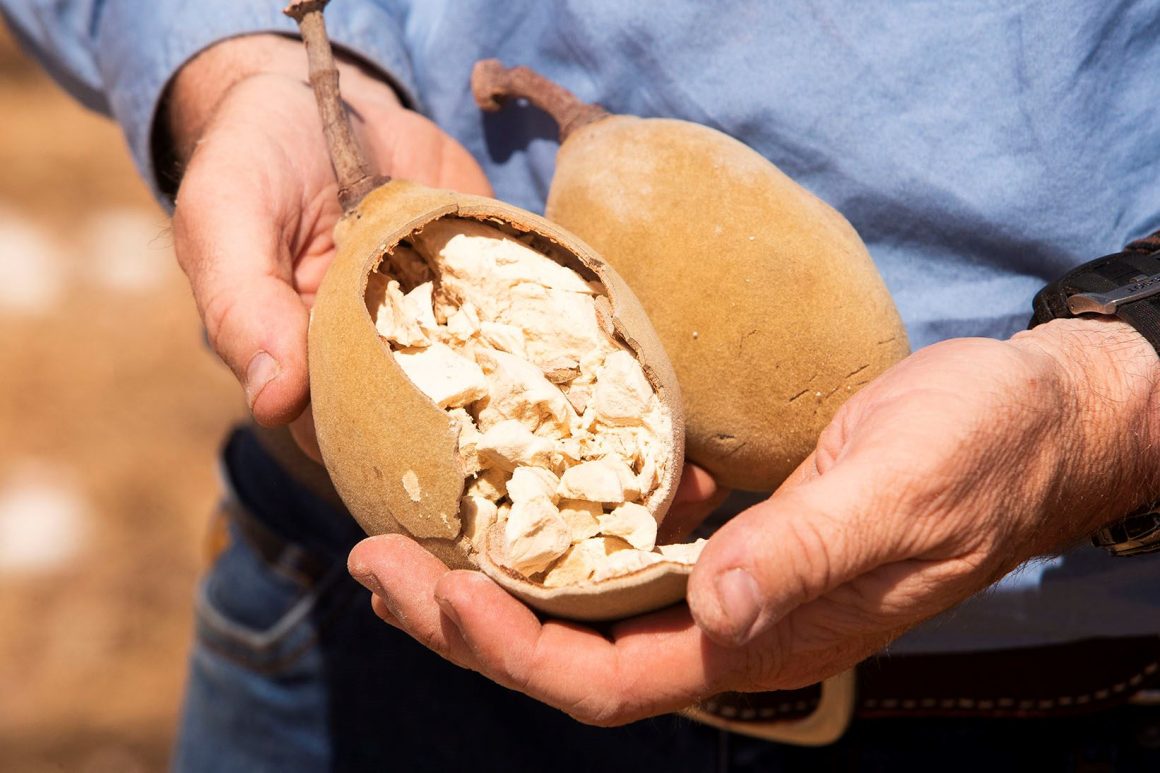 Windjana Gorge (Bandilngan) Campground
Where: Approximately 150 kilometres from Derby.
Bandilngan (aka Windjana Gorge) Campground offers unpowered sites managed by the Department of Biodiversity, Conservation and Attractions (DBCA). But if you were planning a Gibb River Road adventure in 2023, you won't be able to camp here as it's currently closed due to flood damage.
Most people camp here to experience Windjana Gorge and see its abundance of freshwater crocodiles via a 3.5km hike. Carved from the Napier Range by the Lennard River, the walls on the gorge range from 30m – 100m in height.
The campground has no marked sites so you camp in any suitable vacant space within the area you have booked. Choose between the generator or quiet (no generator) area when booking. Bookings are essential and the campsites are usually open between 1 June and 31 October. Other dates can be booked but it depends on the weather and season.
Bookings: Park Stay WA
Facilities: Flushing toilets, showers, picnic tables, communal firepits.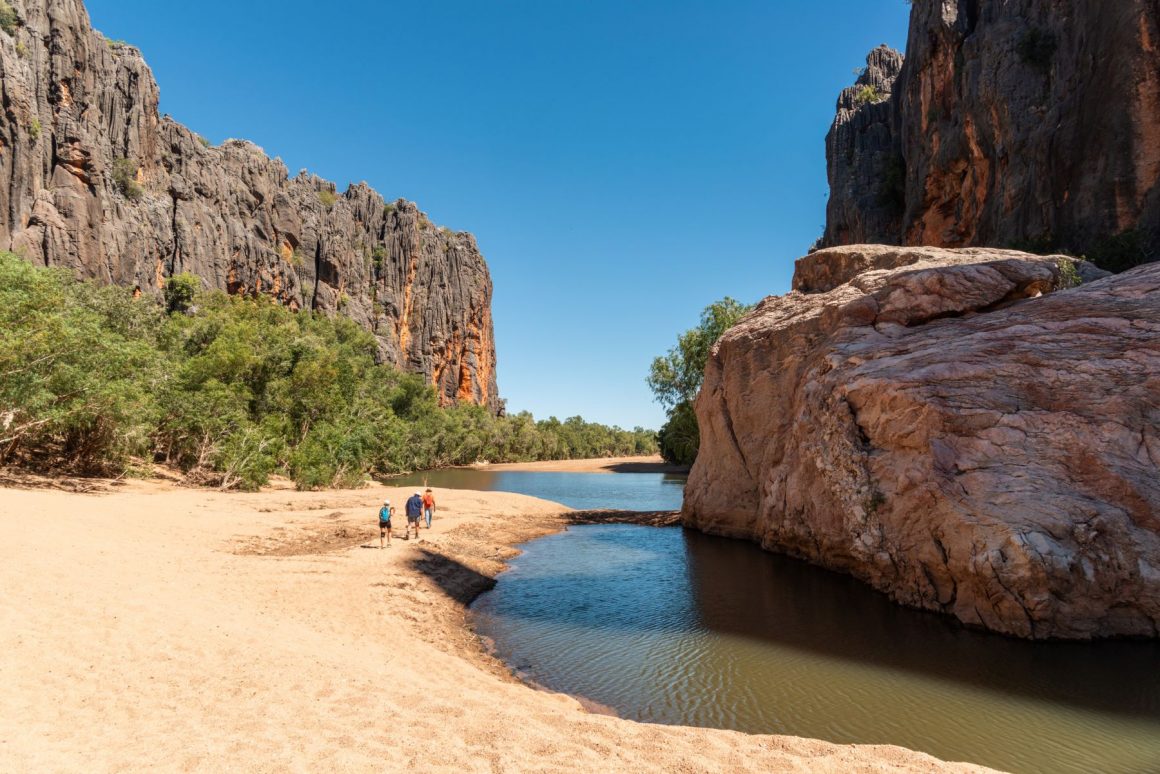 Mount Hart Wilderness Lodge
Where: Approximately 240 km from Derby
Mount Hart Lodge can be found at the end of a 50km scenic drive through the Wuunaamin-Miliwuni Ranges (formerly the King Leopold Ranges) along Mount Hart Road. The turnoff is around 190 km from Derby along the Gibb River Road.
Many people stay here due to its stunning location and proximity to Dalmanyi (Bell Gorge), which boasts a natural waterfall and infinity pools in which you can swim. However, there are plenty of other things here, such as 4WD tracks, water crossings, gorge walks and Sunset Hill.
Usually open from May to September, unpowered sites are available for those looking for a shady place to relax.
Dulundi (Silent Grove) Campground
Where: Approximately 240 km from Derby
Dulundi (Silent Grove) Campground's appeal is its location around 10km from Dalmanyi (Bell Gorge). You'll find it after a rocky 20km drive up Silent Grove Road of which the turn-off is around 220km from Derby along the Gibb River Road.
Managed by the DBCA, camping is usually available from 1 June to 31 October. Other booking periods become available when the season opening and closing of the park are confirmed. There are no specific campsites, rather you select a spot when you arrive within the area you booked. Choose from either the generator area or the quiet area.
Bookings: Park Stay WA
Facilities: Flushing toilets, showers, picnic tables, communal firepits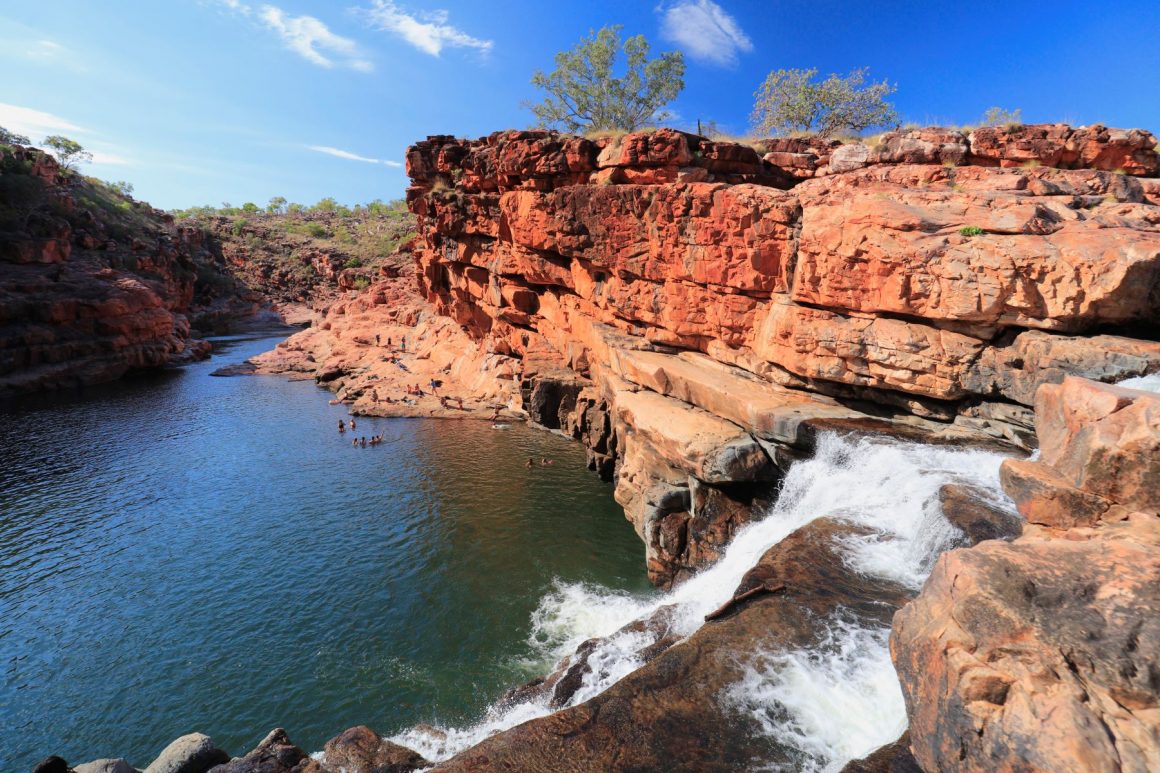 Manning Gorge Campground
Where: Around 312km from Derby
The Kupungari Aboriginal Community welcomes visitors to Manning Gorge and maintains the camping area. The access fee for Manning Gorge includes your camping fee, so you may as well stay here if you are visiting the gorge.
The campsite is close to the banks of Manning Creek, and access to the beautiful Manning Gorge is via a hike of around 1.5 hours each way. You have to wade across the creek at the beginning of the walk and this used to be done by dumping your belongings in a styrofoam box and floating it across. These days, there is a boat pulley system from one side of the swimming hole to the other.
You can swim at the gorge if you're happy to share the swimming hole with the freshwater crocs.
Bookings: Pay at the Mount Barnett Roadhouse before driving another 7km to the campsite.
Facilities: Toilets and showers.
Mt. Elizabeth Station
Where: 373 km from Derby
Located roughly halfway between Derby and Kununurra, Mt. Elizabeth Station is a fully operational cattle station spread over a half-million acres. With more of an authentic feel than a 'tourist cattle station', non-powered campsites are on offer with plenty of shade.
The station's location places it within 20km of two stunning gorges, Wunnamurra Gorge and Warla Gorge as well as an amazing collection of ancient Kimberley Aboriginal rock art sites. Although currently closed, the little-known Munja Track is accessible from here. A private and strictly 4WD-only track that spans 220km one way from Mt Elizabeth Station through to Walcott Inlet on the WA coastline.
Camping season is usually May to September, depending on weather conditions.
Bookings: Phone: (08) 9191 4644 or email: bookings@mtelizabethstationstay.com.au
Facilities: Toilets, hot showers, coin-operated washing machine, camp kitchen and fire pits.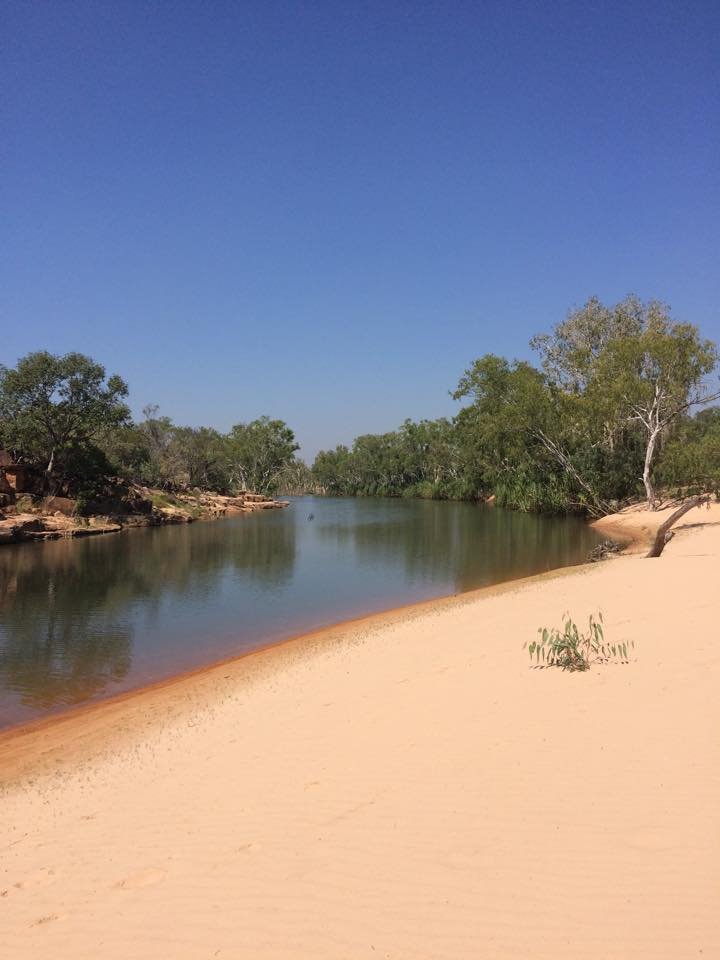 Drysdale River Station Campgrounds
Where: Around 472km from Derby
Drysdale River Station can be found about 60km along the Gibb River/Kalumburu Road (the road to Mitchell Falls) of which the turn-off can be found approximately 412km from Derby on the Gibb River Road.
The camping ground is a large, flat area with some shady trees. Camping is available in the dry season only (usually April to November) as the road is impassable and officially closed during the summer 'wet' season. From May to September, a licenced restaurant is available for breakfast, lunch and dinner.
Bookings: No bookings are required. Payment is made upon arrival at the shop.
Facilities: Toilets, hot showers, coin-operated laundry and clotheslines.
Ellenbrae Station Bushcamp
Where: 486km from Derby
Covering 1 million acres in the Kimberly, Ellenbrae Station is a working cattle station that welcomes both day visitors and those looking to rest up overnight. They're well known for having the best scones around!
The homestead is open from 8 am – 4 pm for snacks, drinks and tyre repairs and camping overnight here ensures you have time to swim and explore the two waterholes.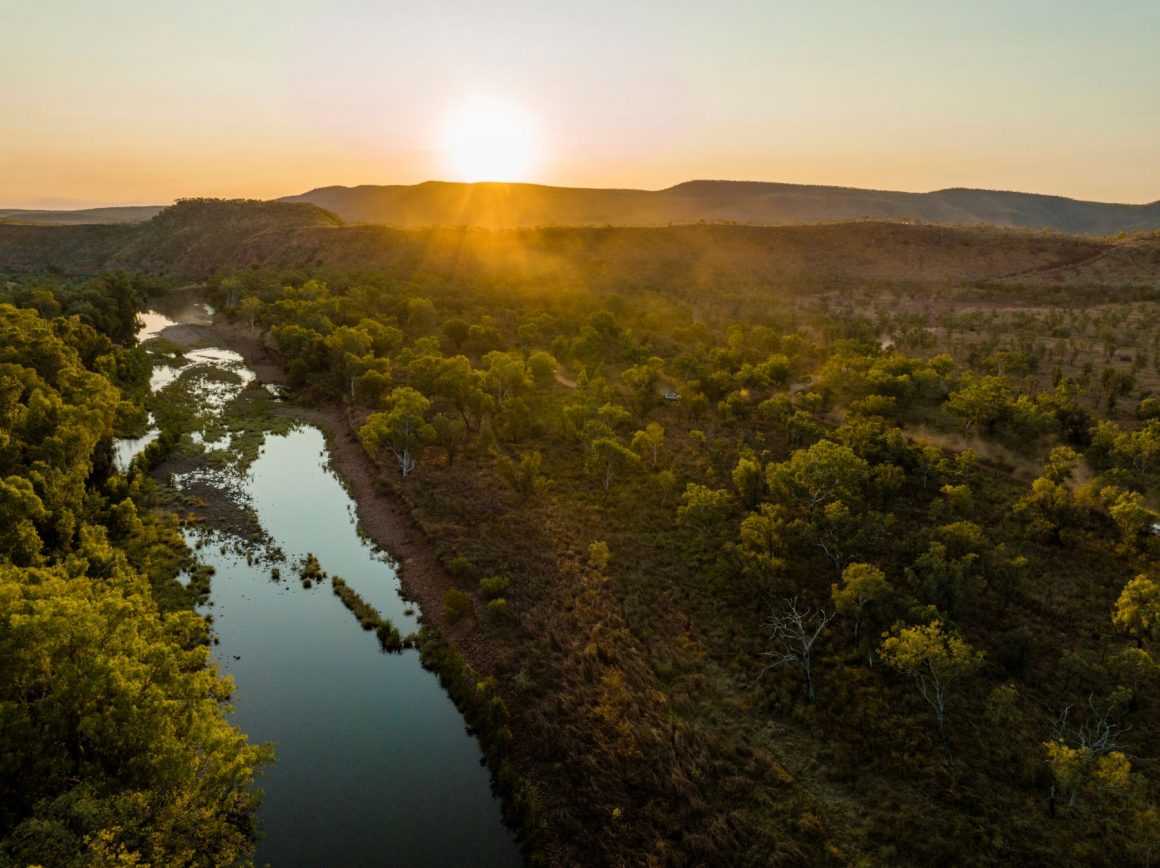 El Questro Station
Where: Around 690km from Derby
El Questro is one of the last opportunities to camp along the Gibb River Road as from here, it's only around 30 km before you reach the highway that stretches between Kununurra and Wyndham.
Spread over 700,000 acres, El Questro is known for its luxury offerings but does also have general camping and even offers powered campsites. The campground is located in the heart of the station close to the cafe, retail shop, Steakhouse Restaurant and Swinging Arm Bar.
Note: Guests and campers are required to purchase a Visitor Permit.
Bookings: El Questro Website
Facilities: Toilets, hot showers, laundry, camp kitchen, tours, cafe, retail shop, restaurant, bar and fuel.
Before you go
National Parks in Western Australia require a National Park fee to be paid and as some of the camping grounds are located within National Parks, you'll need to pay both camping fees and a National Park fee. The easiest thing to do is to organise your Parks Pass before you go so you don't get stung at each individual site.