Toyota has announced the release of its limited-edition Toyota Prado Kakadu Horizon which is on-sale now from $89,590+ORCs.
Toyota has added some cosmetic fripperies to the Prado Kakadu for the release of its special edition Horizon variant which is on-sale now from $89,590+ORCs. So, what's the Horizon get? Well, "a number of exterior styling enhancements to give it a more elegant look," according to Toyota.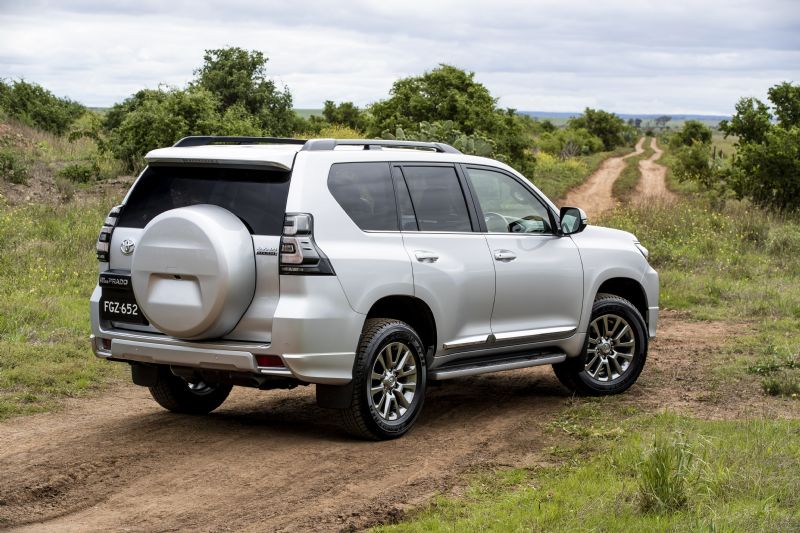 The Kakadu Horizon adds a front bumper spoiler and spats for the rear bumper, chrome side moulding and chrome-accented mirror covers, and either metallic or pearl paint finish, clear rear combination lights and an exclusive Horizon badge. On the inside, the most practical change is the addition of two rear USB charging outlets. As with all Prados, bar the entry level GX, the Kakadu Horizon is also offered with a choice of a standard tailgate with a spare wheel mount or a flat tailgate that moves the spare underneath and incorporates an independently-opening glass hatch.
Toyota Australia Vice President Sales and Marketing Sean Hanley said, "As the smaller sibling to our LandCruiser 200 Series, the Prado has a strong reputation for its go-anywhere off-road ability and the top-of-the-range Kakadu allows customers to get off the beaten track in superb comfort, Mr Hanley said.