Generally speaking, your most basic 4X4 can get you away from the city for a peaceful sojourn in the bush. You quickly start to learn the shortcoming of a stock setup however, and see how things can become a lot more comfortable and enjoyable with a few choice accessories added into the fray. Here is our list of 4X4 accessories that we couldn't live without.
1. The mighty 12V Fridge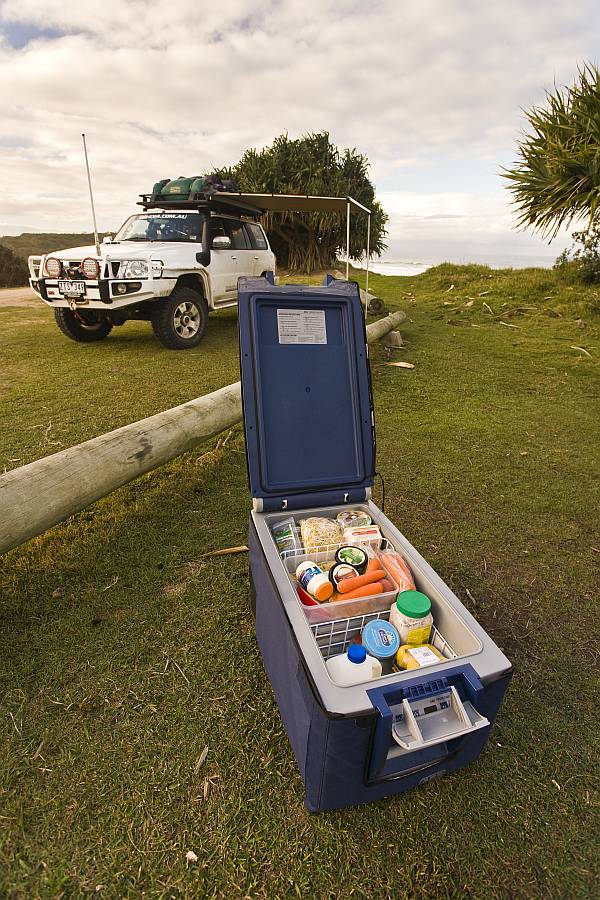 While we love being away from civilisation in our own little corner of the bush, we don't necessarily want to leave every comfort that home affords behind. Take the 12V fridge, for example. There's nothing worse than a warm drink, and pretending that you're enjoying it. Ditto for powdered milk; whilst it does the job, it's just not the same. Is there anything better than a cold drink to punctuate the end of a day behind the wheel?
2. The Bullbar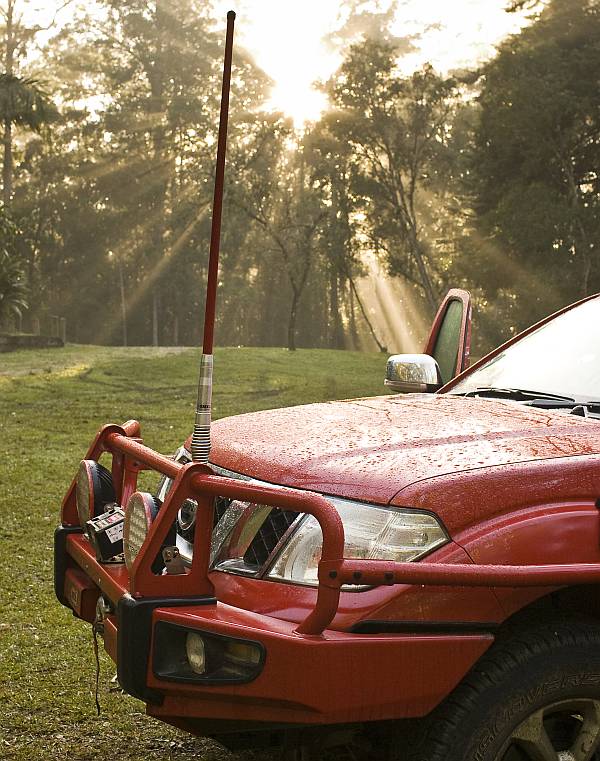 Often the unsung hero of the 4X4 setup, the bullbar is often the gateway accessory on track to a well-sorted 4X4. Affording all-important frontal protection from things like stray bushland and animal strikes, the front also allows you to indulge in other important accessories like winches, aerials and driving lights.
3. Tyres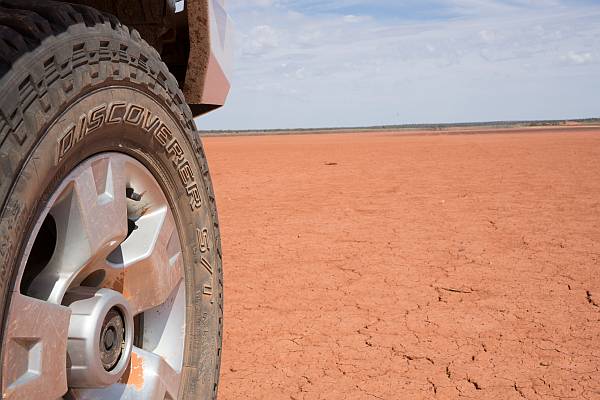 Quite often the bane of a new 4X4 purchase, highway tyres, whilst quiet and well mannered, don't really cut it on a bona fide 4X4 when the going gets tough. Gone are the days of rough and noisy crossply off road tyres though, nowadays you can really have your cake and eat it too. Spending money on a good set of tyres is always a good investment, allowing your 4X4 to perform to its maximum both on and off road, for tens of thousands of kilometres into the future. Also, they look awesome!
4. Drawers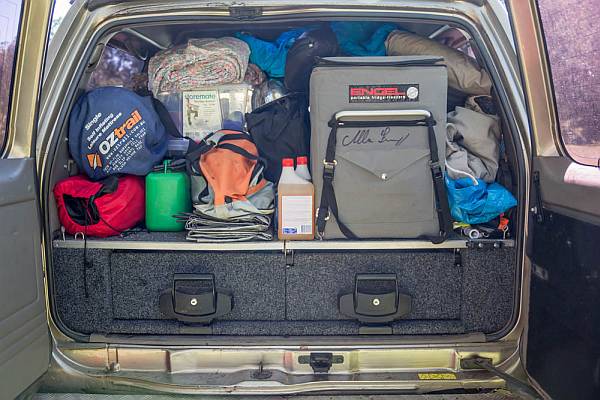 When you go on a decent trip without much in the way of storage solutions in your rig, chances are the cargo area looks like an absolute dogs breakfast. If feels like you're spending half of your time rooting around in the back looking for that air compressor hose, cursing yourself for not being more organised. The beaut things about drawers is that it takes the hard work out of organising, allowing you to keep things compartmentalised, and easy to find. Brilliant!

5. The Roof Rack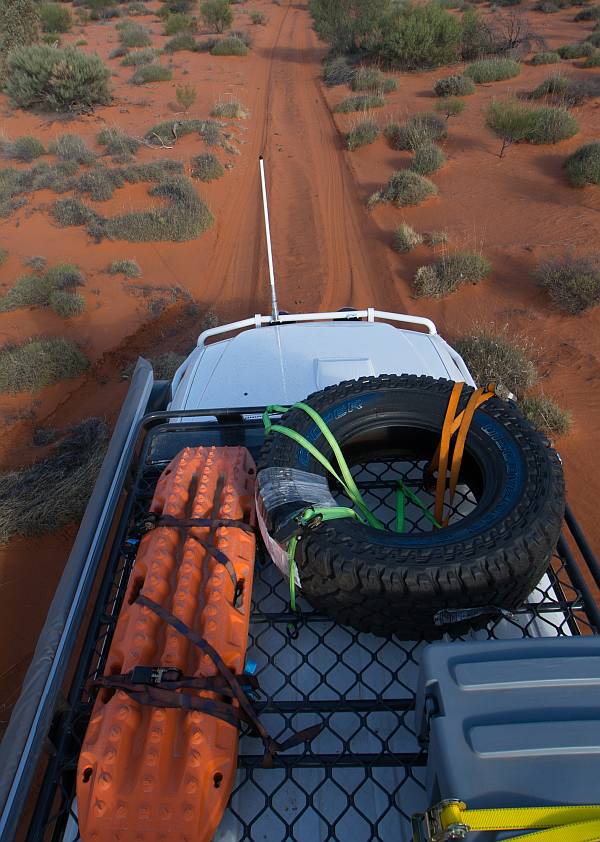 When you plan on hitting the road for a while, you want to make sure you remember everything. There isn't always room for everything in the car, especially when the whole family is going. Roof racks allow you to pack those bigger, bulkier things out of the way and free up valuable space in the rig. Putting too much heavy stuff up on top will compromise your centre of gravity too much though, so be smart about where you pack things.
6. THE AIR COMPRESSOR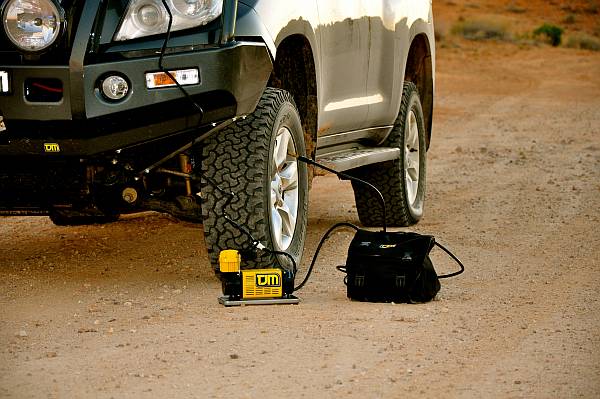 Deflate with confidence away from town, knowing full well that you can pump them back up when you need to. The compressor really is a must have for 4X4ing; as the optimum tyre pressures you should be running will vary wildly with the conditions you face off road. Compressed air can also be used for reseating a bead on a tyre (if it's powerful enough) and blowing dust away from sensitive components, becoming a real lifesaver.
7. Driving Lights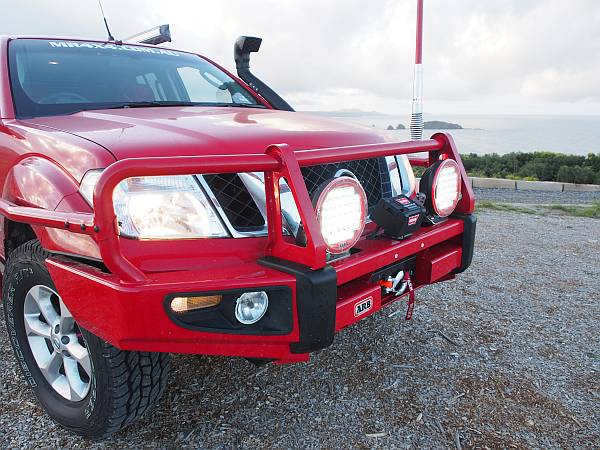 4X4 touring often means long days (and nights) on the road, and a good set of driving lights can go a long way to battle fatigue and weariness for the driver. You have more choices than ever these days, with more acronyms than an army handbook to wade through when choosing the right light. One things for sure, reducing strain on the eyes and allowing you to spot possible dangers earlier than normal makes driving lights a must have on a well-sorted touring 4X4.
8. The Shovel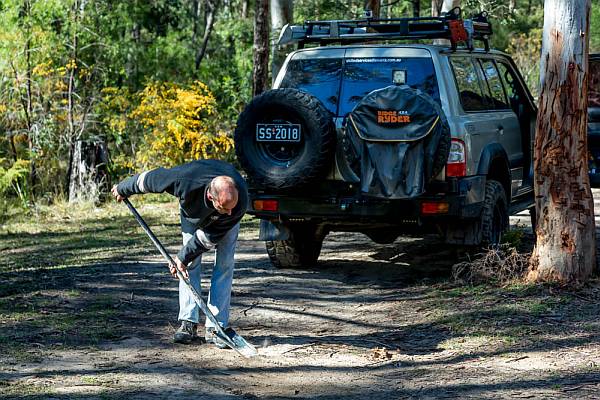 Honestly, you think we could leave out the humble shovel? That simple tool that is always on hand to help. Whether its de-bogging the 4X4, a remote area toilet stop, digging a fire pit or spreading the coals around your camp oven for the perfect lamb roast, The shovel encapsulate the idea that everything should have more than one use. We prefer the long-handled variety, as they can make short work in a recovery scenario.
9. THE SMARTPHONE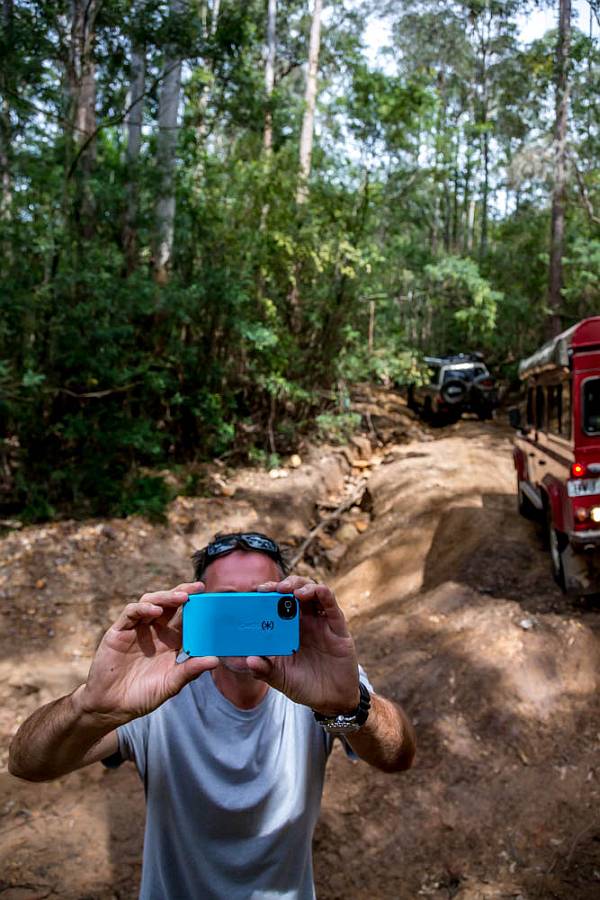 Let's be honest, these little dooverlackies are incredibly handy for a life on the road. They are small, don't have a massive draw, and have more handy applications than I've had hot dinners. Need a GPS fix? What about calculating your fuel usage, or searching for local information? Easy done, and it all fits in your pocket. What's more, the cameras these things have these days are capable of taking a surprisingly good shot!
10. Suspension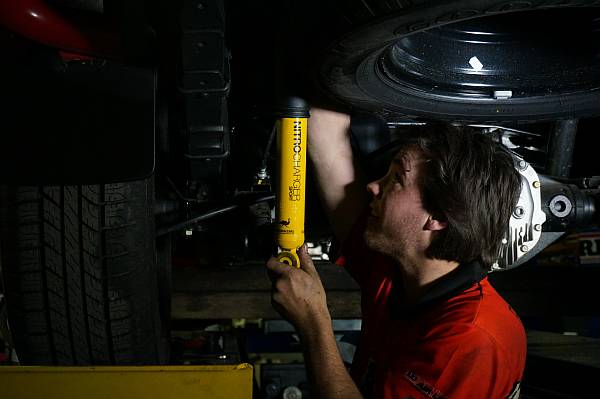 What's under your 4X4 and how it's performing is integral to know if you want your rig in tip-top condition. Just because its out of sight, definitely doesn't mean it should be out of mind. In terms of your 4X4's performance, nothing is more important than a well sorted and reliable suspension setup. There's a dizzying array of aftermarket stuff available, all with their own pros and cons. If you want a reliable tourer, this corner definitely has to be your fist port of call when it comes to accessorising your rig. Whilst you might be able to skimp in other area, when it comes to suspension it is definitely a case of getting what you pay for.