If you're looking for an Easter getaway for next year, you've found it. Naomi and Stephen Schmidt of Eldee Station are holding the ARB Eldee Family Easter Festival, proudly presented by Unsealed4X4 and Club 4X4 from 26th of March through to the 3rd of April.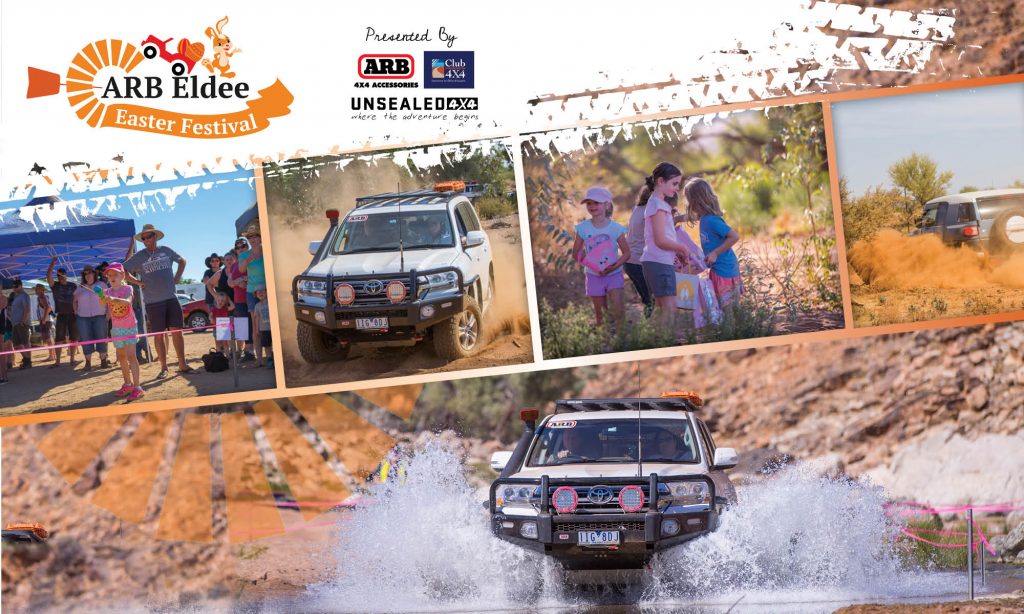 Kicking off with a photography course with the nationally renowned photographer Michael Ellem, the festival will then move into 5 days of of mixed 4X4 challenges, tours, show and shines, trivia by the campfire, and a generally fantastic family based getaway. For the kids, and maybe some of the adults, there will be an Easter Egg hunt, and jumping castle.
There will be 4X4 challeneges set up for the week, with a mini-Dakar style rally, with marshals and timing of the stages. There will be both competitor and spectator packages available, giving you the option to drive the timed challenges or just sit back and enjoy the action.
The festival is a collaboration between Naomi and Stephen of Eldee Station, Michael Ellem, and the presenting partners, Unsealed4X4, and Club 4X4.
Eldee station maintains a fully licensed restaurant, so meals will be available from 7:00am until late at night, with the bar open as well.
A copy of the programme for the Eldee Station Easter Festival can be found here.  There will be plenty to do for the long weekend, so make sure you get your tickets before registrations close on 15th March, 2018.