Just bumping into the beginning of summer, it's high time to organise yourself some cooling for camping trips and weekends away. Or, like Pat, you just happened to get your hands on a Unimog and "air conditioning" wasn't one of those items high on the priority lists of ex-military vehicles. With the release of the new Transcool EC3, you're covered. Head over to the Transcool website here to get yours!
Covering power ranges from 12/24V all the way up to 240 volt mains power, the Transcool EC3 is a truly portable system at only 1.5kg, that you can take with you anywhere you have a power source. With selectable fan speeds drawing from a minute 0.7 amps to flat out at 1.7 amps it will cover you overnight while you sleep.
The Transcool comes with a 10 foot cable, to run from your 4X4 into your swag or roof-topper, connected by the conventional cigarette socket. The unit is filled with 1.8L of water, which you can add ice to for extra cooling, with an external 5L water tank. There is an internal float system that will ensure the unit is at an appropriate level of water whilst connected to the external tank. If you do happen to run the unit dry, it will just work as a fan, without the evaporative cooling effect, so you don't need to worry about burning anything out.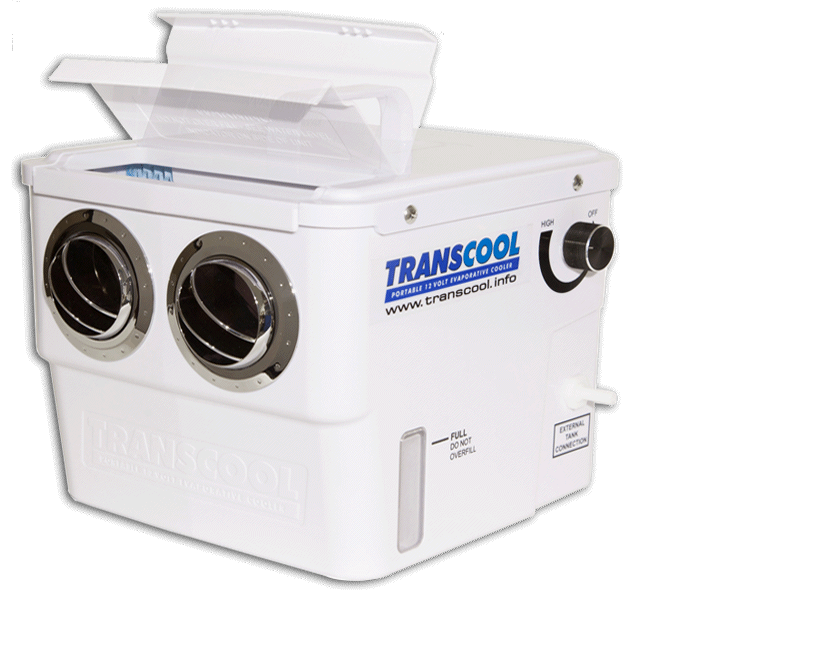 Twin 360 degree eyeball directional air-vents allow you to send the cool air wherever it's needed. The Transcool EC3 won't cool down a full sized room or caravan like a conventional air conditioner, however doesnt need 240V to run, or weigh 50kg like most air conditioners. It will however keep you cool when you're on the road, and replace the little 12v fans we all have in our campers, with better cooling, and using less power. Oh, and you can even use them while you're moving – you don't need to be stationary, and set up. Anywhere you want to use it, you can!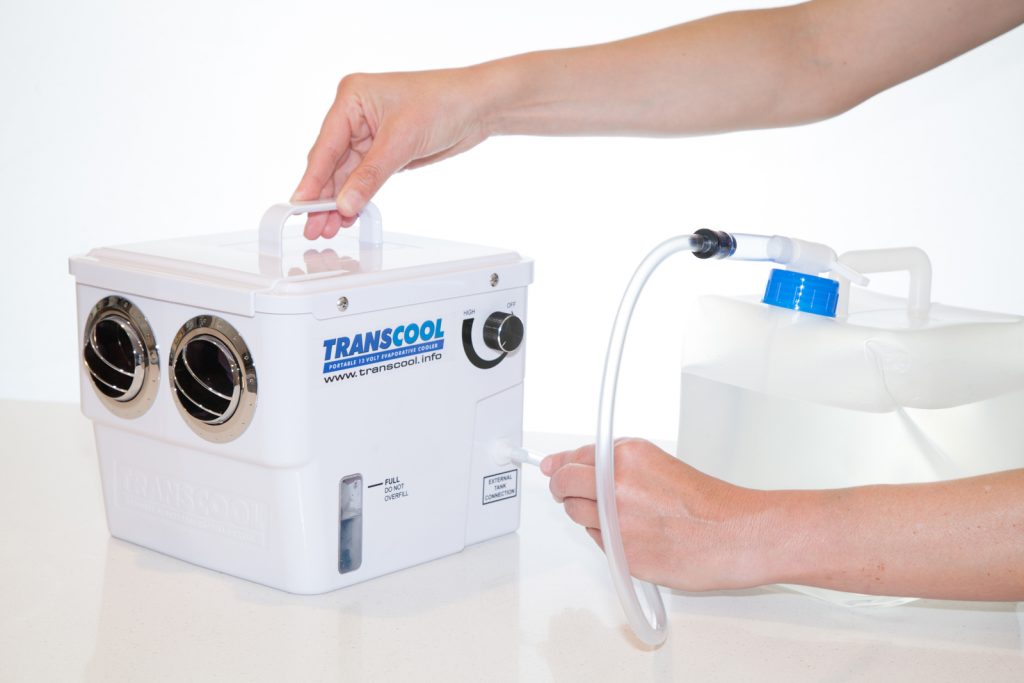 At the end of the day, replacing your typical 12v fans with a Transcool EC3 unit is the obvious answer to get a good nights sleep, no matter where you are on the road.