It's coming to Australia, and is cheaper than you'd probably think. Jeep's Grand Cherokee Trackhawk will cost $134,900, giving you a huge amount of performance (and a stupid amount of engine) for the money.
It's a pretty tantalising package for someone who wants something stupid fast, but also fairly practical and family-friendly. Maybe, you've just completely lost your marbles. or, you're looking for an excuse to drop into the servo all the time for a Freddo Frog. Whatever.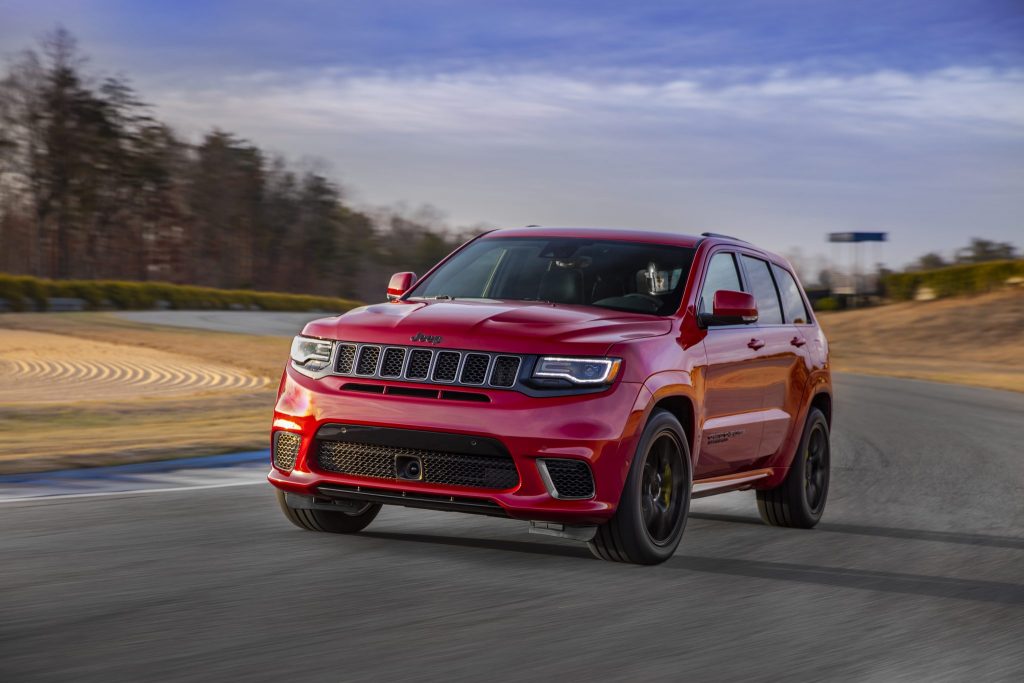 In a world where diesel engines are getting forever smaller and cleaner, and fuel economy is such a viciously important subject, it's really refreshing to see Jeep do something so acrimonious and irreverent as the Grand Cherokee Trackhawk.
It's all about the engine: 6.2 litres of old-school cast-iron Hemi V8, being fed up to 11.2 psi of compressed air by the supercharger, giving an engine more powerful than any other engine that has been under the bonnet of an SUV, ever. It's called "Hellcat".
How powerful, exactly? 522kW @ 6,000rpm, and 868Nm @ 4,800rpm. Despite weighing in at 2,399kg (tare), it will crack 100km/h in 3.7 seconds. Quarter-mile time is 11.6 seconds (@ 186km/h). Top speed is 289km/h.  That's ridiculous.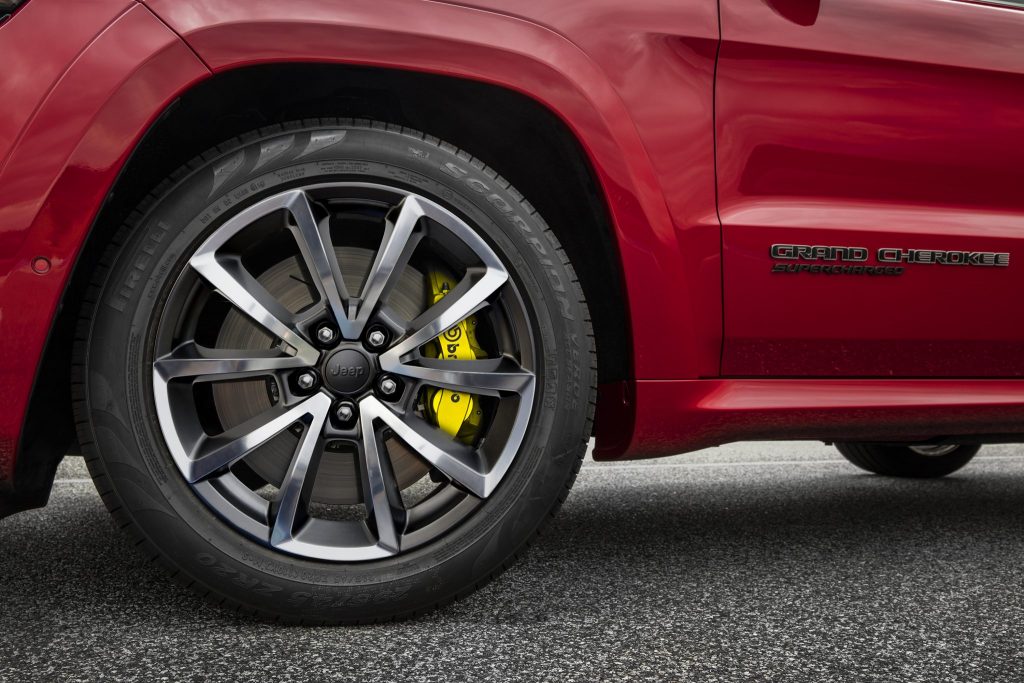 Let's put that into perspective: The Lamborghini Aventador makes 544kW @ 8400rpm and 690Nm @ 5500rpm from the 6.5-litre V12. It makes a touch more power, and almost 200 fewer Newton-metres. Plus, it costs about $790,000. The disgusting amount of power the Grand Cherokee Trackhawk has, at that price, is fairly phenomenal. Now that Holden and Ford aren't making high-powered V8s anymore, this is perfect conditions for Jeep's Trackhawk, especially at this price.
The bad thing about the Trackhawk is that like the SRT, the Trackhawk, unfortunately, comes with a pretty severe penalty for off-road capability. It loses low range, and the traction/driving modes don't include mud, rocks and moguls like other Grand Cherokees. So while it is significantly cheaper than other hi-po 4WDs like the Range Rover Sport SVR and Mercedes G-Class AMG, it does lose some kudos points for going a bit soft off-road.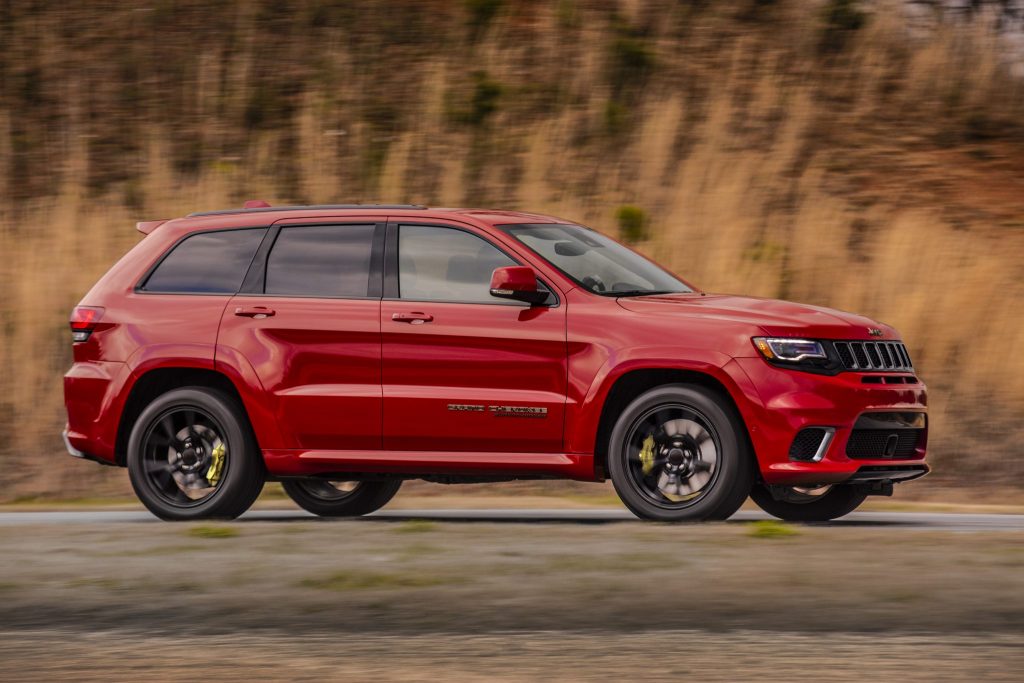 In terms of towing, you've got a not-too-shabby 2,949kg braked capacity. The GCM is 5,647kg and the 2,993kg GVM gives you a 594kg payload. The tires are going to be aggressively highway-oriented, obviously. But hey, I probably don't want to be running any kind of high speeds on a mud-terrain tyre.
Do you think the Grand Cherokee Trackhawk is a good idea? Or a waste of time and money? Let us know in the comments below.