A $750,000 contract has been handed out by the Western Australian government, which will go towards a making 10-kilometre section of the iconic Gibb River Road sealed.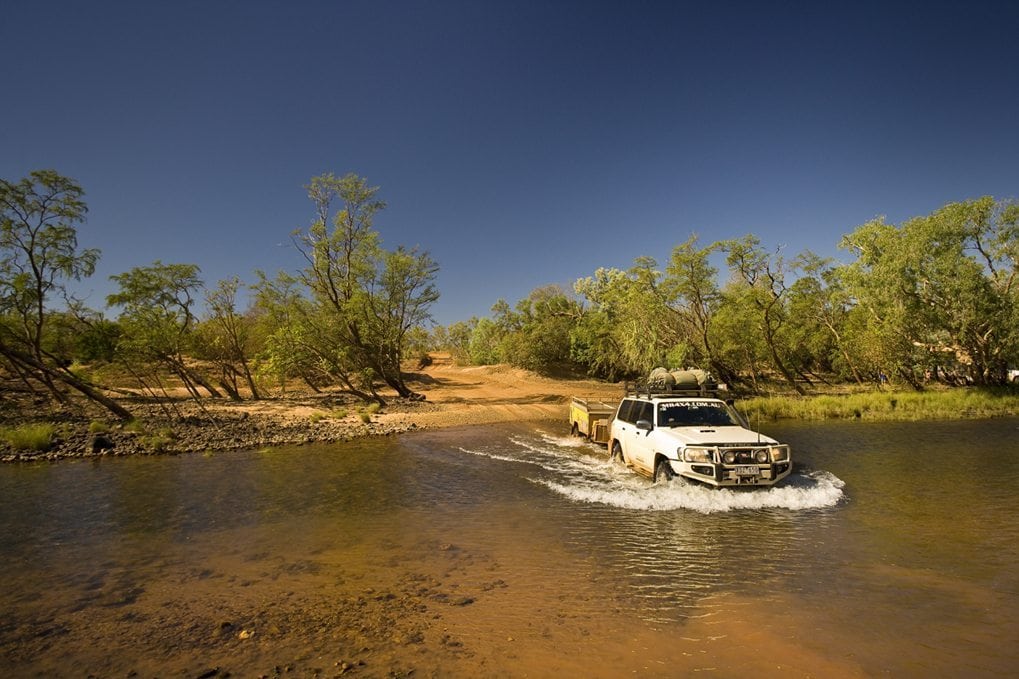 A press release from the government indicates the sealed section is down near Derby: "10-kilometre section from Bungarun Road to just before Kimbolton Road will be sealed with bitumen, improving accessibility and safety."
The vast majority of the 660-odd kilometres of the 'Gibb' is still unsealed, and gives travellers great access to some of Australia's most stunning country and scenery. Incidentally, the road was originally put in as a route for transporting cattle across the rough and arid country, from Wyndham to Derby.
This movement marks the changing nature of the Gibb River Road, which once upon a time was a fairly serious 4X4 challenge. The road has since been well graded, widened and partially sealed, which gives greater access to the area, with a bit less sense of adventure.
4WDs are still recommended for the Gibb River Road, as road conditions are at the mercy of weather, and there are still water crossings to encounter along the road.
FACT FILE: WORKS COMPLETED TO DATE.
2008-09 – sealing of an extra eight kilometres between Derby and the Fairfield-Leopold Downs Road
2009-10 – works to improve 9km between Lennard River and Napier Range
2010-11 – works to improve 24km of Galvans Gorge to Barnett River
2011-12 – works to improve 26km from Barnett River to Mount Elizabeth
2012-13 – works to improve 18km of road from El Questro to the Great Northern Highway
2013-14 – cap 15km at Mount Barnett, undertake $3.9 million of road formation and drainage improvements along 23km between Pentecost River and El Questro
2014-15 – works to improve 33km from Mount Elizabeth to Gibb River Station.
Do you think the Gibb River Road should be getting sealed? Have your say below.