Swedish car manufacturer, Volvo, have always been at the leading edge of safety. They are upping the ante again with some new technology, which is very specfiic to rural and remote area driving in Australia: Kangaroo avoidance technology.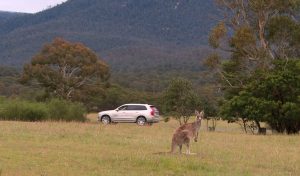 The NRMA reckons that around 20,000 roo strikes occur each year, costing around $75 million dollars in claims. That's not counting the danger to drivers and other road users, when swerving and emergency braking can cause much more serious damage than just damaged bodywork.
Kangaroos are a real challenge for Volvo, according to Volvo Cars' Senior Safety Engineer, Martin Magnusson.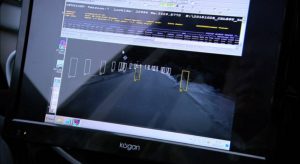 "In Sweden we have done research involving larger, slower moving animals like elk, reindeer and cows which are a serious threat on our roads. Kangaroos are smaller than these animals and their behaviour is more erratic. This is why it's important that we test and calibrate our technology on real kangaroos in their natural environment." Their testing is being done at Tidnibilla Nature Reserve, near Canberra.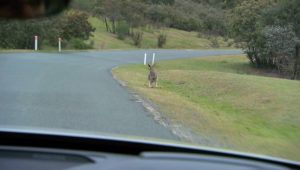 Radars and cameras are used to help detect kangaroos on and beside the road, which can prepare for the collision, and hopefully avoid it. The radar is located in the grille of the vehicle, and a hi-res camera sits in the windscreen. The technology comes from cyclist and pedestrian safety software, which scans and monitors what is coming up, and evaluating the risk of collision. Where it takes the average human around 1.2 seconds to react, Volvo's technology can do it in 0.5 seconds.
"This type of technology is not designed to take responsibility away from drivers. If the driver is inattentive the car will warn them and eventually make a hard braking to avoid a collision." he said.