Having a reliable means of communication is one of the most important aspects of remote travel. Whether it's smoke signals or a high tech satellite phone, the ability to call for help when you find yourself in strife can't be oversold. If you're off for a months long adventure, or hitting the local tracks with some mates the humble UHF has earned itself a position as the go-to means of communication for decades now and just keeps getting better. While most people understand the basics, flick it on the channel you want and press the button to talk, a lot of 4x4ers aren't overly familiar with some of the fancy tricks more modern units can perform. We've been running the new Uniden XTrak through its paces on the latest season and have picked out 5 of our favourite features below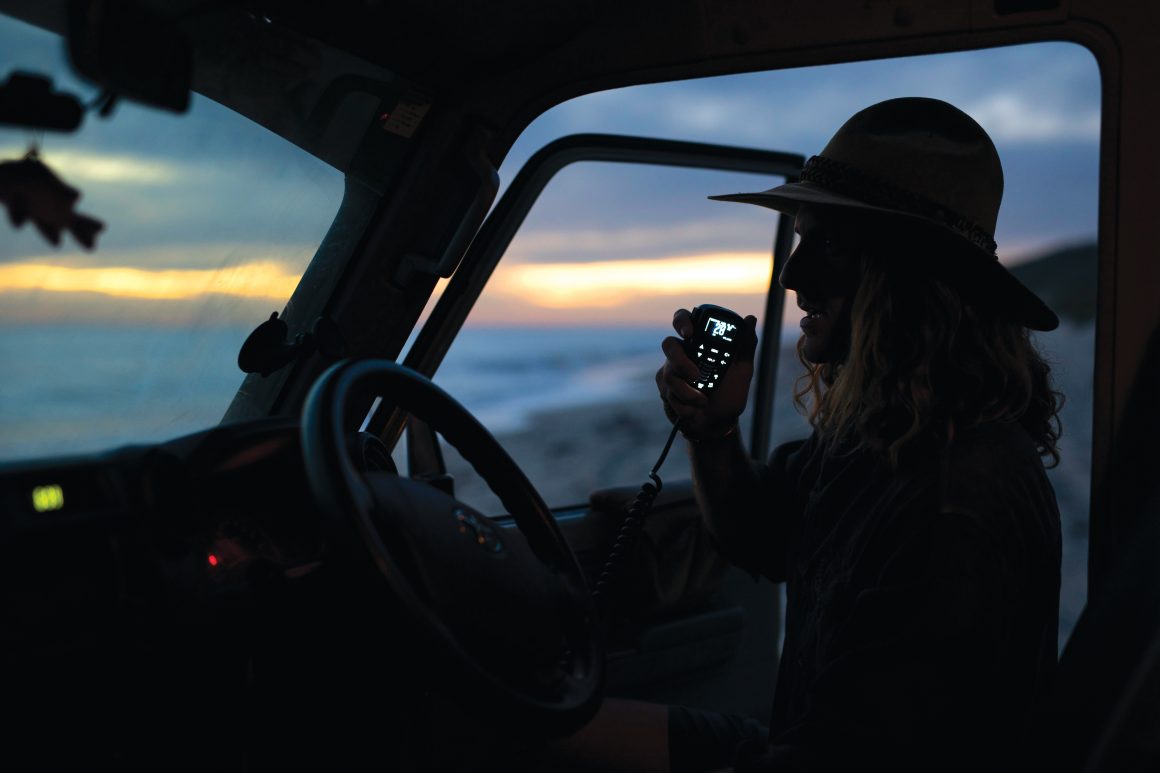 Know exactly where your mate is
Ever had a mate duck off into the bush trying to scout out a spot to set up camp for the night, only to fall victim to their horrendous directions pointing you where to go? The next-generation UHFs like the XTrak unit are able to link with an app on your phone taking advantage of your phones GPS chip. When you broadcast a message to a mate with a compatible radio they're able to pinpoint your location on a map leading them directly to that ripper camp spot you've found. The feature is also handy to see how far behind in convoy someone is, or spot how far away from an obstacle you are if someone finds themselves in strife.
Keep your secrets
If you're trying to keep a beaut fishing spot secret or simply don't want people to know where you're camped up for the night broadcasting messages over the UHF can often uncover your secret plans. Modern UHFs with a voice scrambler function can be exactly the trick you're looking for. Essentially it rearranges the signal your UHF is sending making it useless to anyone listening without using a descrambler on the other end. Most makes of UHF have compatible modes so don't broadcast where you buried the bloke knocking off 4x4s, but it'll give you an additional layer of privacy out on the road.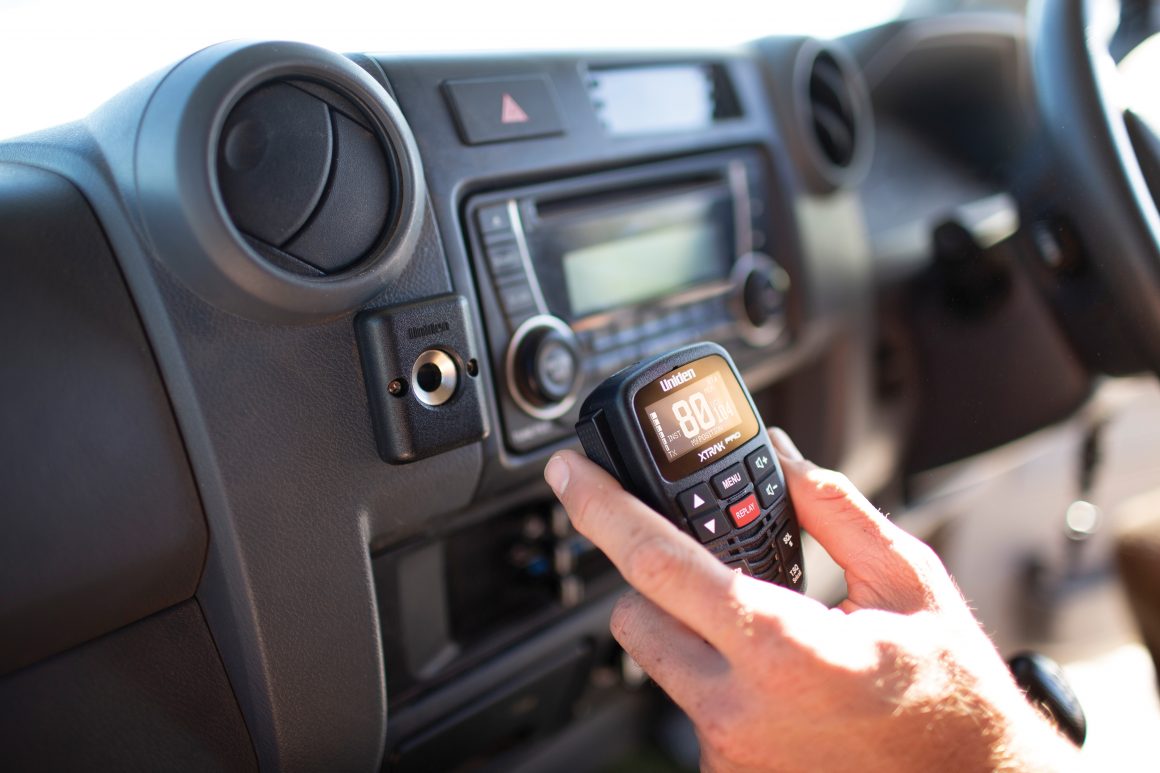 Monitor two channels at once
You'll often find recommended radio channels listed in remote parks or private properties. They're great for reaching out for help if you've done yourself a mischief, or for people to contact you to alert you to a problem. The problem is if you park yourself on that channel every Tom, Dick, and Harry is going to have to listen to you yabbering away to your mates about what to cook up at camp. Dual Scan lets your radio switch back and forth rapidly between channels monitoring the one you're talking on with your mates, and a second channel such as a station or truckie channel.
Repeat messages you've missed
Too busy playing with the radio and missed that last very important message someone sent through? In years passed you were flat out of luck. Modern units often record the last few incoming messages allowing you to instantly replay them to hear what you missed. The Xtrak unit we've been running records six minutes of messages and has a dedicated playback button meaning no more "Sorry can you repeat mate?" messages.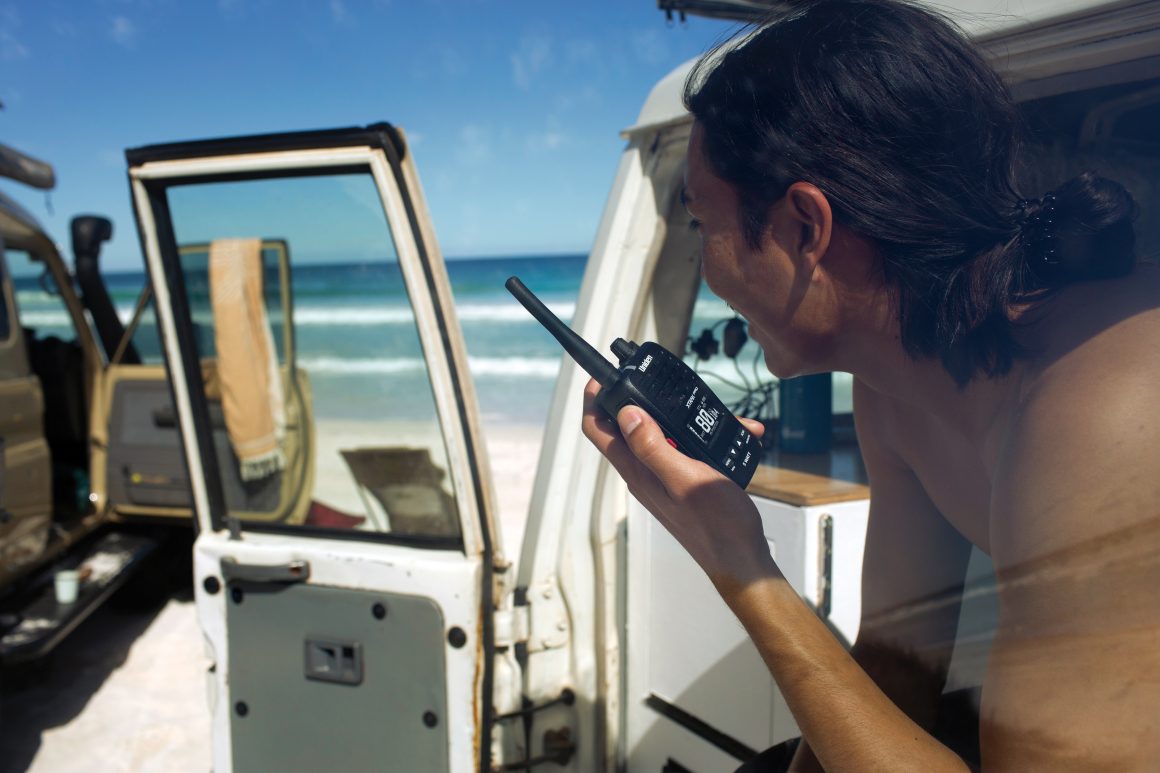 Shut out the noise
Need to keep your UHF on so you don't miss an important message but can't find a quiet channel? It can be incredibly frustrating listening to people yabber away. Selcall is a handy feature that'll put your UHF in silent mode, ignoring all messages that come through, unless someone punches in a specific number to essentially wake up your UHF and shoot the message through. It's some clever radio tech we're not going to try and explain in three sentences but it's one of the handiest features we've found yet
Quick Links