The 1966 Ford Bronco launch would have to be one of the first times the term sports-utility vehicle (SUV) was coined but, far from what we perceive modern SUVs to be, the Bronco was a genuine off-road capable 4×4 that turned into an American success story… at least for 30 years or so before the vehicle was dropped from the Ford line-up in 1996.
Ford will revive the Bronco badge with the launch of three all-new models on 13 July, and it is relying heavily on the history of the nameplate to make this a success. There will be short- and long-wheelbase versions of the new Bronco based on the Ford Ranger platform, as well as a Bronco Sport which will be more of a soft-roader, and both the Mr4X4 team, and our sister publication Unsealed 4X4 has reported on these since Ford started leaking information as far back as 2017.
When the original Bronco was launched in 1966 it was available in one wheelbase length, but various body styles, including the open-top 'Roadster', the ute-like 'Driver Cab' and the 'Station Wagon'.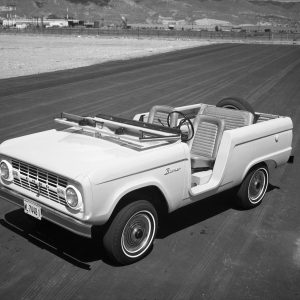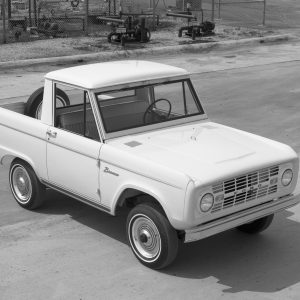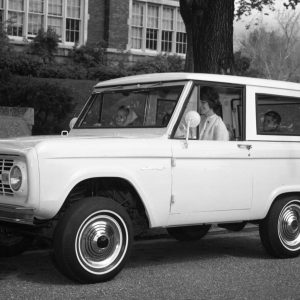 The Roadster had no cab and no doors, and even a soft-top was an optional extra. The Driver Cab added full doors with wind-up windows and a bolt-on steel driver's cab. The Station Wagon featured a full-length steel roof.
All variants were built on the same platform with a box-section chassis, a 92-inch (2337mm) wheelbase, a live-axle up front with coil springs and a live axle at the rear with leaf springs. The powertrain consisted a 170c.i. (2.8L) inline six-cylinder petrol engine mated to a three-speed manual gearbox with synchro in all ratios and a two-speed transfer case delivering part-time 4×4.
Interestingly, like Land Rovers and LandCruisers of the era, the Bronco featured a power takeoff for running accessories such as winches or equipment such as logging saws.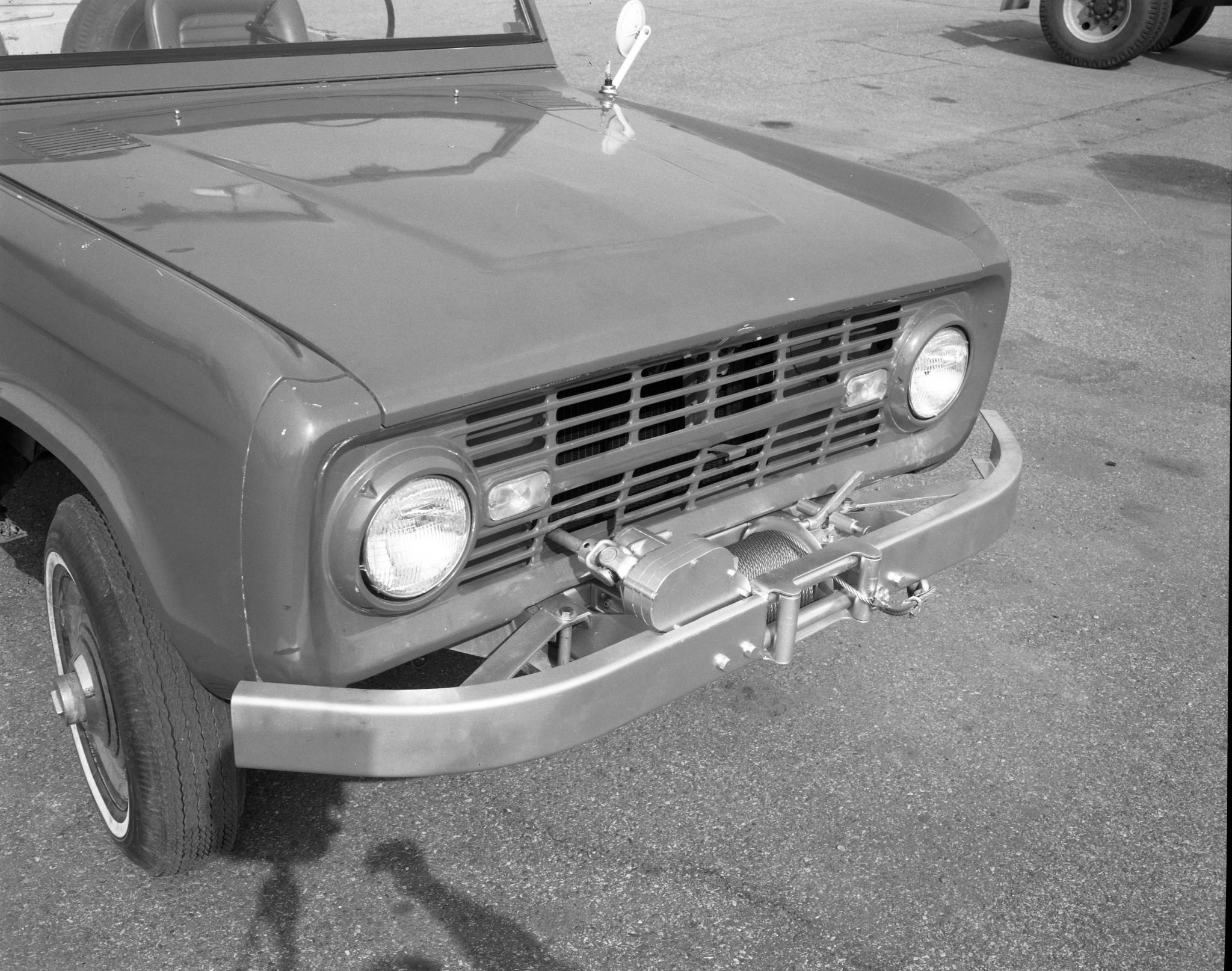 When the new Bronco is launched next week, it's unlikely to feature a power takeoff, but will likely have a removable roof, removable doors and a fold-flat windscreen, not dissimilar to the current Jeep Wrangler JL, which is the Bronco's obvious competitor.
Check out this original press release for the Ford Bronco from 1966: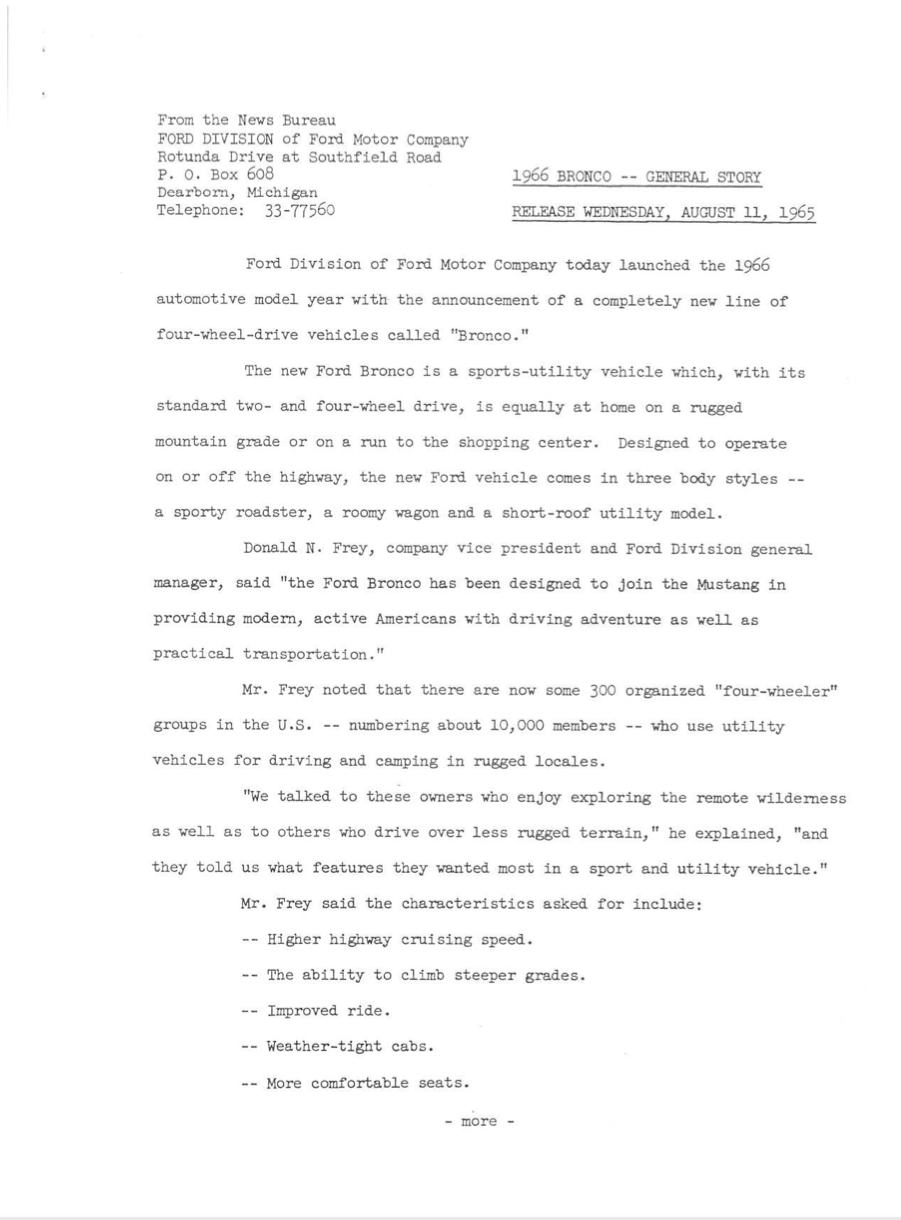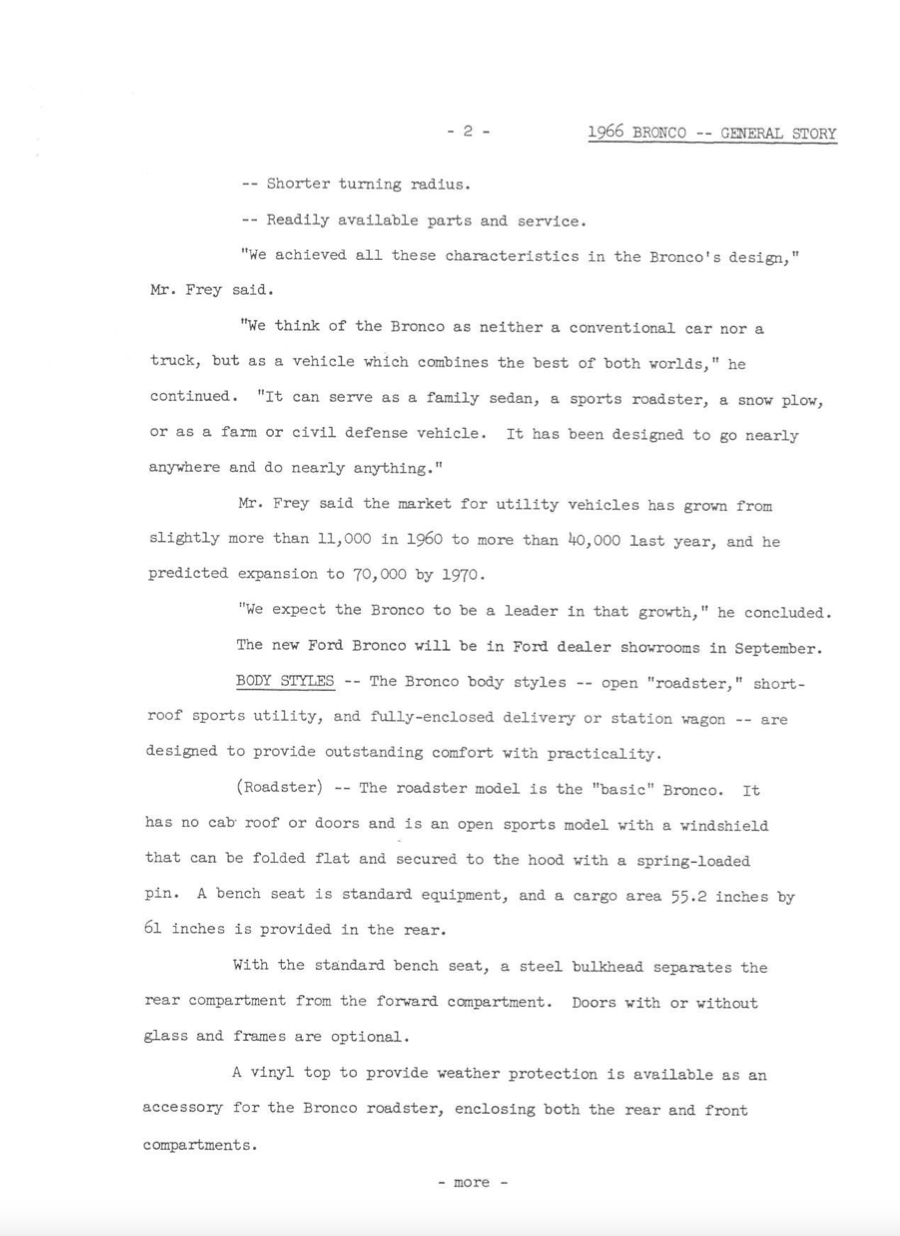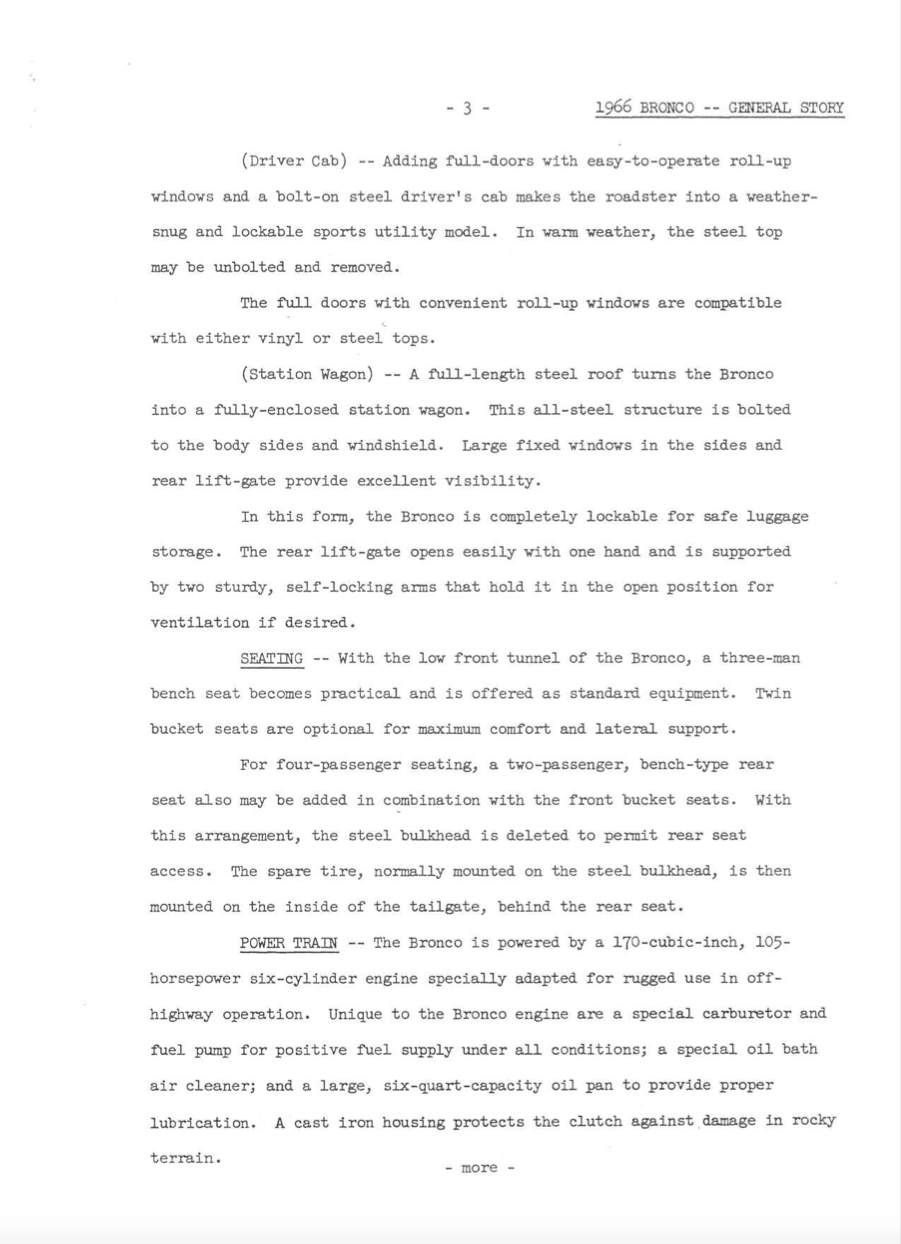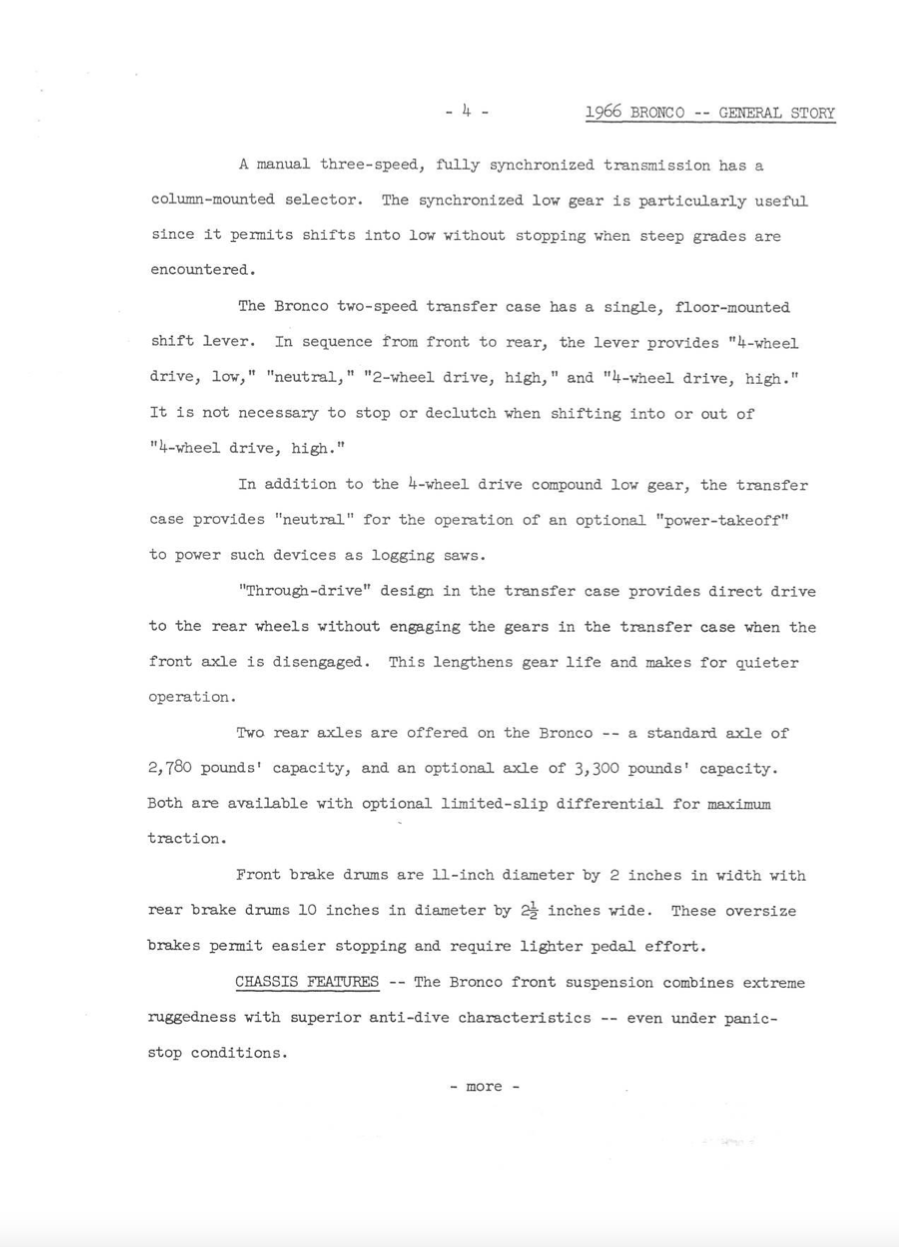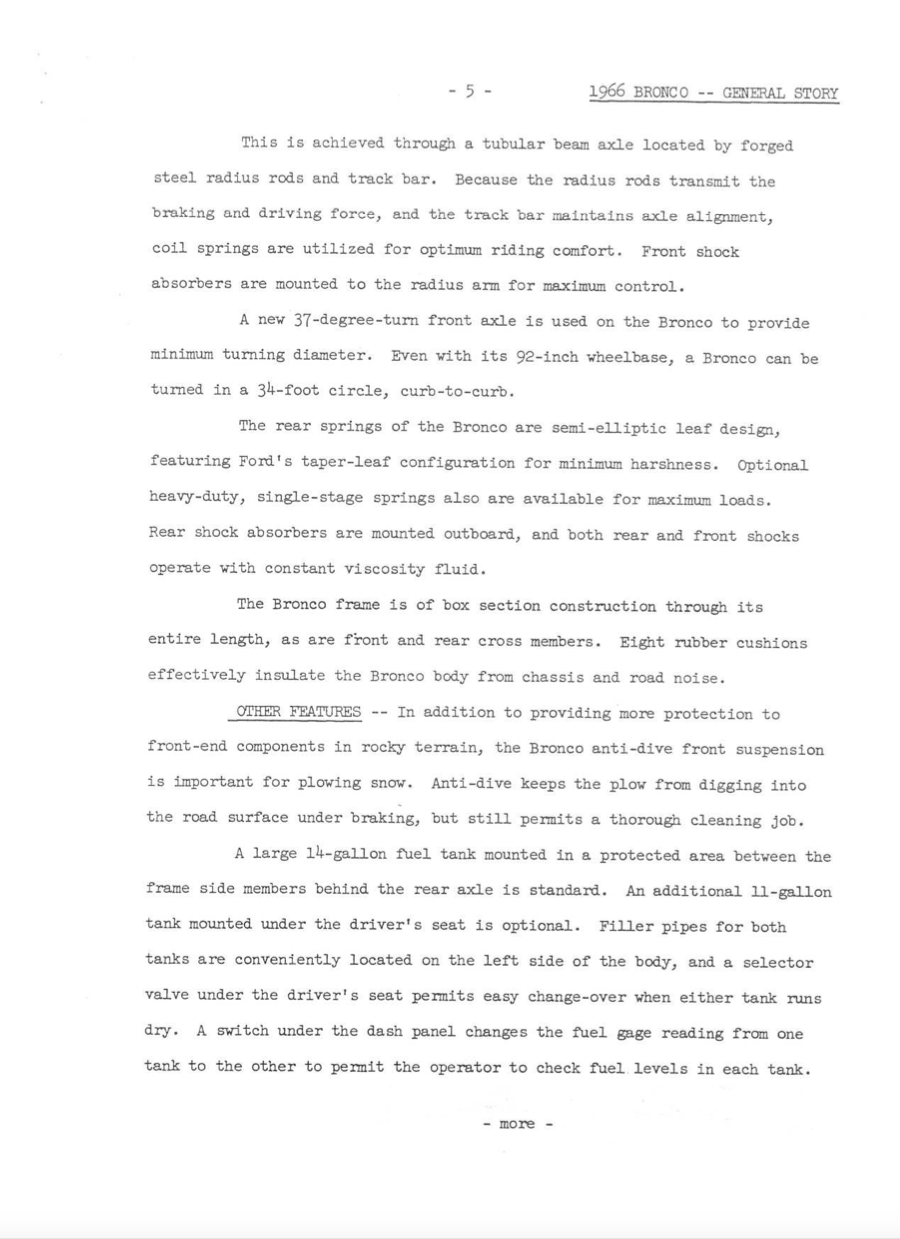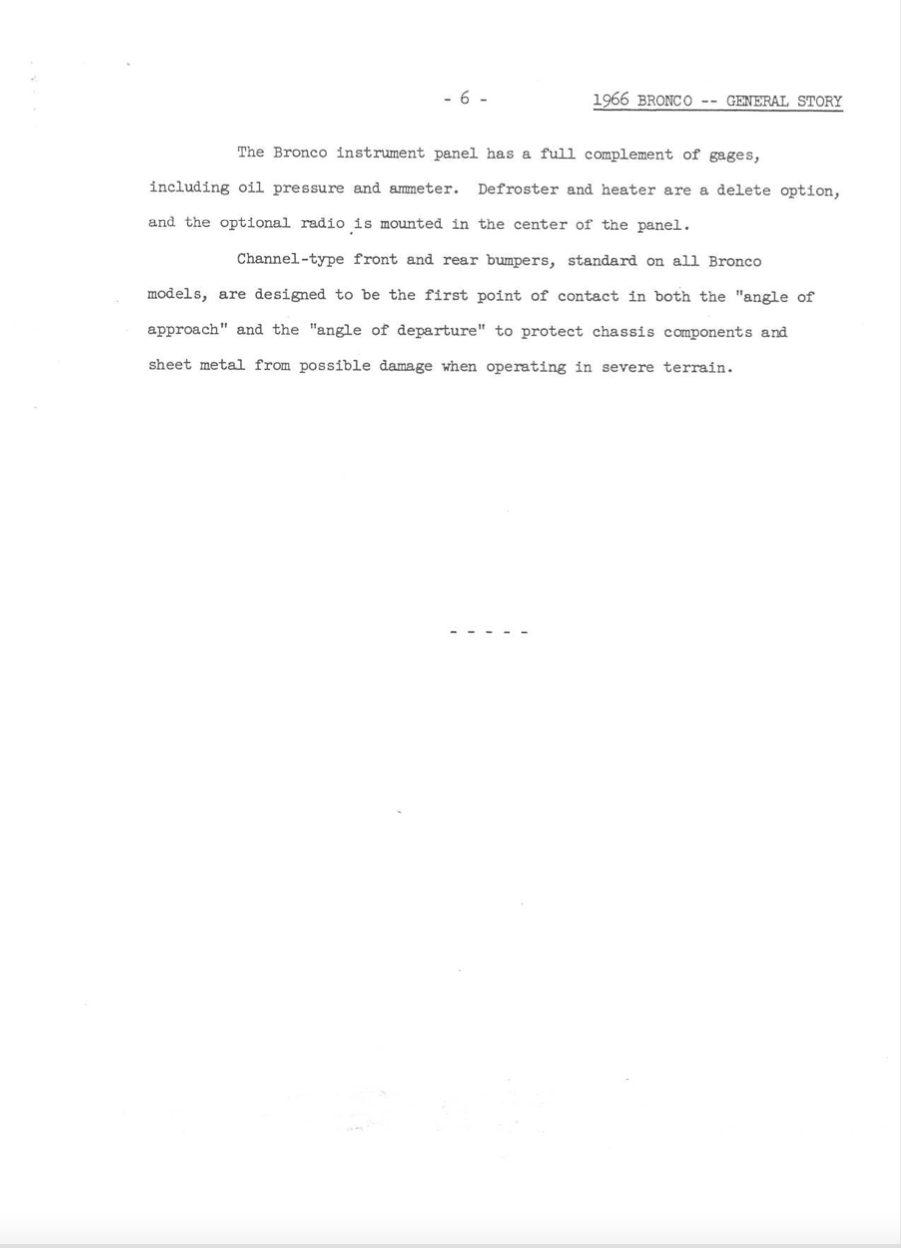 The new Ford Bronco launch will be broadcast live on ABC (the US version), ESPN and National Geographic at 10am AEST. In the meantime you can some information on the official Ford Bronco website and check out this teaser video: