Doing the rounds on the internet again is the Russian based Avtoros Shaman. You can see full layout options and images here, plus begin configuring your own. With a true 8X8 drive system, and standard steering across both sets of front wheels (instead of skid-steer), these Shaman's are pretty nuts, and wildly capable.
Being released in two main variants – the Hunter and the Tourist, they both feature a centre driving position, with either 8 seats or 2 full length benches. The benches can also be converted into bedding for up to four people. Both versions come with an Iveco F1C turbo diesel with 122kW. Overall length of the Shaman is 6.3m with a width of 2.5m. This gives it an incline / decline angle of up to 45 degrees, and also a side angle of up to a scary 47 degrees. Having the wheels right at the front and rear of the Avtoros Shaman means that the entry and departure angle is essentially 90 degrees – so it can and will climb walls.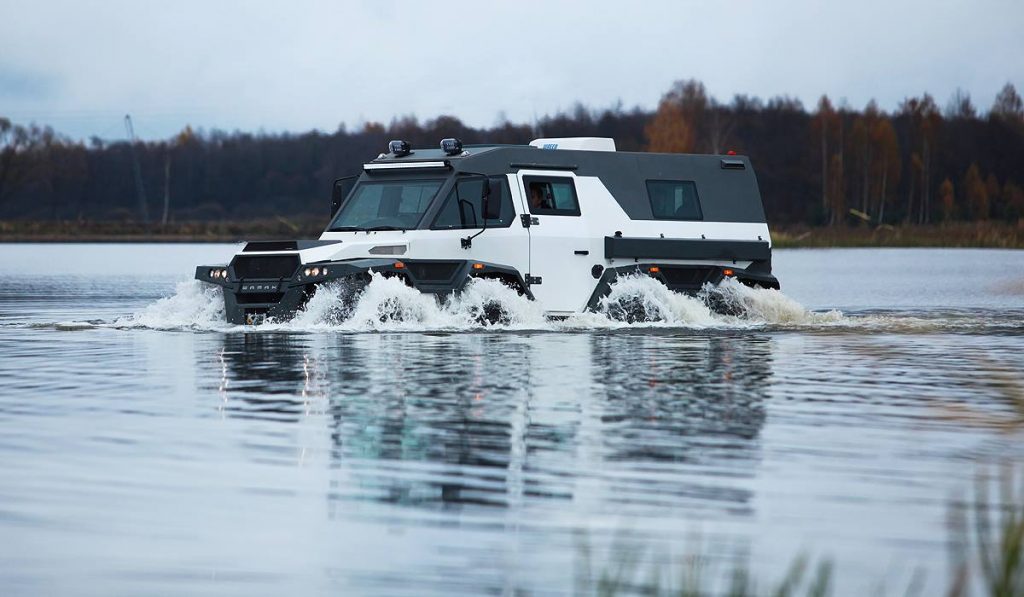 Did we mention that it swims too? The Avtoros Shaman will comfortably do 4.3 Mph across water utilising the massive 1200×600 tyres as motivation rolling on the 21″ wheels.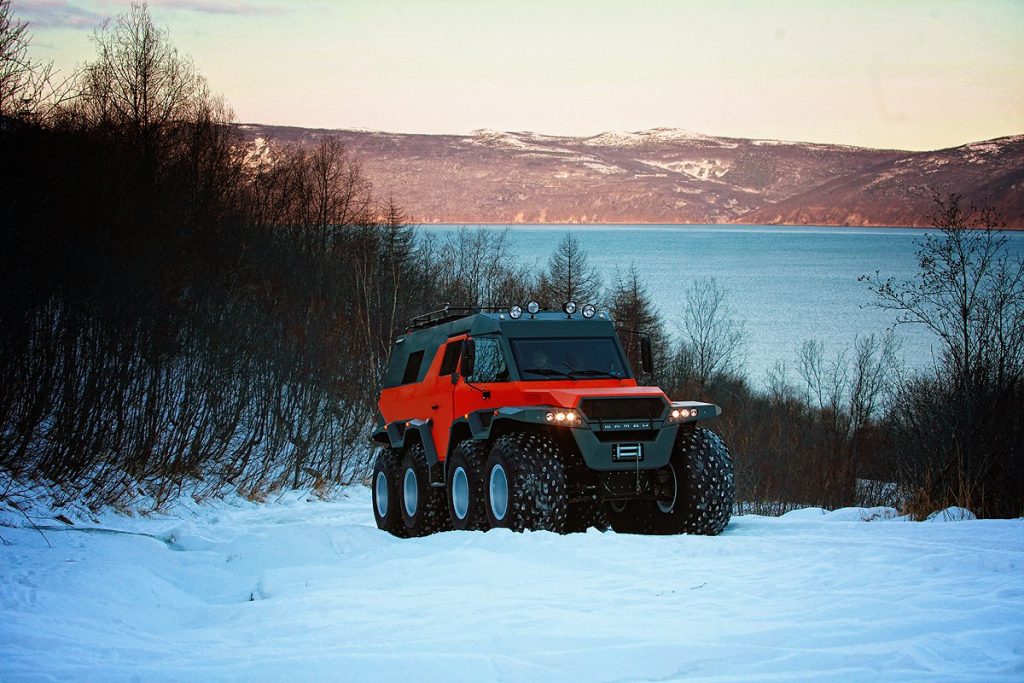 With you choice in colour of white, orange, or… white, each one will cost you a measly 183,000 Euros (for the base version), or up to 222,238 Euros for the everything, we're pretty sure this thing would make the ultimate Gulf adventure rig… especially seeing as how you could be fishing from the bonnet!