Big Red Bash: Free Tickets For Farmers/Graziers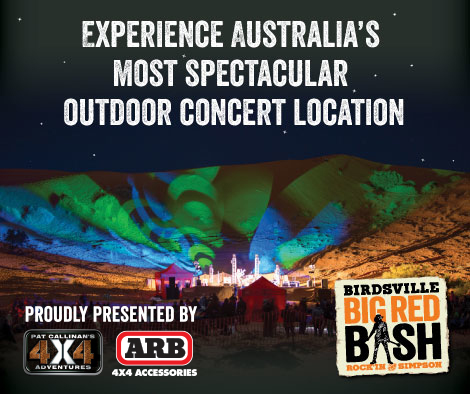 Organisers of the Birdsville Big Red Bash featuring special artists such as Jimmy Barnes, Diesel and Frankie J Holden have just announced the allocation of 200 additional tickets to the event to be provided free of charge to farmers from Western Queensland. The area has been severely impacted by drought, and the organisers wanted to do something to help bring some joy to these hard working guys and girls.
Tickets will be allocated through local councils and community groups, so to apply for a chance to score a free ticket an application form will need to be filled out.
To find this form, and for all terms and conditions jump onto http://www.bigredrun.com.au/bigredbash/free-tickets-for-farmers-and-graziers