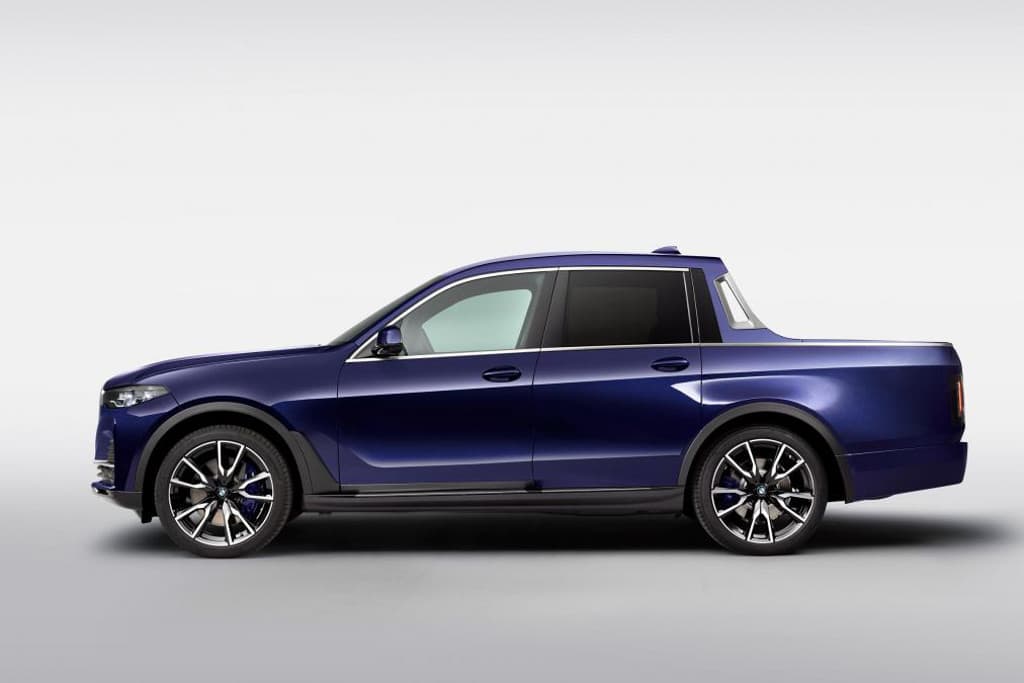 Are BMW about to follow their rival into the lucrative ute market?
With the rewarding nature of the Australian ute market, it's hard to be surprised when a new manufacturer, even one that you never considered, announces it will start producing utes. So when we saw the BMW X7 ute we weren't as shocked as we would've been a couple of years ago. Who would've thought a premium German brand would ever make a lowly ute?
The X7 frankenute loses two of its seats but gains an extra 100mm, making it a five-seater dual cab. Where the boot was it now has a timber-lined tray, 1400mm long with the tailgate up and 2000mm with it down. In terms of tray width, you wouldn't be fitting a pallet in the back but then again would a BMW driver ever need to? Powered by the X7's petrol six cylinder, providing 250kW and 450Nm through its all-wheel-drive system and eight-speed automatic, it will certainly excite plenty of dual-cab owners.
Unfortunately in this case BMW won't be making a foray into the tradie market, confirming that it was instead a build by their trainees. Not only rebuking the idea of joining its German rival Mercedes in the market, but also dismissive of the X-Class, their ute attempt.
Would you want a luxury ute like an X7? Or do you think it's for the best that this is just an in-house training job?