It looks like there has been a fair bit of midnight oils burnt down around Kilsyth over the last few months, with a big range of new ARB 4X4 accessories being announced. We thought we'd put together a quick list of some of the most exciting stuff.
Long Range Tanks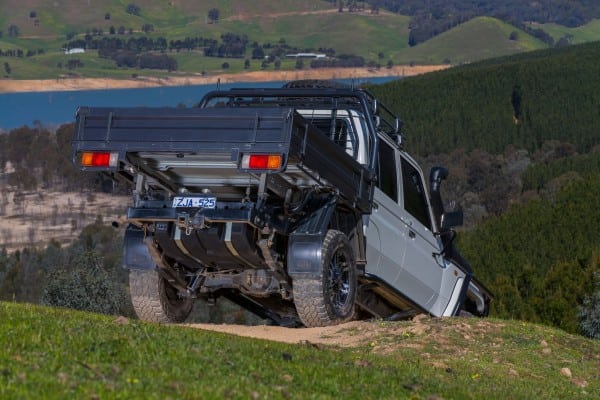 Once upon a time, going into an ARB store and looking to increase the touring range of your 4X4, you'd be offered a quality steel aftermarket tank, either replacement or auxiliary, which is made by The Long Ranger in Barnesly, New South Wales. Nowadays, ARB are manufacturing their own range of long-range tanks, opting instead for a 'cross-linked polymer' as the construction material. Wall thickness of this plastic is around 7-9mm, and ARB claim a huge weight reduction over a comparative steel tank. ARB's development engineers must not have been getting much sleep lately, as this Frontier tank is now available for a dozen different late-model 4X4s, with plenty more announced in the works.
Would we prefer one of these units over steel? We'd have to have a closer look at them, which we will do in the near future. We like the idea of weight saving, that's for sure. Either way, you've got the option of both.
Available Applications
Make
Model
Year
Variant
Litres
Ford
Ranger
2012-
All variants
140
Holden
Colorado
2012-
4×4 auto only
130
Holden
Colorado 7
2012-
All variants
112
Isuzu
D-Max
2012-
4×4 auto only
130
Isuzu
MU-X
2014-
All variants
112
Mazda
BT-50
2012-
All variants
140
Nissan
Navara NP300
2015-
All variants
132
Nissan
Navara D40
2005-
All variants
132
Toyota
HiLux
2005-
4×4 only, manual/auto
145
Toyota
LandCruiser LC79 DC
2012-
ABS equipped models
180
Toyota
HiLux
2015-
All variants
140
Volkswagen
Amarok
2011-
All variants
125
Coming Soon:
Mitsubishi Pajero 2000 on
Mitsubishi Triton 2006 on
Ford Everest 2015 on
Nissan GU Patrol 2000 on
Toyota LC200 Series 2008 on
Toyota Fortuner 2015 on
Mazda BT-50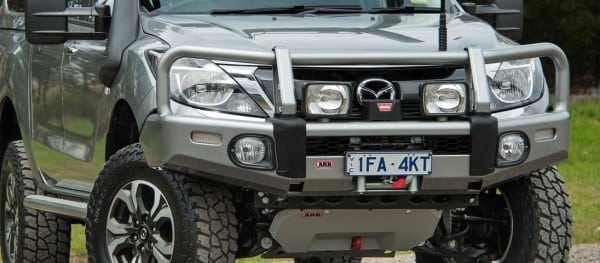 Mazda's BT-50 has lost it's trademark smile with a new updated, with some subtly lessened expression on the front end. It hasn't been out long, but ARB have already catered for it with their new range of barwork, called 'Summit'. There's a Summit rear bar and bullbar to suit your BT-50 from 2011-onwards as well, not just the facelifted model. This follows on from the BT-50's half-cousin, the new PX and PXII (facelifted) Ranger also getting the Summit treatment, so to speak.
Mitsubishi Triton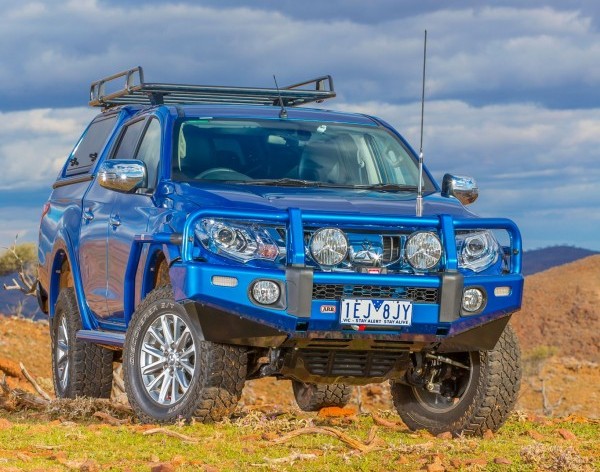 Mitshubishi's new Triton has also been catered for, along with a new range of Old Man Emu suspension options, canopies and racks. ARB have said that, "Due to factory suspension geometry constraints, overall lift height was limited, so particular focus was given to ride, comfort and control."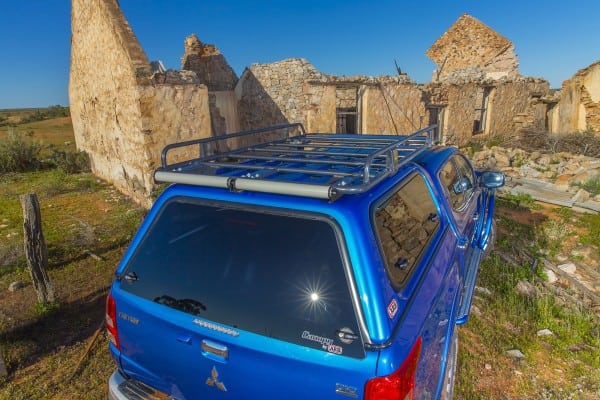 LandCruiser 200 Series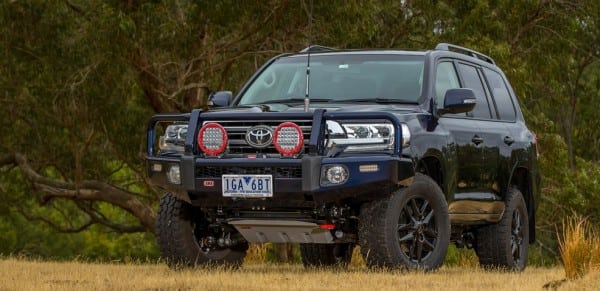 There's barwork for the new 200 Series LandCruiser (which we just reviewed in issue 020 of Pat Callinan's 4X4 Adventures magazine) as well, along with an upgraded sway bar kit. These beasts get mighty heavy when fully loaded, so those who want to retain a firmer on-road drive for better stability. To quote ARB: "At 33mm, the sway bar is 121% above the factory rate for the 200 Series original equipment sway bar."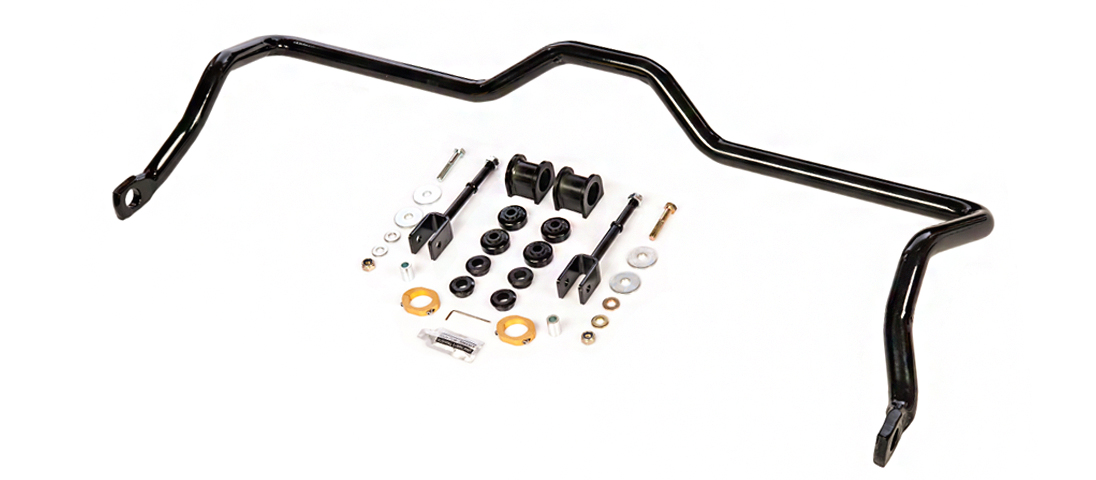 Toyota HiLux
And of course, this new range of accessories wouldn't be complete without catering for the HiLux, Australia's most popular 4X4 by sheer numbers. This includes the new-style Summit bullbar, side rails and steps to suit, and that oh-so integrated Summit rear bar. There is also an Ascent canopy available, along with just about anything else you please, either now or in the near future.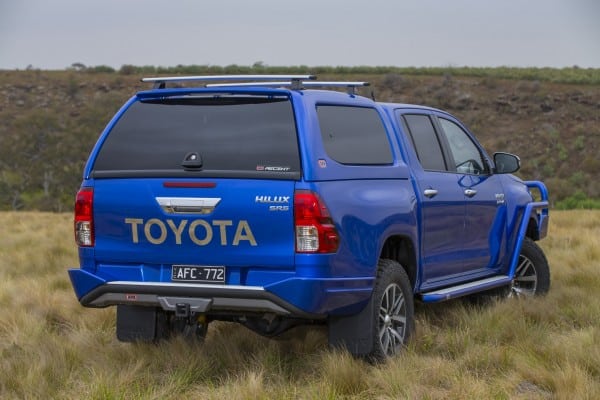 SUZUKI JIMNY
The Suzuki Jimny hasn't been forgotten either. We've noticed ground clearance isn't always crash-hot on our long-termer Jimny (read about that here), so under-vehicle protection could be a good option. ARB have a 3mm, pressed and folded sheet steel, which protects the somewhat-vulnerable transfer case.