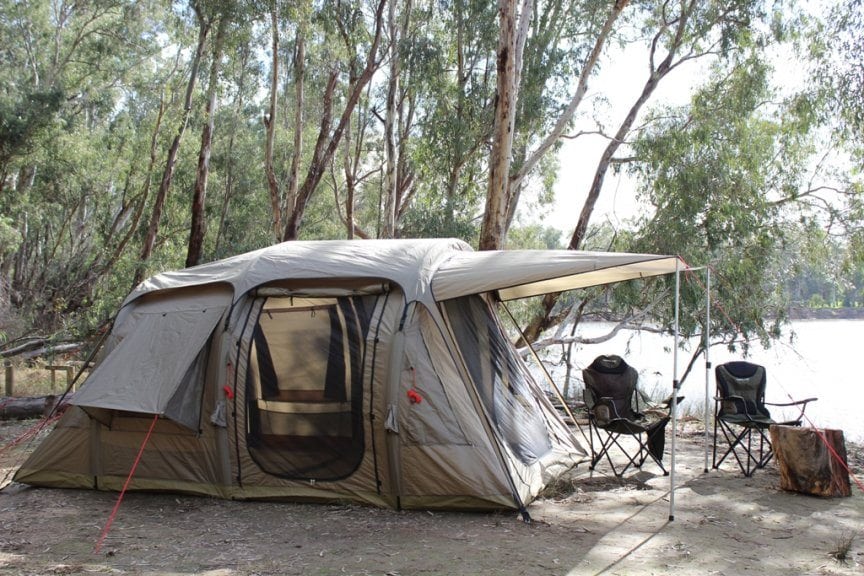 Pat Callinan's 4X4 Adventures are extremely proud to welcome Darche Outdoor Gear as an official partner of Pat Callinan's 4X4 Adventures television show, airing on Network Ten and One HD.
Darche are a proudly Australian company, with humble beginnings dating back to 1991. They claim to have revolutionised the swag market, with their introduction of dome style swags over 20 years ago, and have now raised the bar further again with their range of Air-volution tents and swags. The expanded range also includes sleeping bags, outdoor furniture, gear bags and 4X4 touring models. We spoke with an extremely excited Con Hatzilias from Darche, to see just what this partnership means for the brand.
"We are very much looking forward to working with the PC4X4 team. Whilst the Darche brand has grown exponentially over the last few years, partnering with Pat Callinan's TV show is a wonderful and exciting opportunity for the brand to be exposed to the wider public, as well as 4X4 enthusiasts via Network Ten and One HD. Viewers will be able to see Darche being used in some of Australia's most iconic destinations and harshest touring conditions".
For more information on Darche, check out their website here https://darche.com.au
Otherwise, stay tuned for the next series of Pat Callinan's 4X4 Adventures airing on Network Ten and One HD.