Back in season 13, Pat took us on an adventure through North Coast NSW and showed us that this region has plenty to offer 4WD enthusiasts. Boasting plenty of nature and stunning views, the beach driving and 4WD tracks are second to none. According to Pat, "It's gonna make you wanna jump into your 4WD, throw it in low and get into it".
So without further ado, from the beach to the bush, here are some top adventures not to be missed in North Coast NSW.
Drive on the sand between Pebbly Beach and Sandon Beach
Starting north of Coffs Harbour, take the dry and dusty Bacoongere Way track into Yuraygir National Park. From here, you can make your way to the coast but as you get closer, you'll need to drop your tyre pressure prior to hitting the soft stuff.
Before arriving at beautiful Pebbly Beach, a tidal creek crossing at Station Creek is required. You can stay at the Pebbly Beach Campsite if you've pre-booked but If not, carry on and enjoy the sandy stretches between Pebbly and Sandon Beach. Don't forget to visit the sleepy fishing community of Sandon. With the river on one side and the Pacific Ocean on the other, life here is pretty sweet.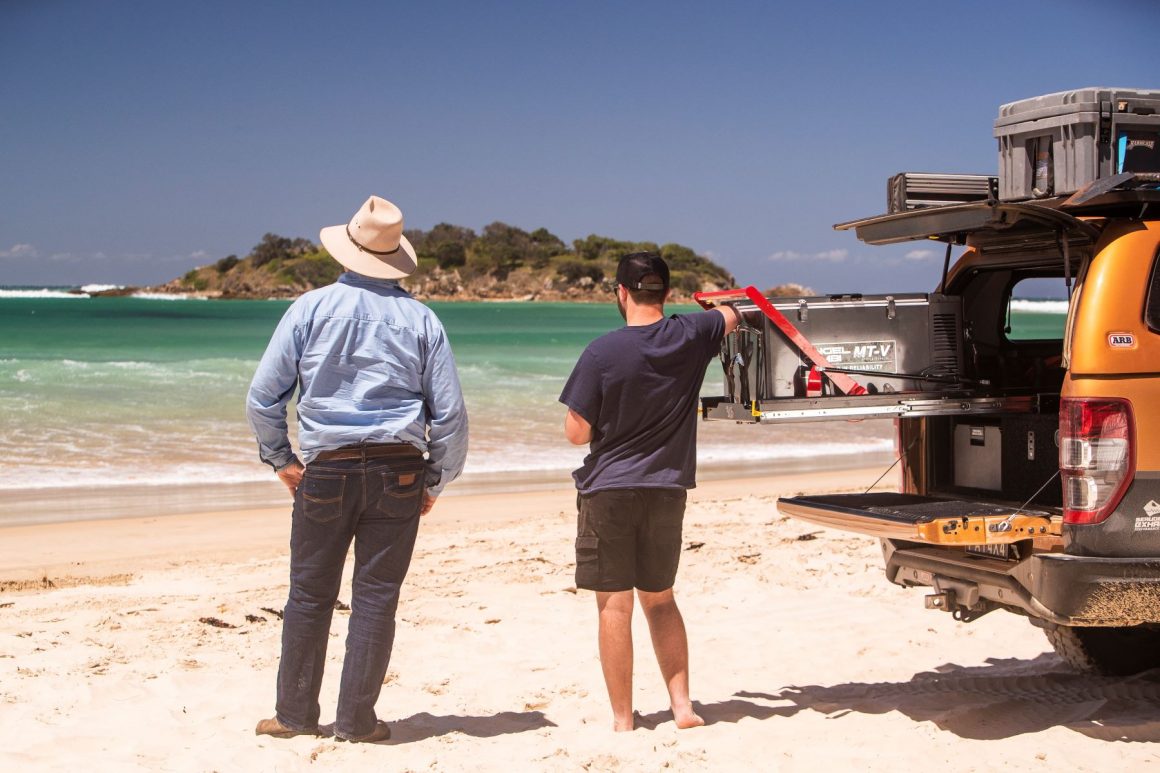 Visit Sanctus Brewing Company in Maclean
Sanctus Brewing Company is a craft brewery in the Northern Rivers region of NSW. The unique beers and handcrafted spirits are infused with the region's produce. Even the grain and yeast used in production are grown in NSW.
Book a brewery tour, book a table for a meal or just pick up some cold ones for the road. Don't crack them while you're driving of course though!
Camp at The Gorge and hike into waterfalls
Northwest of Grafton, head to The Gorge for a campsite you'll remember for years to come. With views of a sweeping valley carved by the Clarence River, here you can swim, kayak, fish, hike or relax. A working cattle farm wraps around the gorge and if you're up for a walk, you'll find yourself at a series of three waterfalls. Kayaks are great fun here with Pat describing the rapids that upended him as the river's equivalent of a 4WD track.
Camping here is $25 per car per night and bookings are essential. A shower and toilet block are available and all campsites are pet friendly.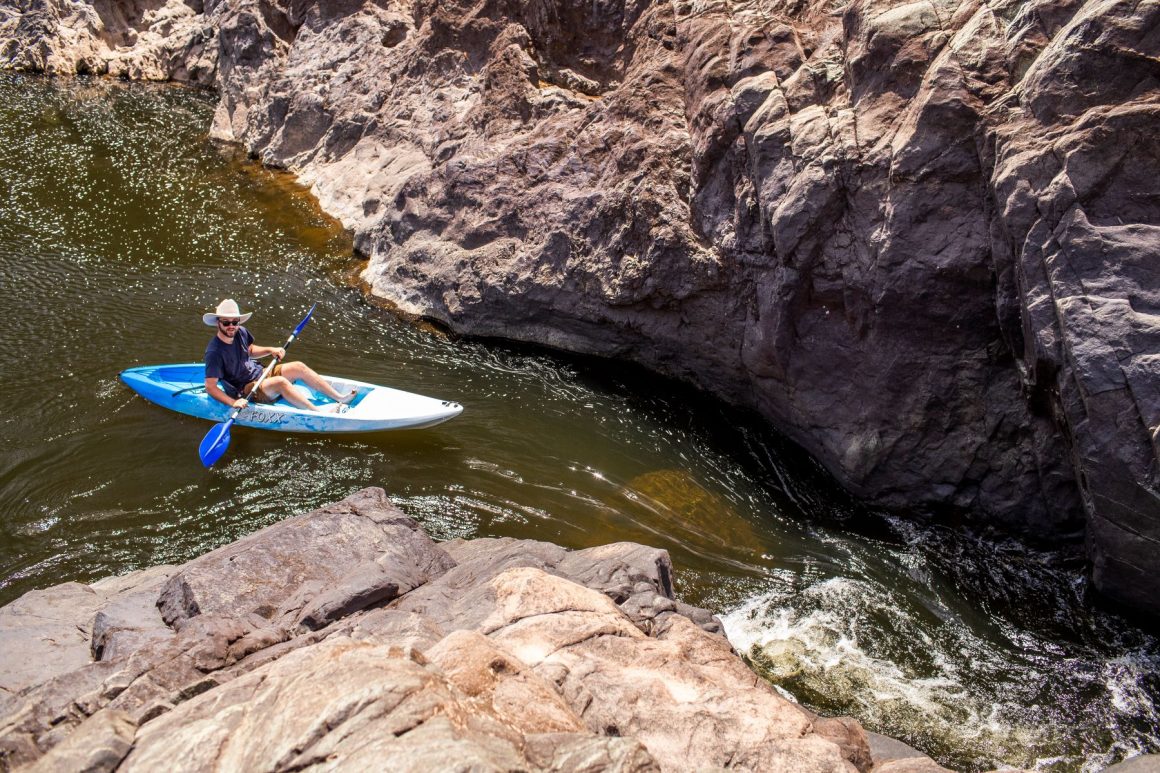 Tour Old Glen Innes Rd
Old Glen Innes Rd is not a hard drive but it offers great riverside camping, a ghost town, and some fascinating history. As you're driving along, don't be afraid to explore some of the off-shoot roads. Why? Because this is where you find the cracking camping spots alongside the Boyd River and some sneaky 4WD action where you can expect some river crossings and steep hills and descents.
Don't miss the historic town of Dalmorton or the Convict Tunnel. You can drive right through it as it was built (by hand) high enough to fit a stagecoach. Find the tunnel around 10 kilometres further on from Dalmorton.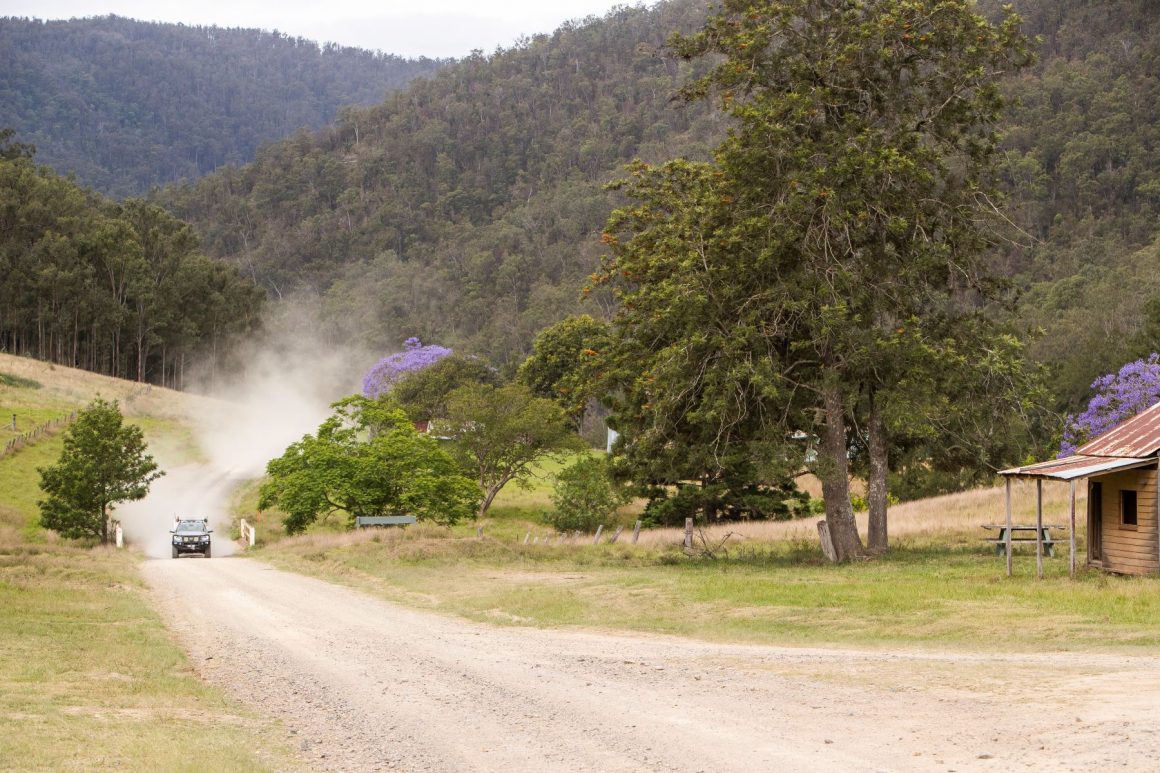 Take the Narrow Pass Fire Trial up to Tommy's Lookout
The steep Narrow Pass Fire Trial will take you up to one of the highest peaks in the area, Tommy's Lookout. The road up is a bit of a rollercoaster full of erosion ditches but once you reach the top, there are fantastic views from the lookout over the depths of the Mann River Gorge below.
To learn more about this stunning region, check out the 'Coffs Coast' episode of Pat Callinan's 4×4 Adventures back in Season 13.