Way back in season nine, we watched on in jealousy as Pat explored Dirk Hartog Island off the stunning coast of Western Australia. The journey began with a ferry ride from Blackies Beach to the southern tip of the Island, where he then headed to Surf Point and on to Dirk Hartog Eco Lodge. At the lodge, he managed to not only spear a coral trout but also cook it up in spectacular fashion. After a full belly and a good night's sleep, it was on to explore the rest of Dirk Hartog all the way up to Cape Inscription.
Pat gave us plenty of reasons to want to visit Dirk Hartog Island and we're going to share five of the best with you.
#1 – The water is warm enough to swim in … even in winter
Thanks to something called the Leeuwin Current, the ocean waters surrounding Dirk Hartog Island are warm enough to swim in all year round. Yep, even in winter. The Leeuwin Current is a warm ocean current that flows southwards near the western coast of Australia.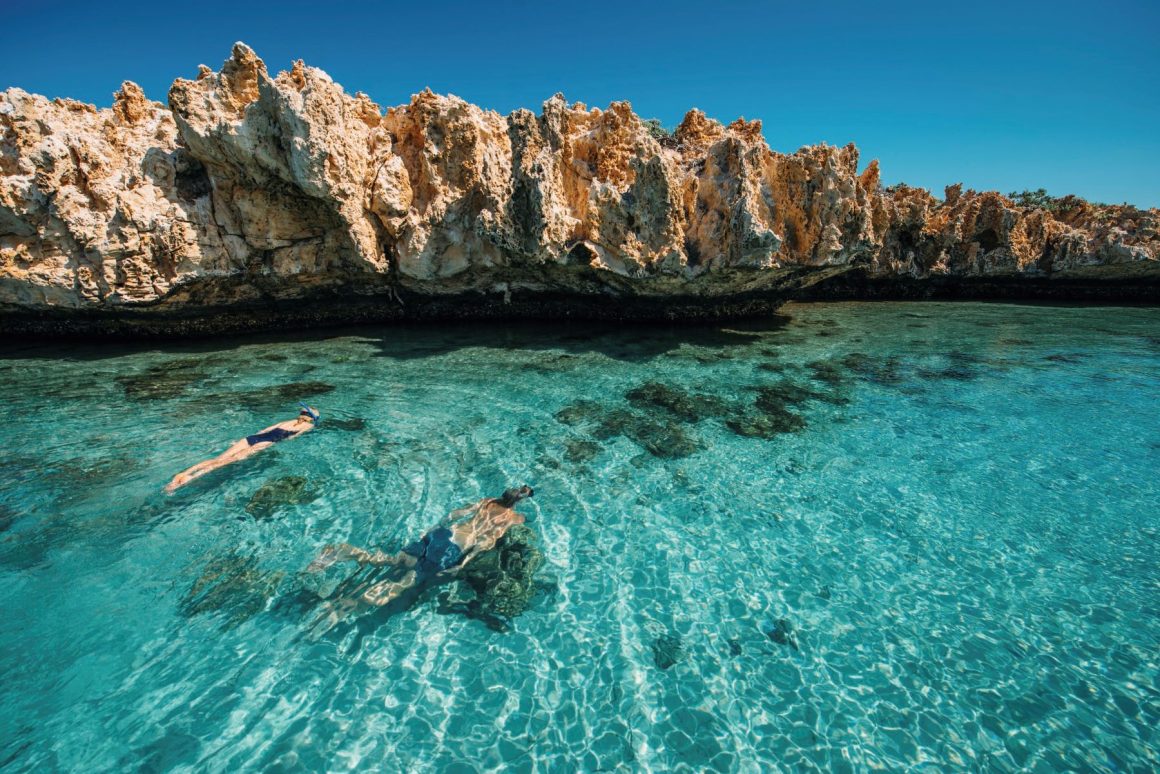 #2 – There are over 250 kilometres of off-road tracks
There are over 250 kilometres of off-road tracks on Dirk Hartog Island that provide access to all the best beaches, bays and headlands. Not to mention some of the best campsites in all of Australia!
Tracks are mostly sand with some corrugations and even a few rocky sections. There are several runs straight up the beach so you'll need to be mindful of the tide as well.
The Hartog Explorer is the island's 4WD ferry and it only transports one 4WD and its trailer per trip with a limit of only eight vehicles allowed on the island at any one time. So not only is Dirk Hartog Island a coastal 4WDers dream, it's nearly guaranteed to be uncrowded. Bookings are essential.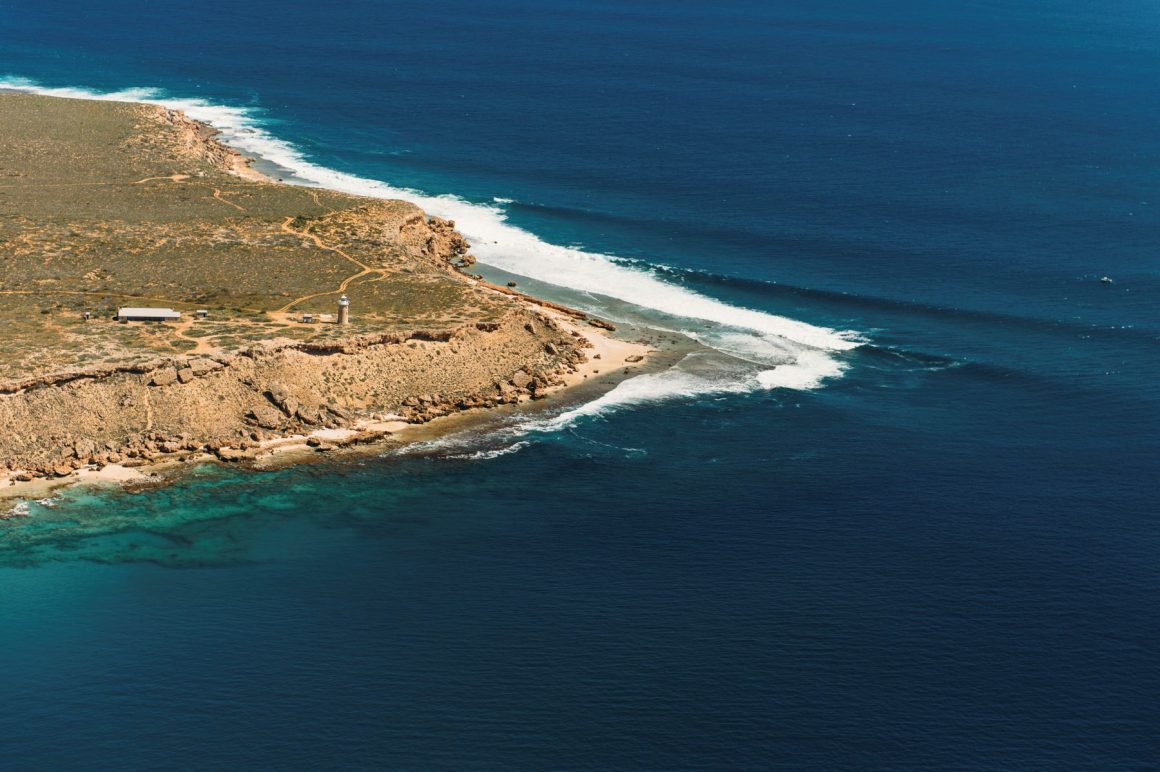 #3 – Dirk Hartog Island is teeming with wildlife
The island is teeming with wildlife both above and beneath the water, resulting in some pretty epic snorkelling. The well-known Shark Bay lives up to its name and there are also around 10,000 resident dugongs here. It's actually the world's second-largest population!
Loggerhead Turtles can be spotted nesting from December to February and hatchlings emerge around February to April. Spot schools of Nervous Sharks swimming the waters of Surf Point from July to October and Humpback Whales can be spotted from Cape Inscription and Turtle Bay from July to November.
Above the water, Ospreys and Sea Eagles can be spotted all year round.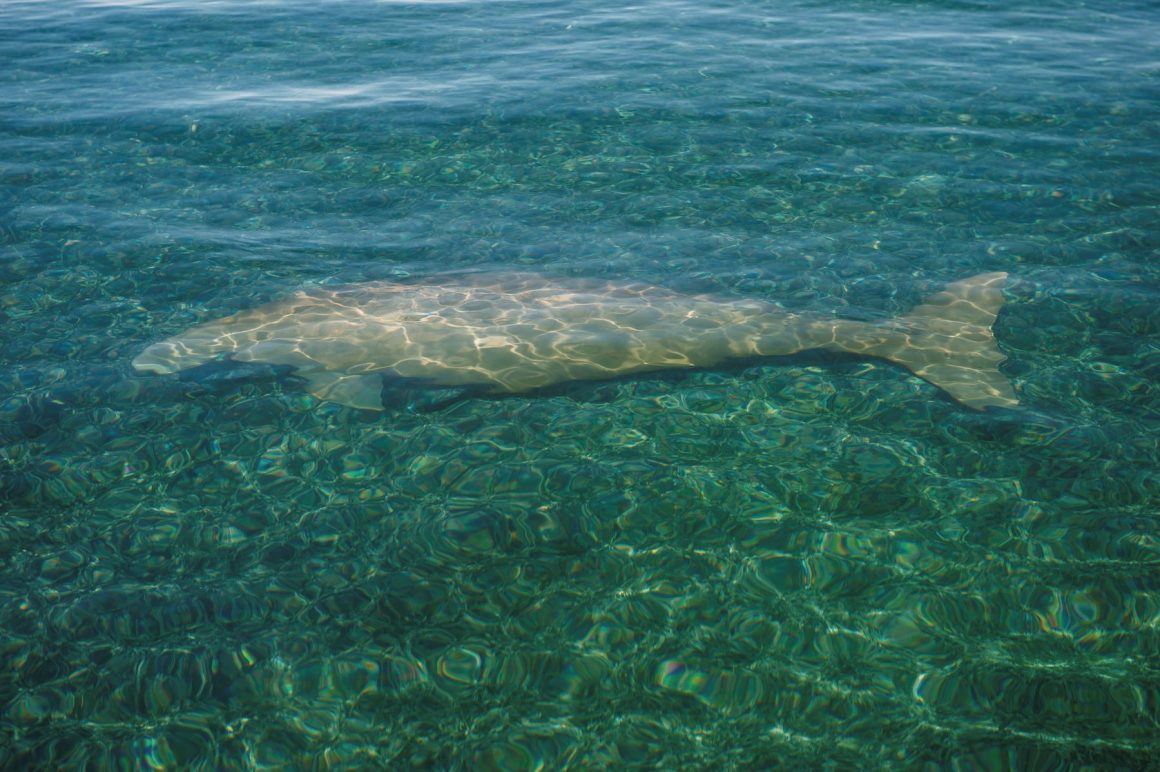 #4 – There are no less than nine National Park campgrounds to choose from
Despite only allowing eight vehicles on the island at any one time, there are no less than nine National Park campgrounds to choose from. Some of the campsites are single campsites only so for a spot of solitude, head to Quoin Head Camp Site, Turtle Bay or Louisa Bay Camp Sites. Those who came here for the fishing will want to head to Urchin Point, Withnell Point or The Block.
#5 – The island is going backwards in time
The island is going backwards in time to 1616. Well, sort of. A program titled 'The Return to 1616' aims to restore the ecological condition of Western Australia's largest island to that seen by Dirk Hartog when he first landed on the island in 1616. As a result, the majority of feral cats, goats and sheep have been eradicated from the island to make way for the reintroduction of 12 mammal species and one bird species.
If you haven't seen the Dirk Hartog Island episode already, make sure to go back through the archives to season nine and check it out. The island really is something special so it's worth moving it up the ranks of your 4WD bucket list.