In the recent Seven Valleys episode of Season 15, Pat showed us around his own stomping ground. Concentrated around the town of Lithgow, this region has natural wonders, amazing 4WD tracks and 5-million star campsites.
Seven Valleys is so much more than the Lithgow Valley. There's Wolgan, Kanimbla, Capertee, Megalong, Hartley and the Tarana Valley. The hardest part is choosing which to visit first.
Don't miss these amazing tracks and campsites in the Seven Valleys region.
5-million star campsites in the Seven Valleys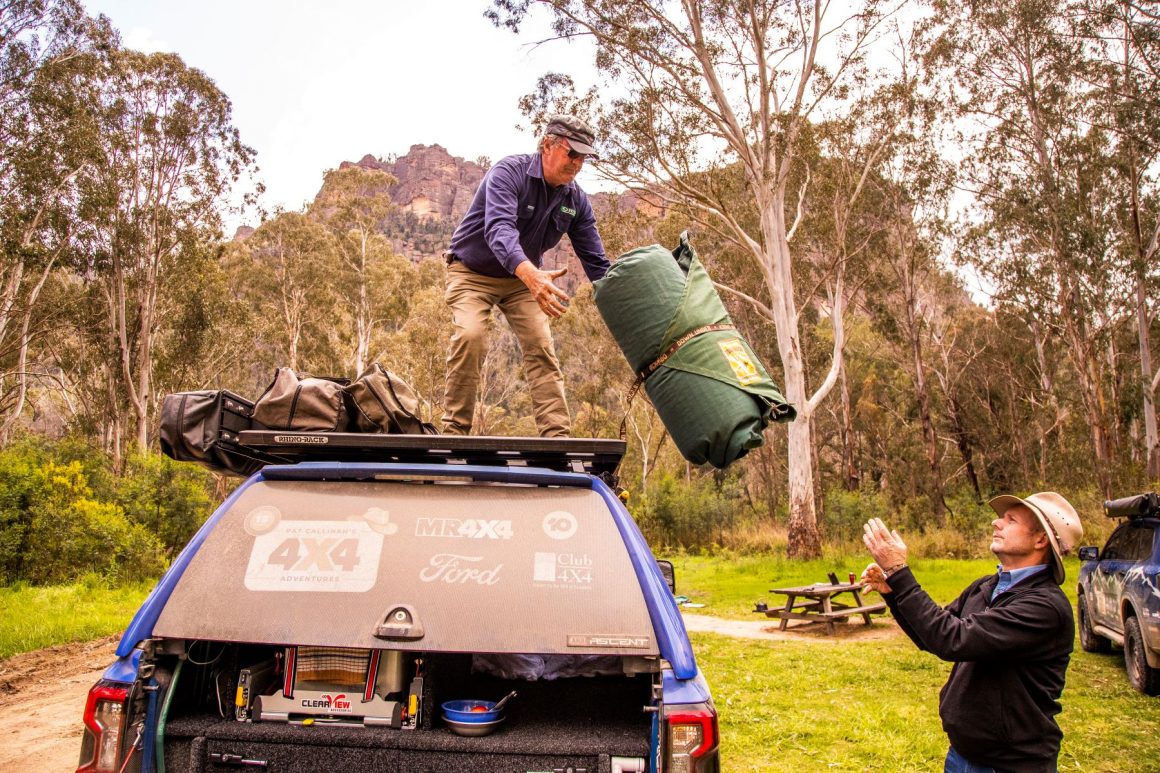 Newnes Campground in the Wolgan Valley
With dramatic sandstone cliffs and eucalypt trees as your backdrop, Newnes Campground is located in World Heritage Wollemi National Park. This flat, grassy campground by the Wolgan River is particularly stunning.
Explore the tracks, tunnels and ovens of the historical shale oil ruins nearby or visit the Glow Worm tunnel just a short drive away, the latter being popular with those adventuring with kids. Cool off in the river after a day of off-road fun.
There are 80 campsites available suitable for camper trailers and tents. Toilets and BBQs are available here. Although there is no camping fee, a $6 booking fee to NSW National Parks is payable when securing your site. However, you will need to book early for a spot in the school holidays to avoid disappointment. 
*Unfortunately, Newnes Campground is currently inaccessible due to a landslide, and will be for quite some time. Make sure to always check local alerts before booking.*
Woolshed Flat Camp Ground in Turon National Park
This camping spot is a 4WD lover's dream with river crossings before you even arrive, fishing and swimming. Located in a tranquil spot on the edge of the beautiful Turon River, Woolshed Flat Camp Ground is a top base camp to explore the surrounding off-road tracks.
Suitable for self-sufficient campers with either a tent or off-road camper, there are 20 campsites here with a spattering of picnic tables. Bookings are also required with a $6 booking fee.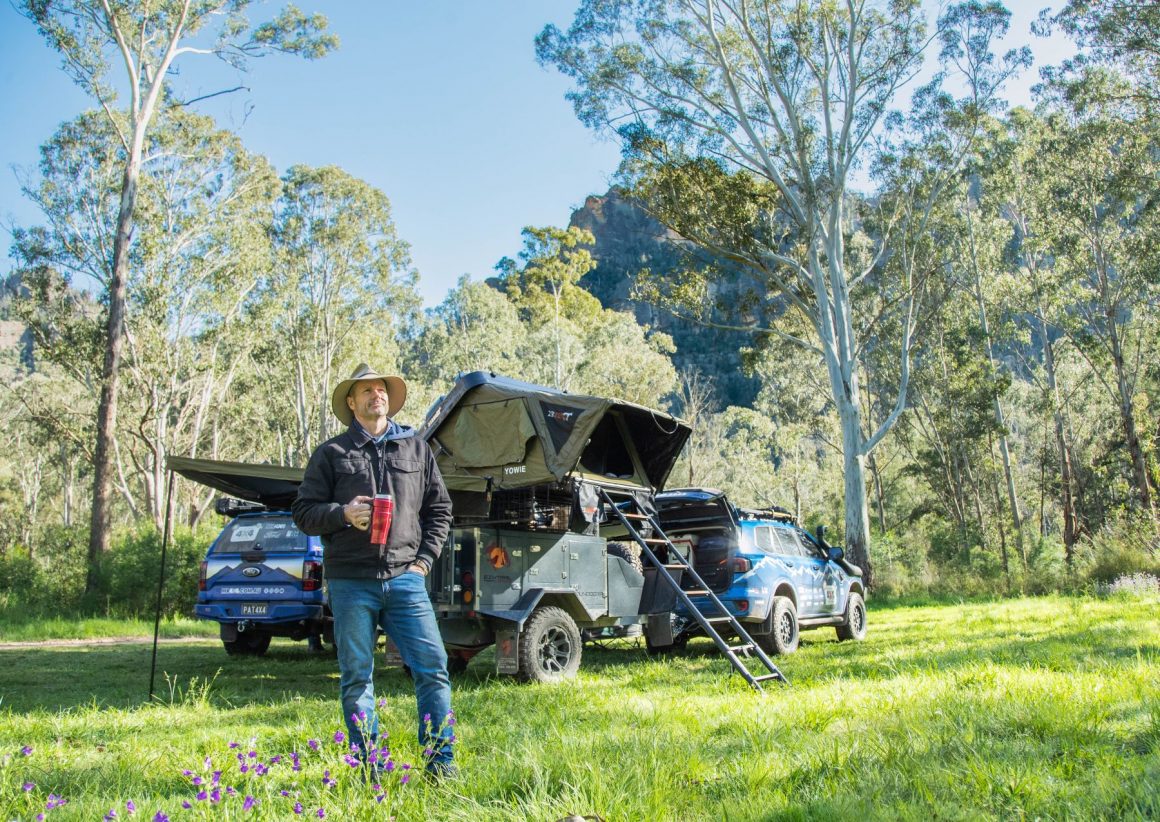 Capertee Camping Ground in Capertee National Park
Capertee Camping Ground is a great camping spot when the Capertee River is running. When that happens, you can enjoy a paddle or simply just walk along the banks as the black cockatoos screech overhead. Check out the nearby Capertee Homestead and Capertee Woolshed ruins while you're there.
Toilets and picnic tables are available and bookings must be made on the NSW National Park website.
Stellar tracks to tick off your Seven Valleys 4WD bucket list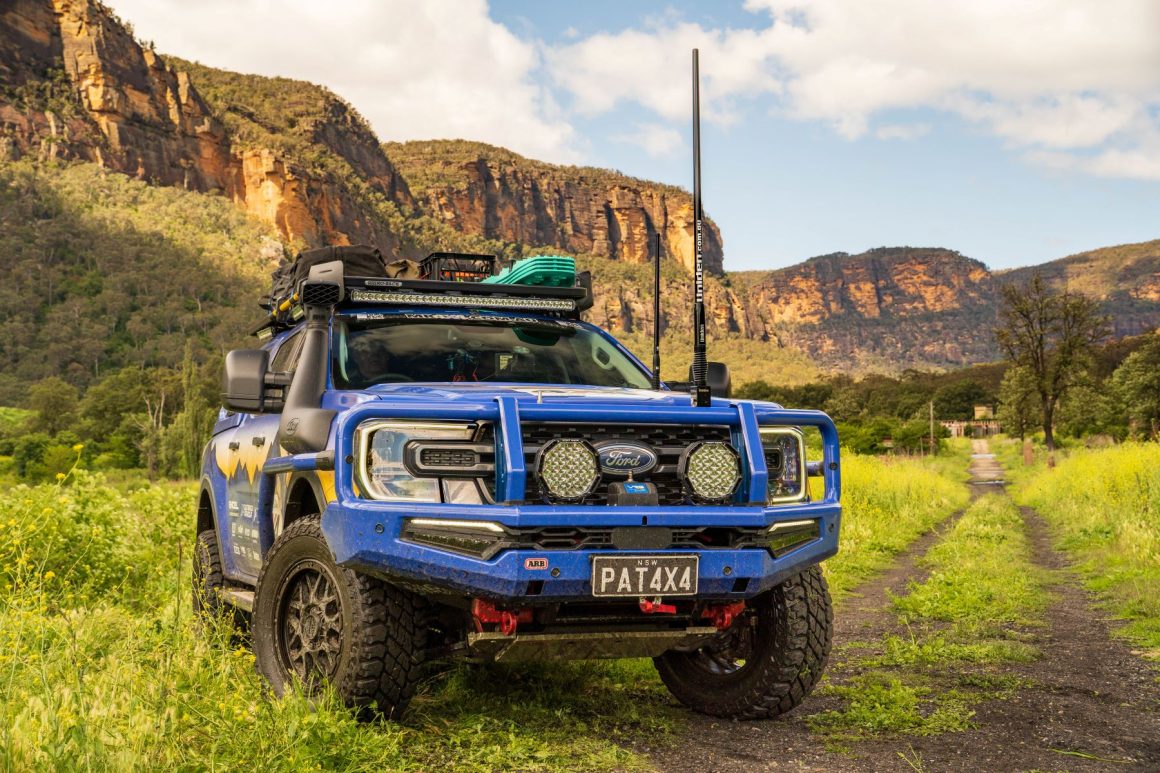 Daylight Creek Road
Daylight Creek road runs along a creek before climbing a ridge that boasts, in Pat's words, "gorgeous views". The track has a nice rocky base, so even after a bit of wet, it's still a good drive. Tune into the Seven Valleys episode of Season 15 to see Pat get bogged in a frog hole on this track!
Pinnacle Trail
When Pat drove the Pinnacle Trail it was fairly muddy after the recent rain. However, it would normally be a track suitable for beginners providing they have a bit of common sense. Those looking for challenges will have no problems finding some on the side trails. Expect creek crossings, small rock climbs and a few bog holes.
Angus Place Trail
This track is a bit technical and will take you through some exceptionally pretty country. Most people drive right on past this one as the popular Blackfellows Hand Trail is only a few kilometres down the road. It's worth a go though as Angus Place Trail is a cracker with some stellar views from the clifftop.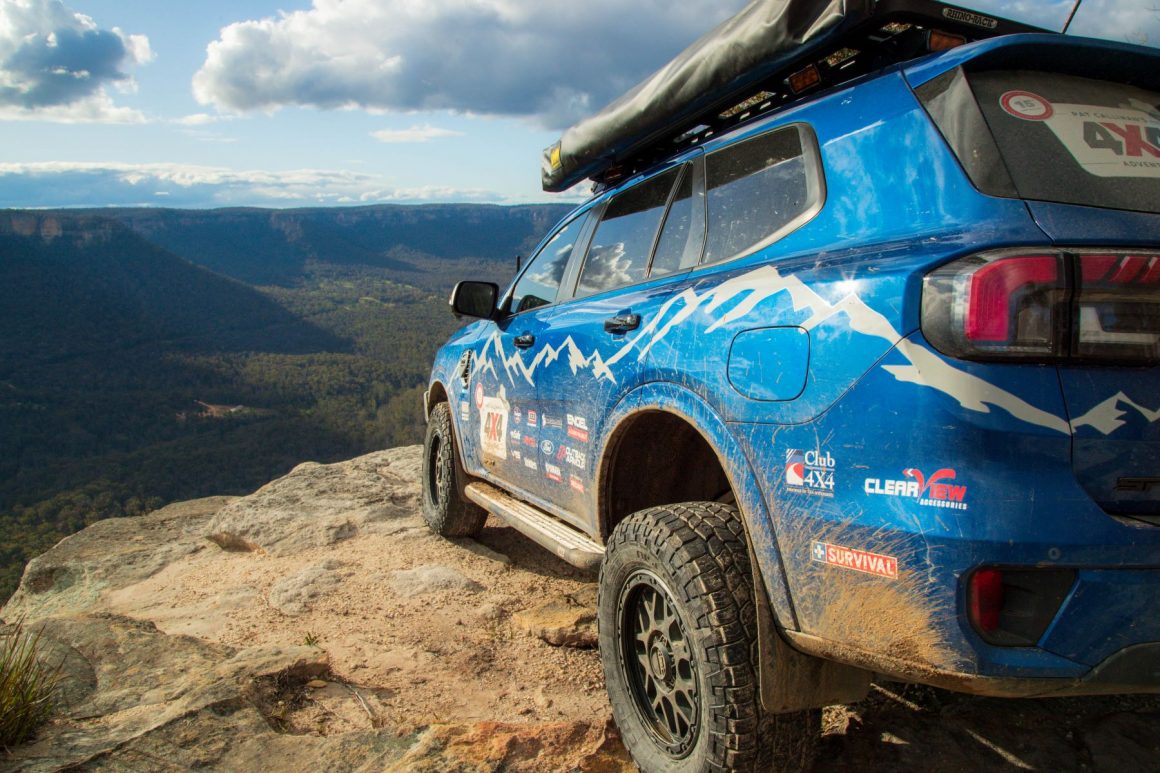 Sunny Side Ridge Road
Sunny Side Ridge Road is a great track but don't expect to get through it fast. It's a bumpy, slow old ride but the view at the end is absolutely worth it. This track is fine for beginners provided they take the right line through the bog holes.
Marrangaroo East Trail
Pat says this track was last graded when his Nokia 6110 was in action so with this in mind, expect challenging mud holes and a lot of bumps and humps. It's worth the effort though as this track will take you through to The Lost City West, a landscape with a series of unusual pagoda-type structures that resemble old decaying ruins.
To see these tracks in action, make sure to head on over to the Mr4x4 app to watch the Seven Valleys episode in season 15. You'll also learn a few tips on winch recovery and how to clear the track of a fallen tree using your winch.