There's nothing worse than slightly warm beer and bacon that smells like it could go either way on a camping trip. Worse yet, the results of eating bacon that actually did go the wrong way. Whether it's because you misjudged how long the ice would last in your esky, or the solar didn't cut it to power the fridge, either way, your trip is now going downhill fast.
Luckily, all of this is avoidable because powering a fridge in your 4×4 has never been easier. So if you're still pulling warm beers out of an esky on your off-road adventures, it's time we had a chat!
Here's how to power a 12v portable fridge in your 4×4 the easy way.
Let's keep it simple
Yep, you can go all out with inverters and battery management systems with high-tech displays but if all you really need to do is power your camping fridge for a long weekend and charge your devices, let's stick to keeping it simple.
Of course, you could just plug your portable camping fridge straight into the vehicle via the 12v cigarette lighter sock … but we don't recommend you do this. The reason is simple. While the car is running and generating power it's all fine and dandy, but as soon as the car is turned off, it will begin draining your starter battery. So when you wake up the next morning, you'll be left with a car that won't start and beer that is fast going warm.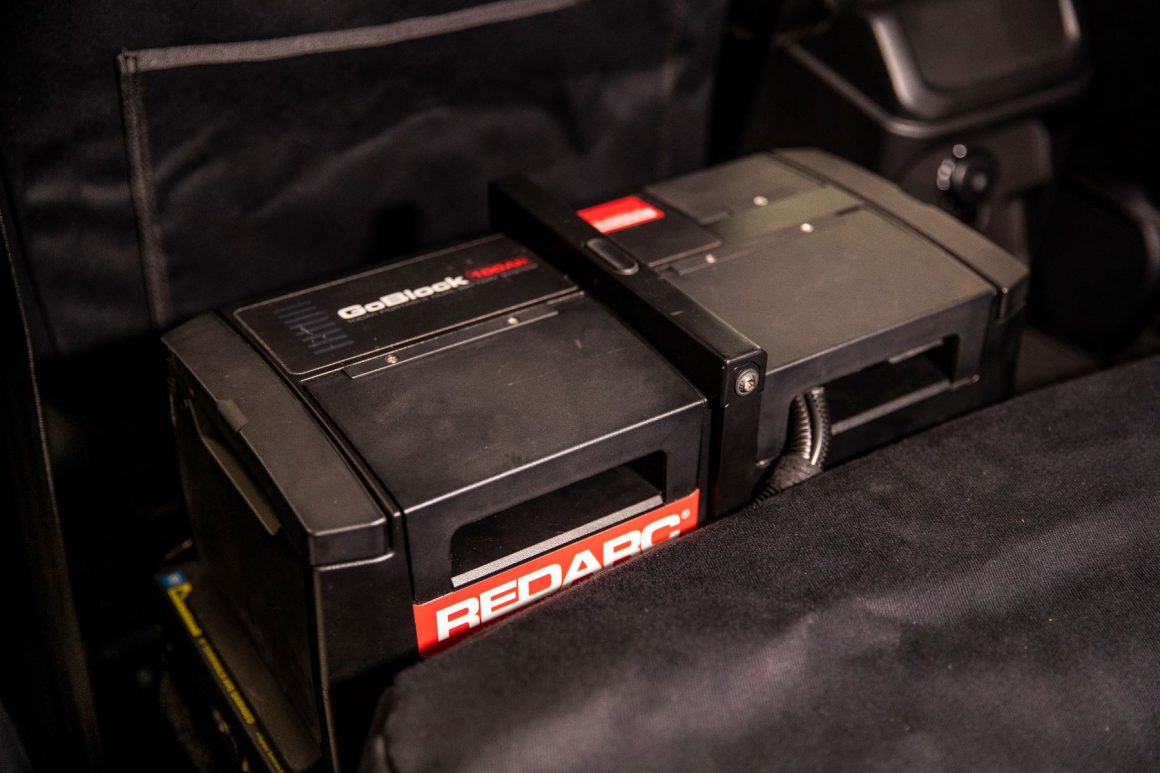 Here's a more reliable solution
Your fridge will need its own power source so that your vehicle's starter battery can focus on doing the job it's supposed to do. The good news is, this has never been easier to set up.
The Redarc GoBlock is a standout solution for us. Not only will it provide power, but it's portable enough to go off the grid with you. It saves you from installing a full dual battery system and allows those who are tight on space to be able to take all the essentials along. In fact, it's no bigger than a carton of beer.
Pat is using the GoBlock this season in his Next Gen Ford Everest Sport. With a lithium battery, multiple charging options and monitoring capabilities, it's a really handy piece of gear to have. You simply plug your 12v fridge straight into it as well as any other accessories and you're good to go!
Charge up your GoBlock before you leave home for weekend use or you can pair it with the GoBlock Powerdock for more charging versatility on the go.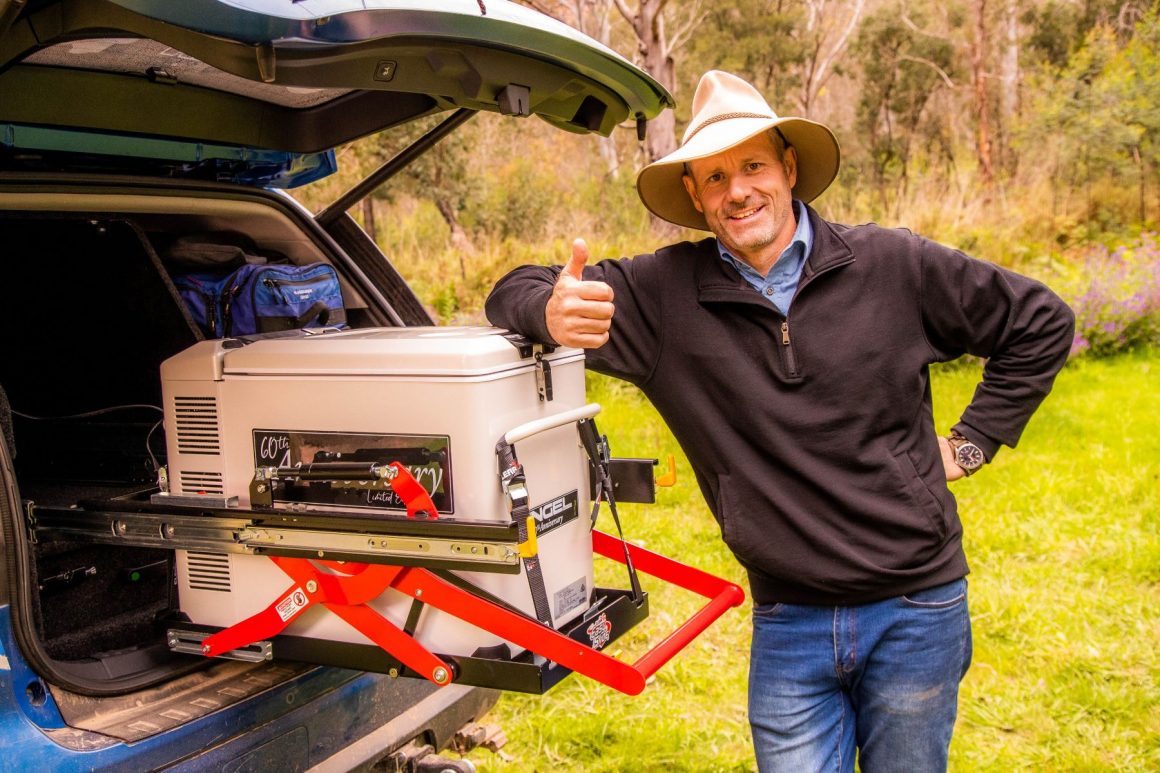 What you can do with the Powerdock
The GoBlock sits in the Powerdock which is installed semi-permanently in your vehicle. This means you don't have to tie anything down as the Powerdock secures the GoBlock for safe travel. You simply free the GoBlock using a quick release if you wish to move it around the campsite.
Using the Powerdock allows for some extra cool charging features, but more about that a little further down. The GoBlock also has a lockable anti-theft feature so no one is doing a snatch-and-run on your battery without considerable effort.
How do I charge the GoBlock?
The GoBlock itself can be charged by AC charger (your standard house plug) before you leave but charging on the go is just as easy via your alternator when driving or by connecting portable solar panels.
One of the best things about using the Powerdock is that it allows you to provide a rapid charge direct to the GoBlock and makes use of Green Power Priority charging. What this does is provides simultaneous vehicle and solar charging that will utilise all available solar power before supplementing with power from the vehicle.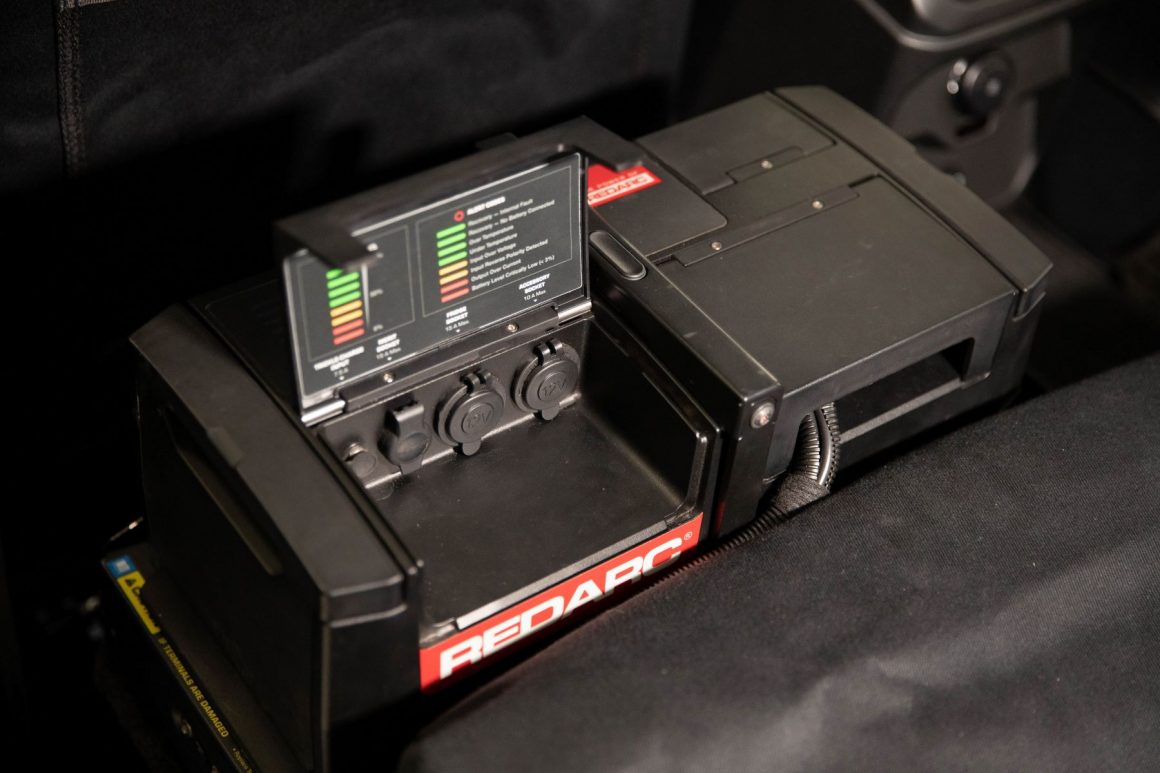 Monitoring your power
Connect your GoBlock via Bluetooth to RedVision, Redarc's smartphone app that will allow the user to access the battery state of charge, input source information and system diagnostics. This same connection also allows over-the-air software updates for the GoBlock and is actually the first product in the range to do this.
Dual Sensing Smart Start Battery Isolator
Pat is also running Redarc's Dual Sensing Smart Start Battery Isolator in the Next Gen Everest. It's a clever little device used in dual battery systems that protects the start battery from excessive discharge. It works by isolating the start and auxiliary batteries in a system where your auxiliary battery (your GoBlock) is also being charged by an external source such as solar panels or an external AC battery charger.
In addition, it also allows the start battery to be charged by the external source once the auxiliary battery reaches 13.2v, therefore, working as a useful top-up to your start battery as well.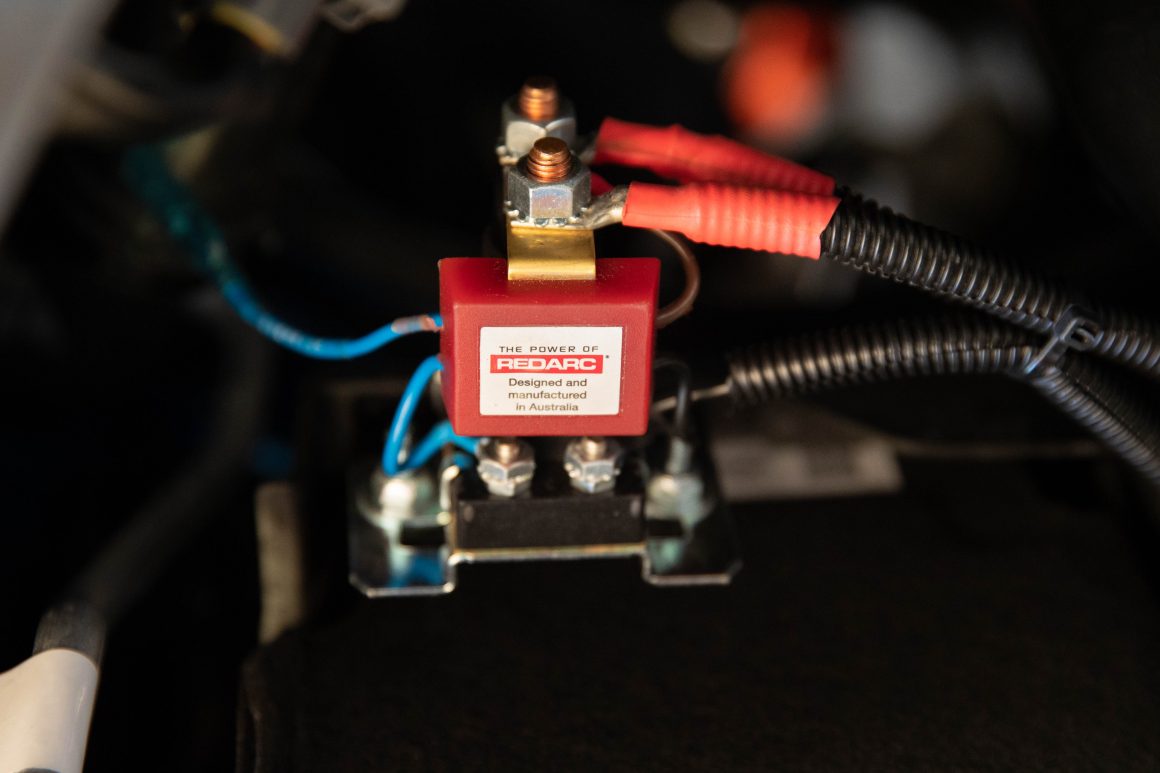 What about solar?
If you plan on running your fridge for longer than a weekend or are using the GoBlock to power multiple accessories, you'll probably want to grab yourself some portable solar panels or a solar blanket.
Combining solar with charging from your alternator when driving is usually enough to keep a 12V portable fridge going on a permanent basis, meaning you can be off-grid for weeks on end.
You can see a similar set-up in action in Pat's Next Gen Ford Everest Beach Build episode on the Mr4x4 app. However, if your power needs are great or you want to go off-grid for longer, make sure to also watch the Ford Ranger Outback Tourer episode as well.