Back in season 13 in the 'Coffs Coast' episode, Pat introduced us to one of the best campsites in NSW we've ever seen, The Clarence Gorge. And guess what? This campsite has its own waterfall!
The gorge and the large farm that wraps around it is owned by Belinda Falkiner and her family. She and her partner Buck came here to go fishing some years ago and found themselves well and truly hooked. So when the opportunity arose to purchase the farm, they reeled it in and in 2019, were very fortunate to acquire such an amazing part of Australia.
In excess of 8000 acres, this working cattle farm has around 10 kilometres of stunning river frontage to the beautiful Clarence River, boasting waterfalls, rapids, rockpools and an abundance of fish.

Here's what you can do at The Clarence Gorge
Swimming, fishing and kayaking are popular activities here. The river has a small set of rapids that Pat and Bill tackled. The river's equivalent of a 4WD track, they made it through but not before Pat was upended in the kayak.
It's not all rapids though. Kayak up the river among the massive basalt rocks and boulders reflecting on the water as you make your way to the waterfall. It's hard to believe this secret spot exists and luckily for us, Belinda and her family have opened their property up for private camping so you can experience it too.
Enjoy bushwalking and exploring, catch and release fishing, turtle spotting or just take in the amazing scenery with waterfalls, wildlife and birds.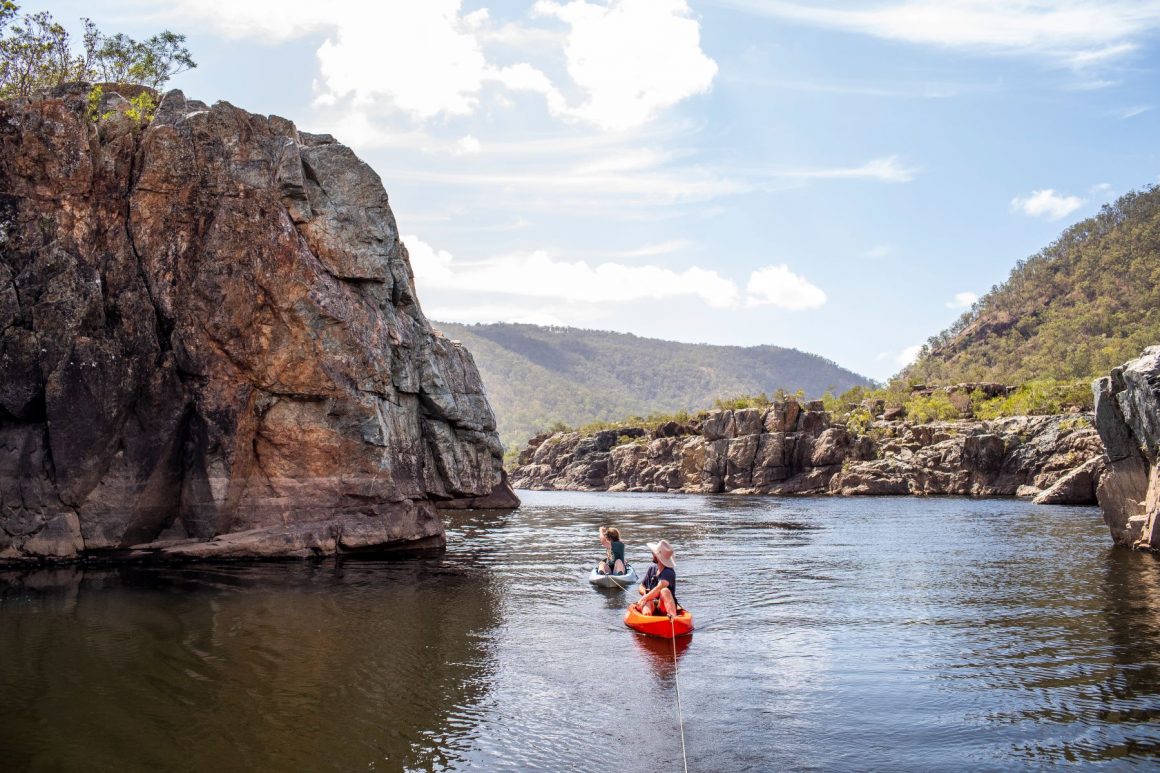 Staying at The Clarence Gorge
There are a number of camping sites available on the property with various views of the river and mountains. All of the campsites are pet friendly. Facilities are available with both a shower and toilet block and various drop loos. Both ice and wood are available for purchase.
The Shack is also available to hire, a solid two-bedroom brick house with open-plan living. Here you have the benefit of a kitchen, bathroom, laundry, combustion heater and outdoor gas BBQ. Linen is not provided so you'll need to bring your own pillows, sheets and blankets etc.
How to book your stay at The Clarence Gorge
Phone: (02) 6647 2173
Email: belinda@theclarencegorge.com.au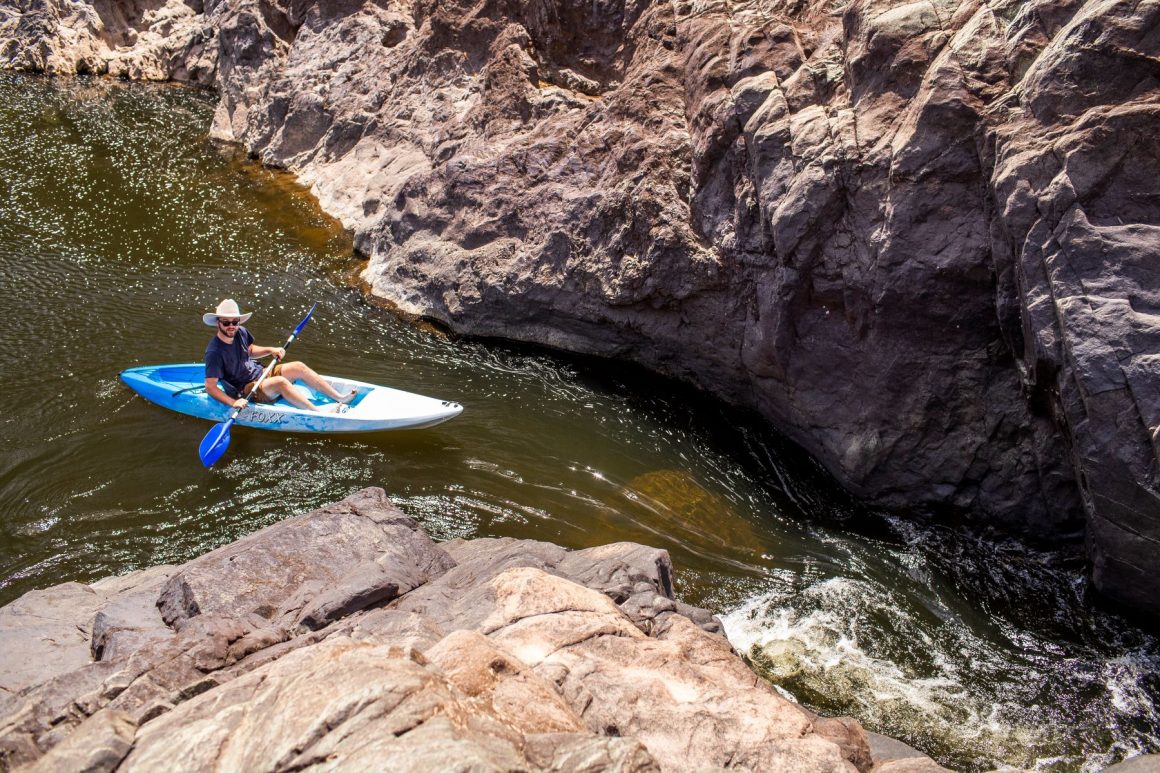 Want to visit just for the day?
You can do that here too. A day visit permit gives you access to the facilities at the farm. So pack a picnic and enjoy a hike up to The Gorge to experience the many waterfalls and changing colours of the rocks along the way. However, please phone ahead to schedule your day visit.
If you like the sound of The Clarence Gorge, make sure to add it to your camping bucket list. After all, discovering these kinds of amazing places is what taking a 4WD adventure is all about.