Easter is less than two weeks away, and if you've still not made up your mind on what you and the family are doing, chances are this is it. Naomi and Stephen Schmidt of Eldee Station are holding the ARB Eldee Family Easter Festival, proudly presented by ARB, Unsealed4X4 and Club 4X4 from 30th of March through to the 1st of April.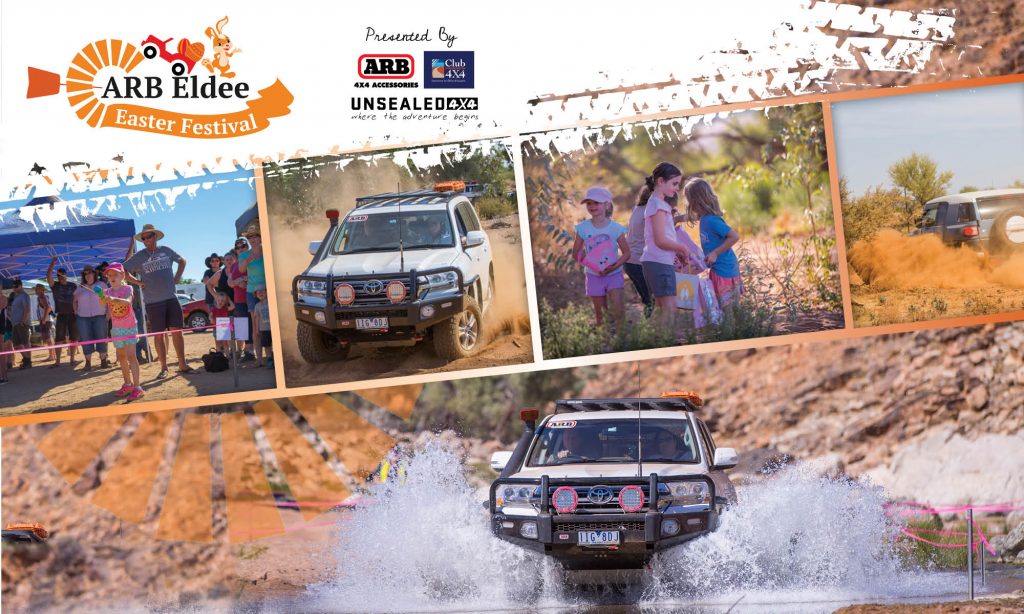 Eldee Station's 2018 ARB Easter Festival is going to be absolutely massive again this year! Held across three massive days, there will be something to do for everyone. Activities planned for the event include 4X4 challenges, station tours, a show & shine, trivia by the campfire, Easter egg hunts, plus heaps more.
Live entertainment will be provided by Australia's very own Don Costa over Sunday night, as well as all meals available over the Easter Long Weekend if you feel like a break from cooking! As well as the 4X4 challenges, you're also most welcome to come along to the challenge areas and spectate and cheer on your favourite vehicle.
You'll have the opportunity to meet with the sponsors and the team behind the ARB brand that bring you all the 4X4 products and accessories helping you prepare for the ultimate trips in your 4X4.
Make sure you head over to Eldee Station's page here to book now, and have a look at the activities they have set up for the full event!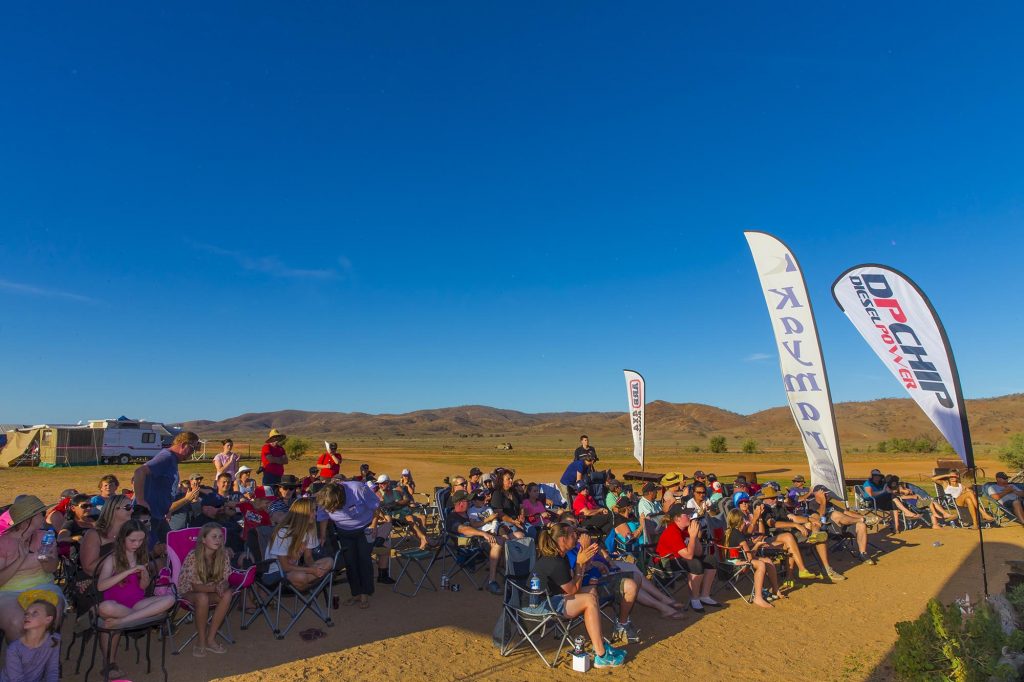 Friday
2.00pm – 6.00pm Bouncy Castle for kids
2.00pm – 3.00pm Colouring in competition for kids
3.00pm – 5.00pm Friday afternoon Driver Registration and scrutineering and activities for the kids
5.00pm – 6.30pm Show and Shine and group photos
7.00pm – 8.00pm Meet the Sponsors Happy Hour. Complimentary sweet and savoury platters and drinks are available for purchase from the bar in the licensed restaurant.  Please note that the decking and Bar is a licensed area
8.00pm – Open Fire by the restaurant. Adult supervision is required at all time for the children around the fire outside the Eldee Restaurant (weather permitting)
Saturday
7.00am – 8.00am Breakfast menu and takeaways available packages plus scrutineering for late arrivals
8.00am – 9.00am Map reading workshop
9.00am – 9.30am Drivers Briefing
10.30am – First challenge starts – 6 stages before lunch
12.30pm – 2.00pm Lunch – Lunch menu available and takeaway from Eldee Restaurant
1.30pm – 3.30pm 4 stages after lunch
5.00pm – Complimentary Sunset tag along tour and BBQ Diner
7.00pm – Dinner menu available and takeaway
7.00pm – Fire and big screen photos from the first days activities
Sunday
7.00am – Breakfast available for those who purchase meal packages
8.45am – Drivers Briefing
8.00am – Challenges start for Sunday morning with the Easter egg hunt for children
12.30pm – 1.30pm Lunch – Sausage sizzle to be purchased from local community organisation
1.30pm – 3.30pm Remote Control Car for the kids
4.00pm – Presentation for the event
5.00pm – Rotary/Ronald Mcdonald House Charity BBQ
6.00pm – Trivia in the Woolshed and Trivia winners announced
7.30pm – 10.30pm Live entertainment by Don Costa all set up at the Eldee Station Woolshed