It's the question that a lot of mums and dads ask when they lob the kids bikes on to the caravan or camper trailer for a weekend away; where do I get those mini number plates from, and what is legal?
Our mates over at Yakima have put together a great little article, that you'll find here,  that gives you all the information that you'll ever need.
When you'll need the replacement plates, is whenever you've got a bike (or anything for that matter), that obscures your main rear number plate in any way. The replacement plates need to be able to be seen from 20 metres away and clean from dirt.
Unfortunately, DIY and the old 'cardboard and texta plate' are considered illegal, and can land you in trouble with the local coppers. Chances are you'll receive a fine and possible loss of demerit points if they catch you with a home-made set – so it's certainly better to be safe then sorry.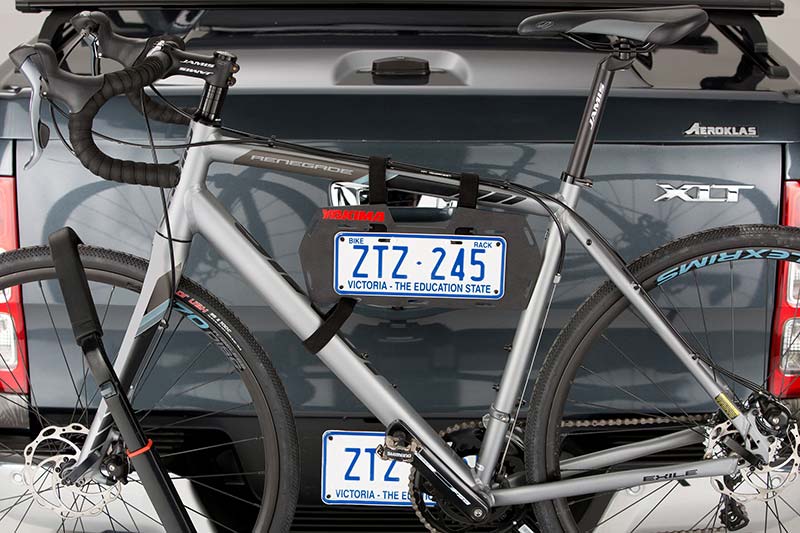 The write up from Yakima runs through where you can purchase legal plates from, what they'll cost you, how to order them, and roughly how long they take to show up.
So make sure you head over to their site here, and have a look at how you can get your hands on a set of legal, mini number plates.