Ford has just announced their Ranger XLT will now be available in Cab Chassis configuration taking a direct shot at the new HiLux SR5 Cab Chassis model
Following on from the announcement by Toyota recently that the new HiLux SR5 Dual-Cab ute will be available to prospective purchasers in Cab Chassis configuration, Ford has just confirmed that their high-grade XLT will be available to be purchased in a Cab Chassis configuration as well.
Ford's new Ranger Cab Chassis model will be available with both their 3.2-litre five-cylinder turbo-diesel engine, with either a six-speed manual, or six-speed automatic transmission, or with their new 2.0-litre four-cylinder bi-turbo engine with a 10-speed auto.
The announcement comes as Ford says the new Double Cab Chassis model will offer customers greater choice and the ability to configure the ute to their specifications. This will allow full canopies, customised trays or service bodies without the need to remove the factory fitted style-side ute backs, and the associated ancilliaries that go along with it (lights, reverse cameras, etc.).
"Customers looking for Ranger's high safety and equipment levels who want to add their own customised canopies or personalised tray set-up can now do so with far more ease," Andrew Birkic, President and CEO, Ford Australia and New Zealand said. " Owners have told us that they want to save time and money with a ready-to-go, high-spec Ranger Cab Chassis that they can purchase straight off the showroom floor, and the 4×4 XLT Double Cab Chassis is here for these customers, be they tradespeople, adventurers or explorers."
As a result of the new Cab Chassis model, the new XLT will retail for $1000 less than their equivalent pick-up counterpart, with the Ranger XLT Double Cab line-up options as:
4×4 XLT Double Cab Chassis 3.2L 6-speed MT $56,240 (new)
4×4 XLT Double Cab Chassis 3.2L 6-speed AT $58,440 (new)
4×4 XLT Double Cab Chassis Bi-Turbo 10-speed AT $59,940 (new)
4×4 XLT Double Pick-up 3.2L 6-speed MT $57,240
4×4 XLT Double Pick-up 3.2L 6-speed AT $59,440
4×4 XLT Double Pick-up Bi-Turbo 10-speed AT $60,940
Options: Prestige paint ($650); Adaptive Cruise ($500); Leather-accented seats ($1500); and 18-inch black alloys ($750)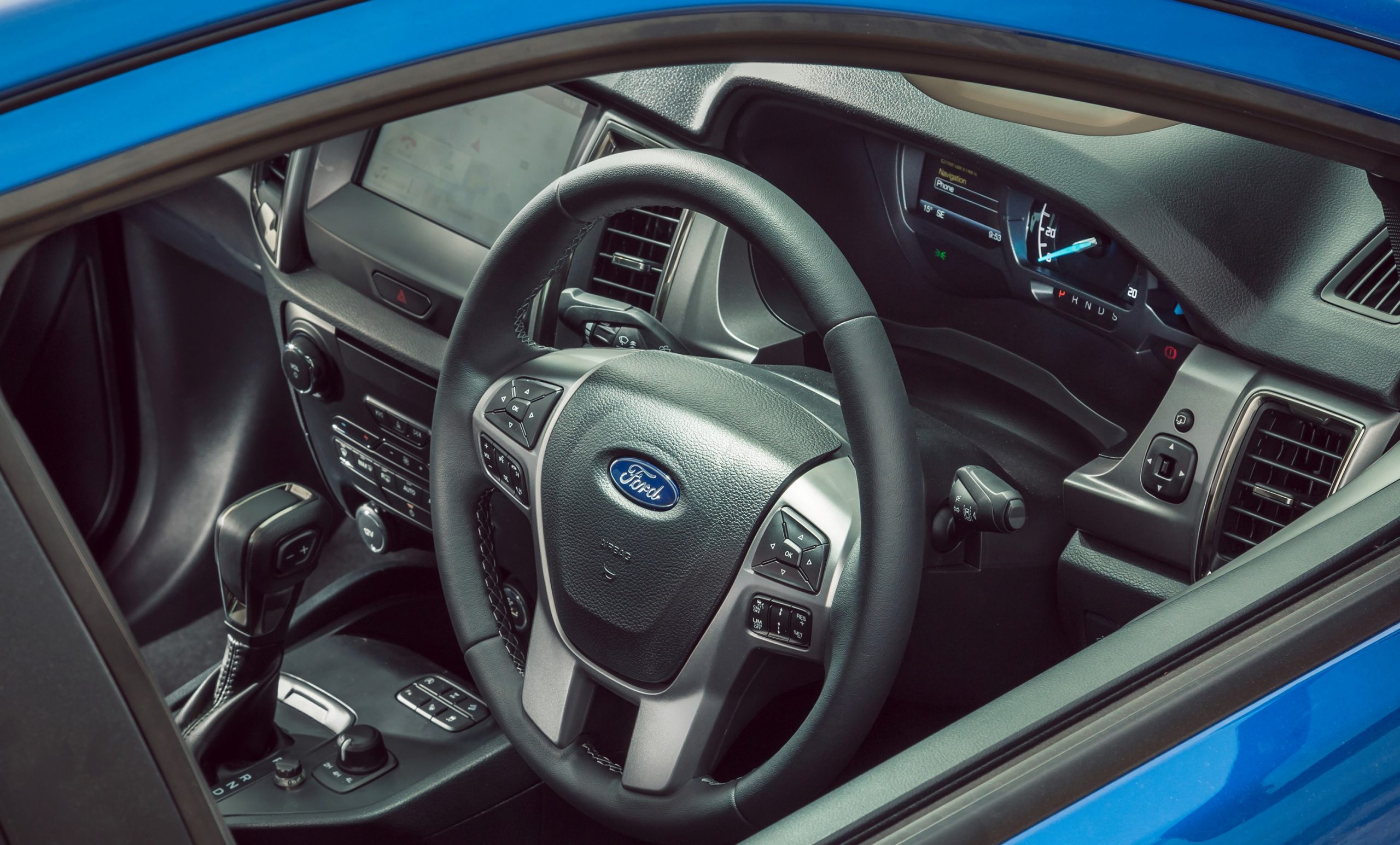 Worthy of note, the new Ranger Double Cab Cahssis 3.2-litre auto is just $20 more expensive than the newly announced and released HiLux SR5 Double Cab Cab Chassis. However those who prefer a manual cog-shuffler are able to purchase the Ford in a manual variety, whereas the Toyota HiLux is available in automatic only.
The new Cab Chassis model from Ford will come standard with a tow bar assembly and associate wiring, and will be available for purchase from December 2020.