How about this: four men in their seventies are driving around the world in 2 Sukuzi Jimnys. Les Carvall, proud Septuagenarian and 'reluctant retiree' got the idea whilst watching the Peking to Paris, and roped in three other mates. Their combined age? 297.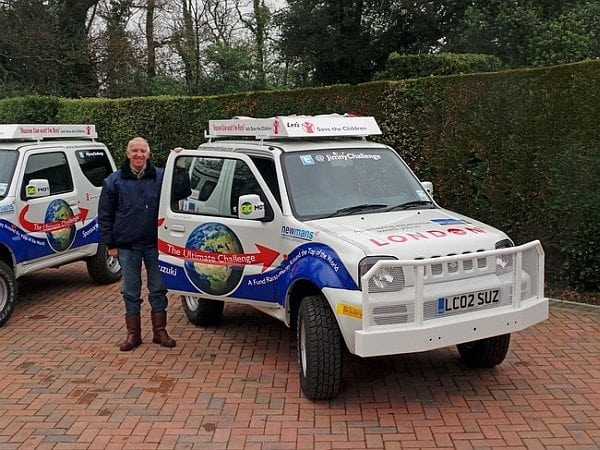 The Jimnys are tricked up with Cooper All-Terrain AT3's on steel wheels, luggage racks and front and rear bars. Extra frontal protection is afforded by some hefty looking bash-plates underneath the Jimnys. The trip has taken two years worth of planning, and will pass though sixteen countries, three continents and across two major oceans. The odometers will show a solid 45,000 kilometres by the journey's end. 
Along with adventure, the main reason for this journey is charity. The charity, called Heaven Can Wait I'm Busy, is mainly sponsoring 'Save the Children'. Save the Children is a great cause, reaching out to impoverished, marginalized and vulnerable children and families in more than 120 nations.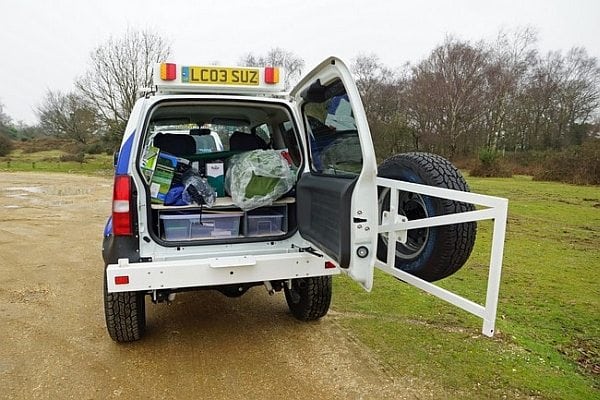 "We want to undertake this challenge to show that age is no barrier to getting up and getting on with living life and giving something back to society while we still have time". Said Les.
Still in its infancy, the journey is into the third day, skirting around Luxembourg on it's way to Frankfurt in Germany.
For more information, track their progress or make a donation, follow this link: http://www.heavencanwaitimbusy.com