What's got 42″ tyres, CTI, twin lockers and Bluetooth?
Meet the Gaz Trackmaster, the newest entrant to the 4×4 touring market and one with a difference. Gaz is one of Russia's largest carmakers, and has a long history of trucks and military vehicles such as tanks, hovercraft, half-tracks and amphibians. Today it focuses mostly on trucks, and one of those is the Sadko, a medium truck which was first released in 1997 and seen service with several militaries.
The current version of the Sadko is the Next, and it's a 3.8t four-wheel-drive vehicle with twin mechanical auto-lockers front and rear, and a 5-speed manual gearbox driven by a diesel engine good for 110kW and 490Nm. The impressive stat is the standard tyres which are a massive 42 inches in diameter, giving a huge 315mm of ground clearance, around 100mm more than a stock Ranger. GVM is 6850kg, so payload is around 3050kg for the single cab. There's a dualcab too, with a longer wheelbase and as GVM is the same, the heavier chassis and body means payload is reduced to about 2650kg. The party trick is CTI, or Central Tyre Inflation; raise and lower tyre pressures from inside the cab!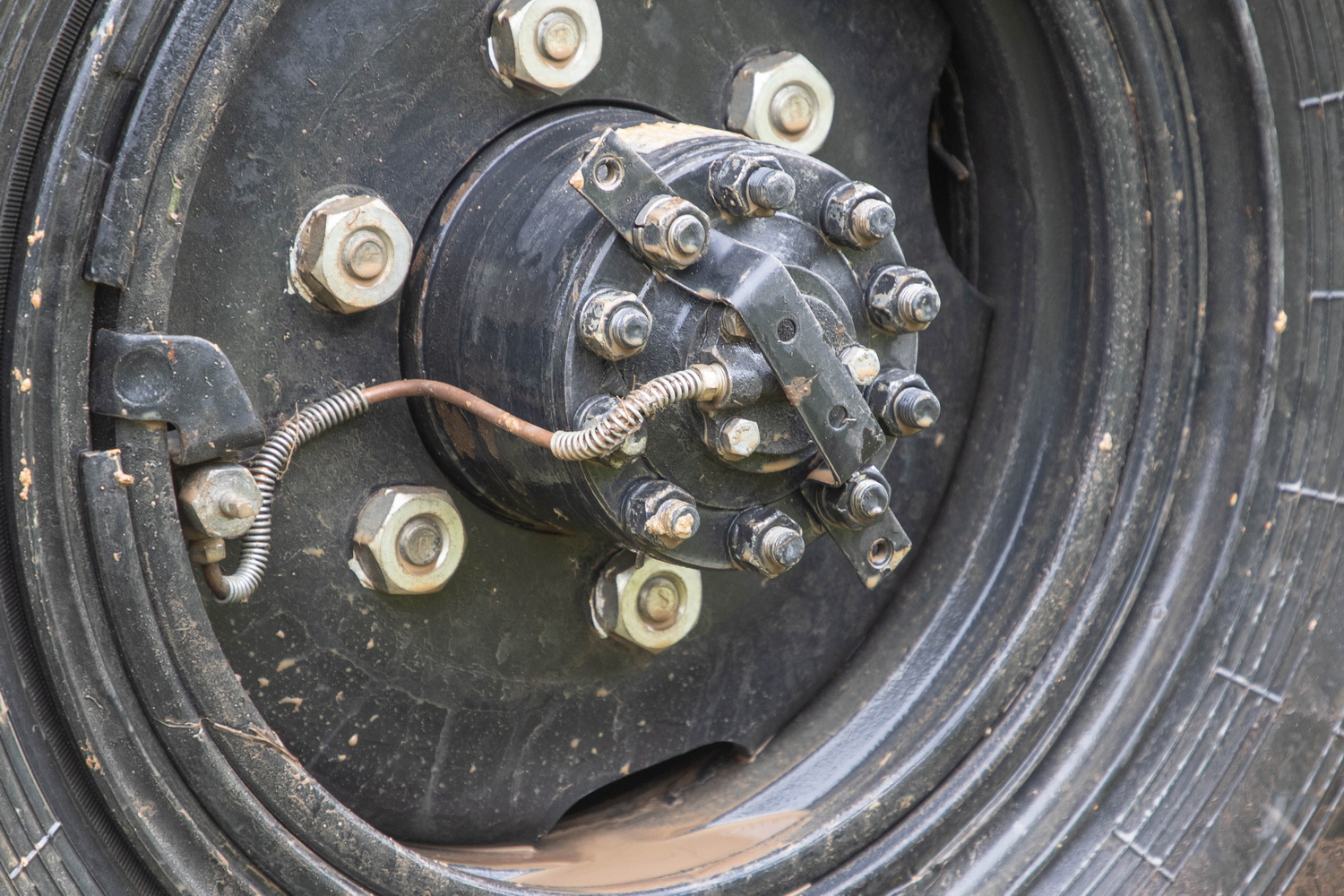 The Sadko Next is imported to Australia by light-truck specialists Australian Adventure Vehicles (AAV4X4), known for their motorhome Canter conversions. AAV4X4's Brett Bolton says that they were "looking for a ground-up offroad vehicle" and their search took years across the world. AAV4X4 make a few changes to the Sadko, with full and enthusiastic support from Gaz; for example extra cooling for hotter Australian conditions, LED headlights, and Australian compliance. The Australian version is called the Trackmaster, and it's available now from AAV4X4 for around $90,000 plus onroads for the single cab…then if you don't want the tray you'll need to add your own body.
I had a chance to drive the Trackmaster on AAV4X4's private property, so not a full test but nevertheless I formed some impressions. The cabin is hardly Audi, but it is more car-like that you'd think, and all the switchgear is as easy to use as a Camry. Even the 4×4/range selector is a dial. The parkbrake is an airbrake, but that's easy to get used to.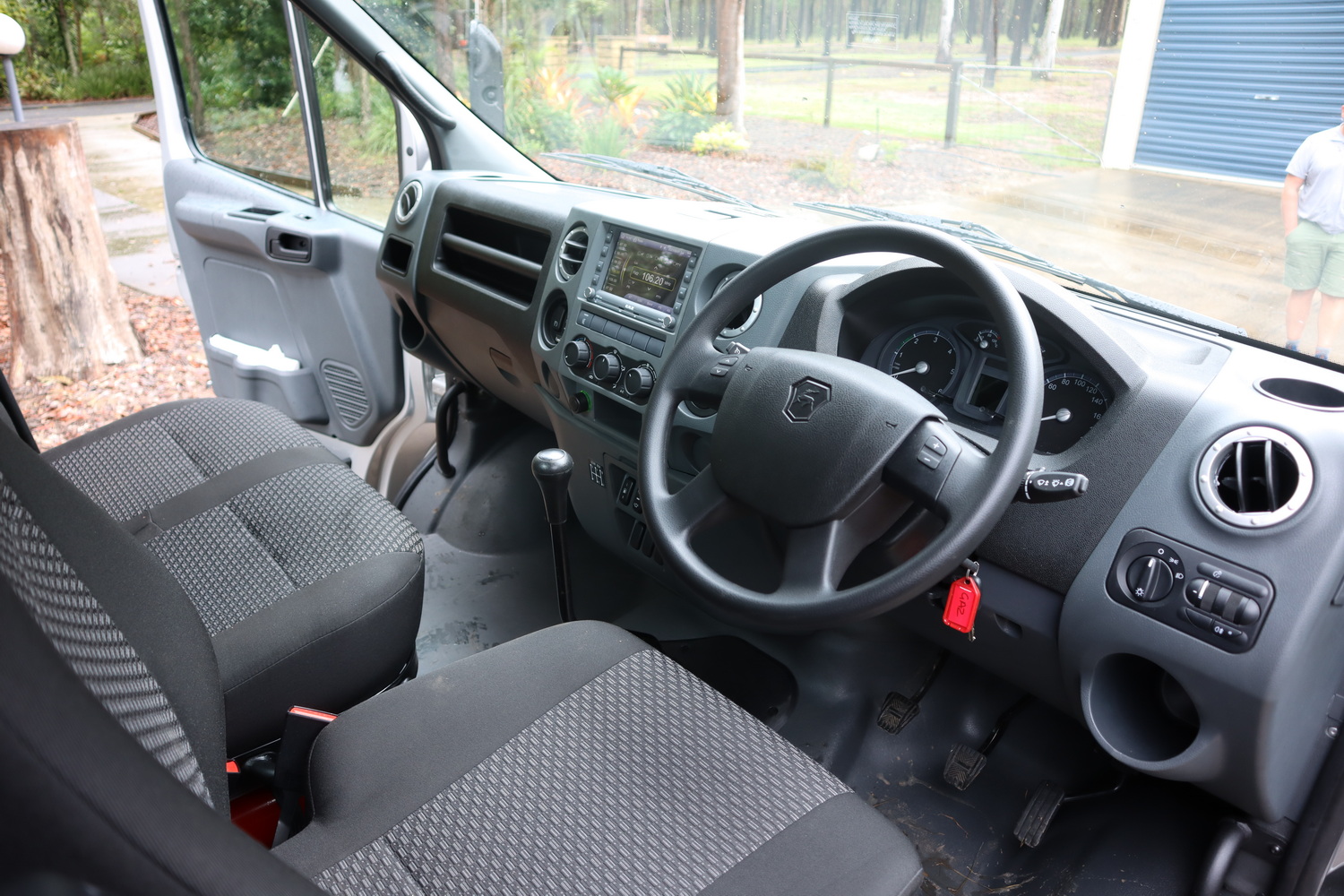 Visibility is excellent, and the steering is surprisingly precise for the class of vehicle and easy to turn. The gearshift is long-throw and not to be rushed, but precise. It's not fast, with 110kW and our vehicle had a 1000kg load in the back was so was probably 5500kg all up.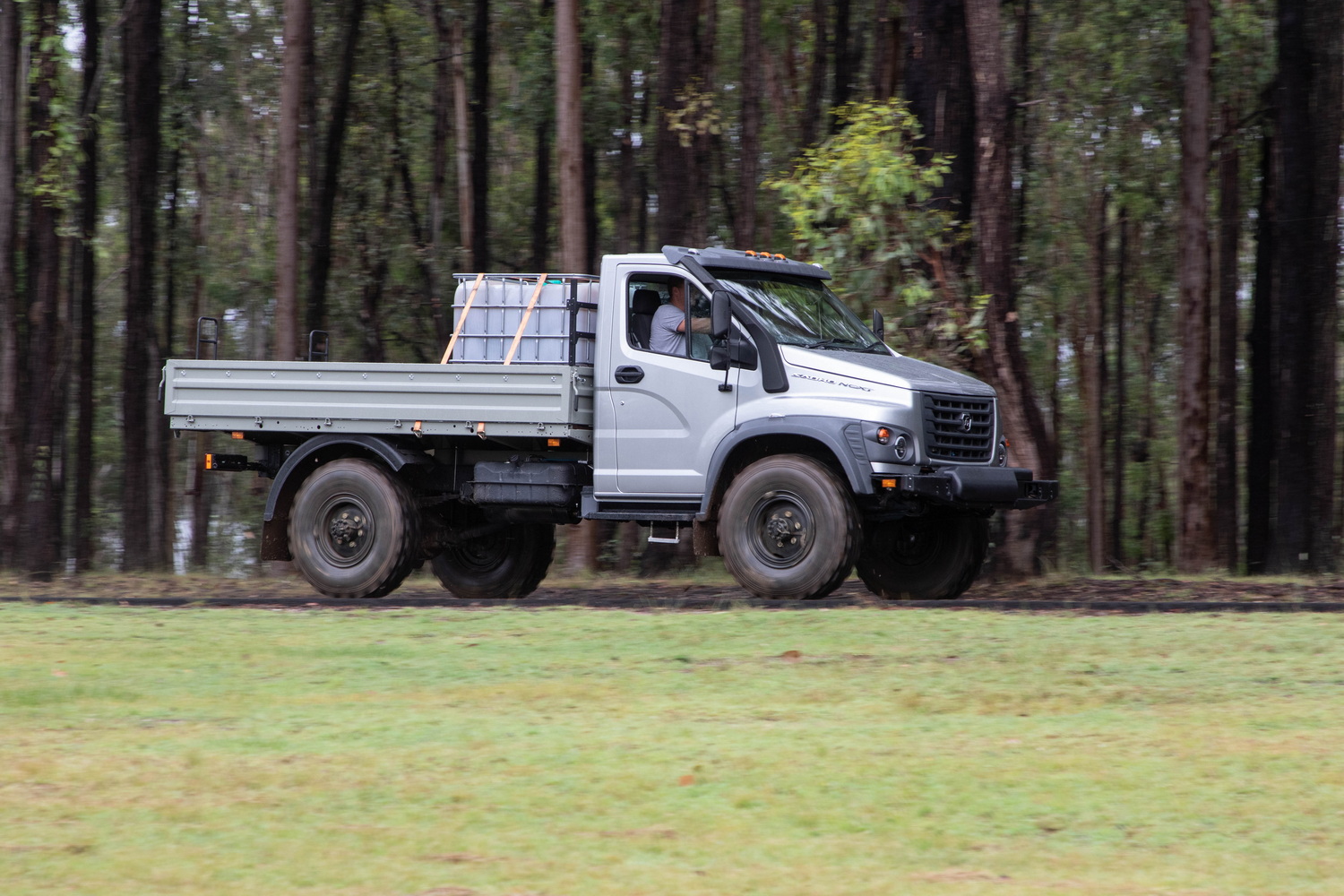 The offroad driving was limited to some pretty deep cross-axled ruts which the Trackmaster ate up, incredible flex and I don't think it would have needed the lockers but there's no way to disable them. After that, and inspection of the vehicle I'm in no doubt about its offroad capability!
On the downside it is wide at 2.3m, around 300mm wider than a Ranger so narrow tracks are a problem, and the tray length and payload isn't as much as the comparable Canter, Hino or Isuzu. However, both of those are cab-over-axle designs so the ride isn't as good offroad, but the cabover does give extra tray length for motorhomes. The top speed of the Trackmaster is 95km/h, but AAV are looking at an automatic for around $20,000 which will be six-speed and allow a higher top cruise. That's not cheap but still quite good value for an auto compared to the equivalent for a Canter which comes in closer to $35,000.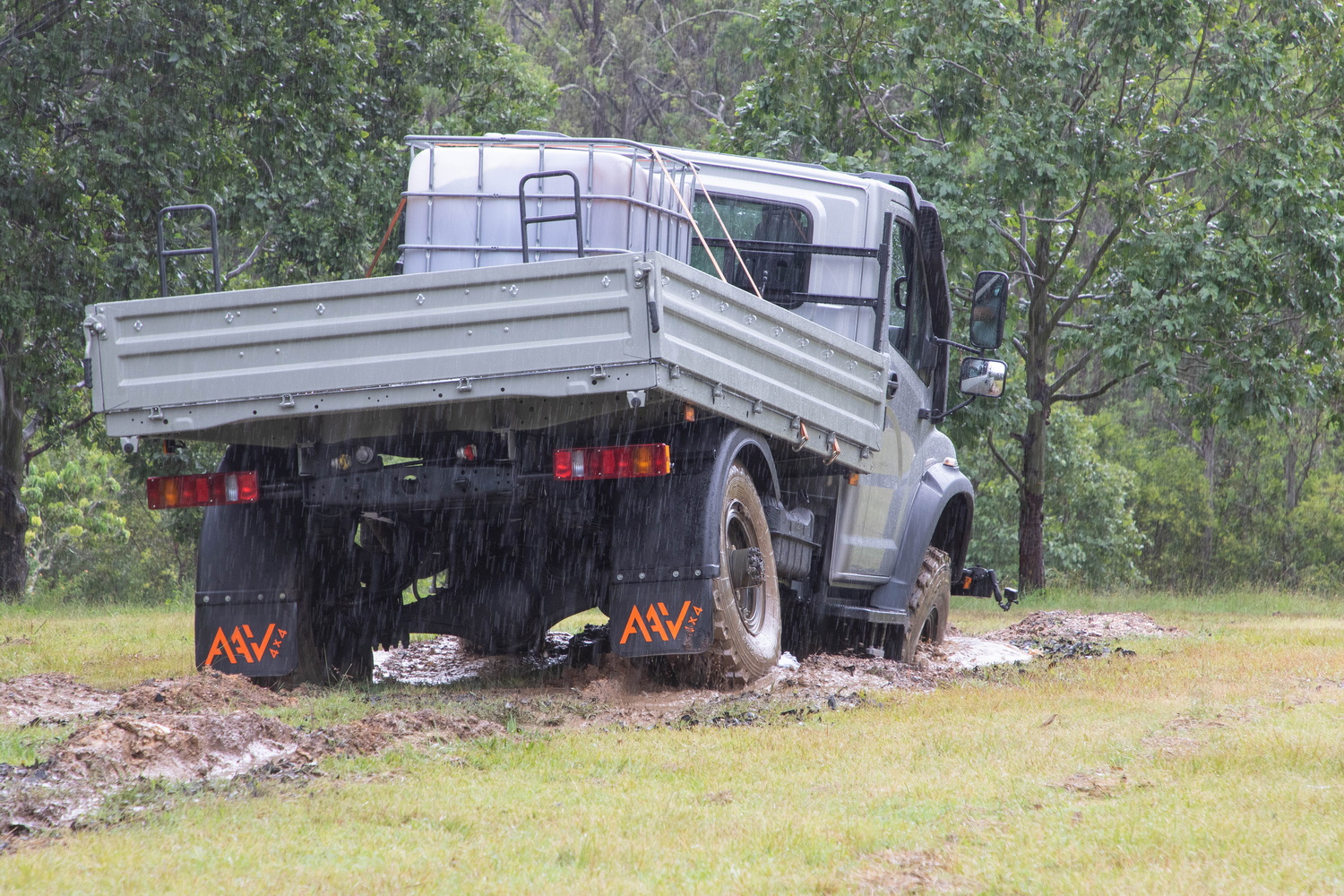 At this early stage the Trackmaster is an interesting addition to the Australian vehicle landscape. It's smaller and cheaper than a Unimog, but more offroad-oriented than the Fuso or Canter, even when the latter are modified with suspension lifts and taller single tyres. The closest direct competitor is the Iveco Daily which is has 37″ tyres and twin lockers…sounds like a dream but it is a known reliability problem car.
So if you're finding the likes of an LC79 or Ranger too small, and don't want to tow..then consider instead a light truck and maybe the Gaz could be what you need!
Have a look at this video to see the Trackmaster in action, covering the same ground as an LC70 and D-Max:
Quick Specs – Gaz Trackmaster Single Cab
Price – approx $90,000 plus onroads
Engine – diesel 114kW / 419Nm
Transmission – 5 speed manual (6 auto planned)
4X4 system – part time, twin automatic locking cross-axle diffs
Length 6.3m, width 2.3m
Tare weight 3800kg (excl tray) GVM 6850kg (possible upgrade to 7300kg
Towing 2650kg (possible upgrade to 3500kg)