Chevrolet has lifted the covers off their 'halo' Colorado ZR2 ute. It's a high-performance derivative of the Holden Colorado we have in Australia, with lots of tasty bolt-ons that make a capable and alluring factory package.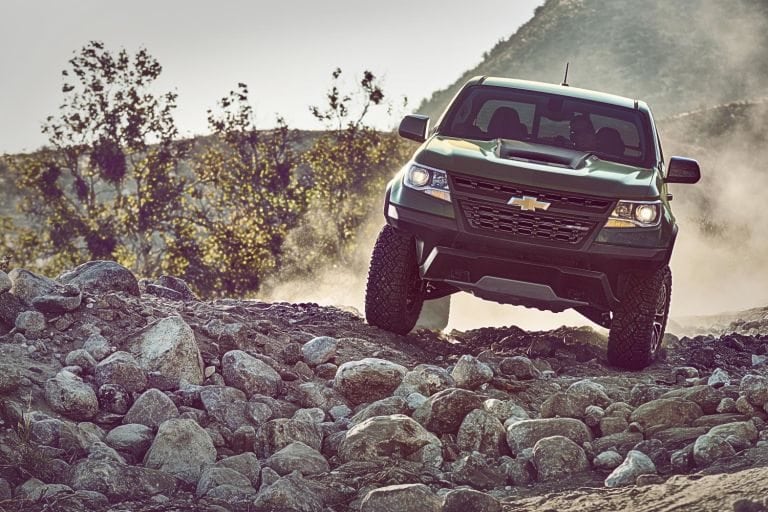 Based upon a left-hand drive version of the Colorado we get in Australia, the Colorado ZR2 brings some serious race-spec tech to what the Americans called the 'mini truck' segment. For improved off-road performance, both front and rear bumpers have been modified for better approach and departure angles. The suspension is raised up, as well.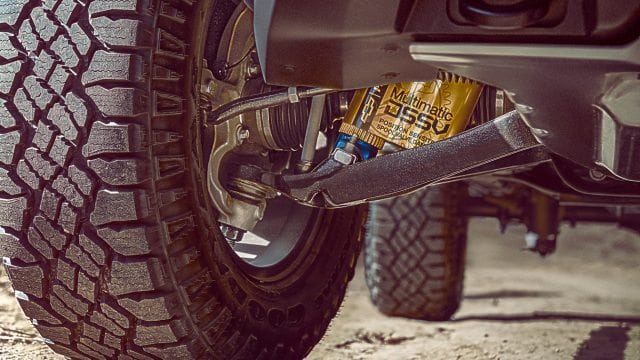 One thing that is getting people really hot and bothered are the shock absorbers: DSSV (Dynamic Suspension Spool Valve) shock absorbers are used on the Colorado ZR2. Typically seen on Aston Martin's One 77 hypercar, Chevrolet's track-focused Z2/8 Camaro and recent Formula One vehicles.
These spool valves within these shocks are spring-loaded, and open/close more or less depending on how quickly the valve is moving (suspension cycling). So, it has variable dampening. The design is also apparently a really good design to tune, and deal with heat really, really well.
Thte bonnet has a new, wild design, bu thing Australian's will know about is the motor: the 2.8 litre 'Duramax' turbodiesel powerplant. Up until the recent release of Volkswagen's V6 Amarok, the Colorado had the engine with the most torque. 500Nm @ 2,000rpm (or 440Nm, if you opt for the manual transmission), coupled with 147Kw @ 3,600rpm.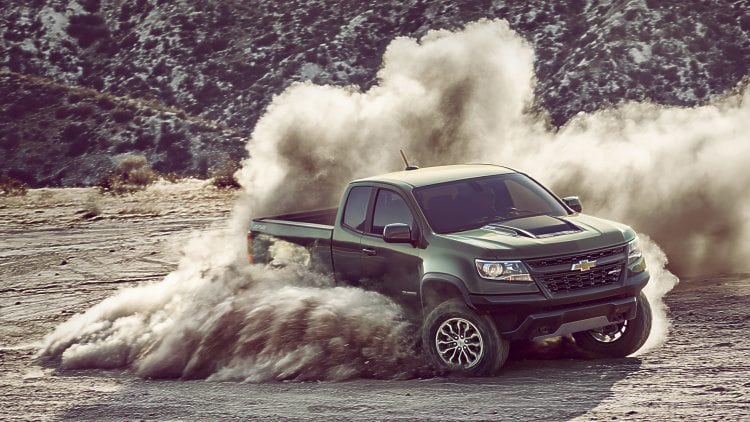 Chevrolet are calling the Colorado ZR8 a 'segment of one' because of it's impressive modifications. Much of it is straight bolt-on suspension and body mods, which means it would be quite easy to adapt to an Australian Colorado. Will Holden Australia use this Halo model? We aren't sure, but we are hoping.