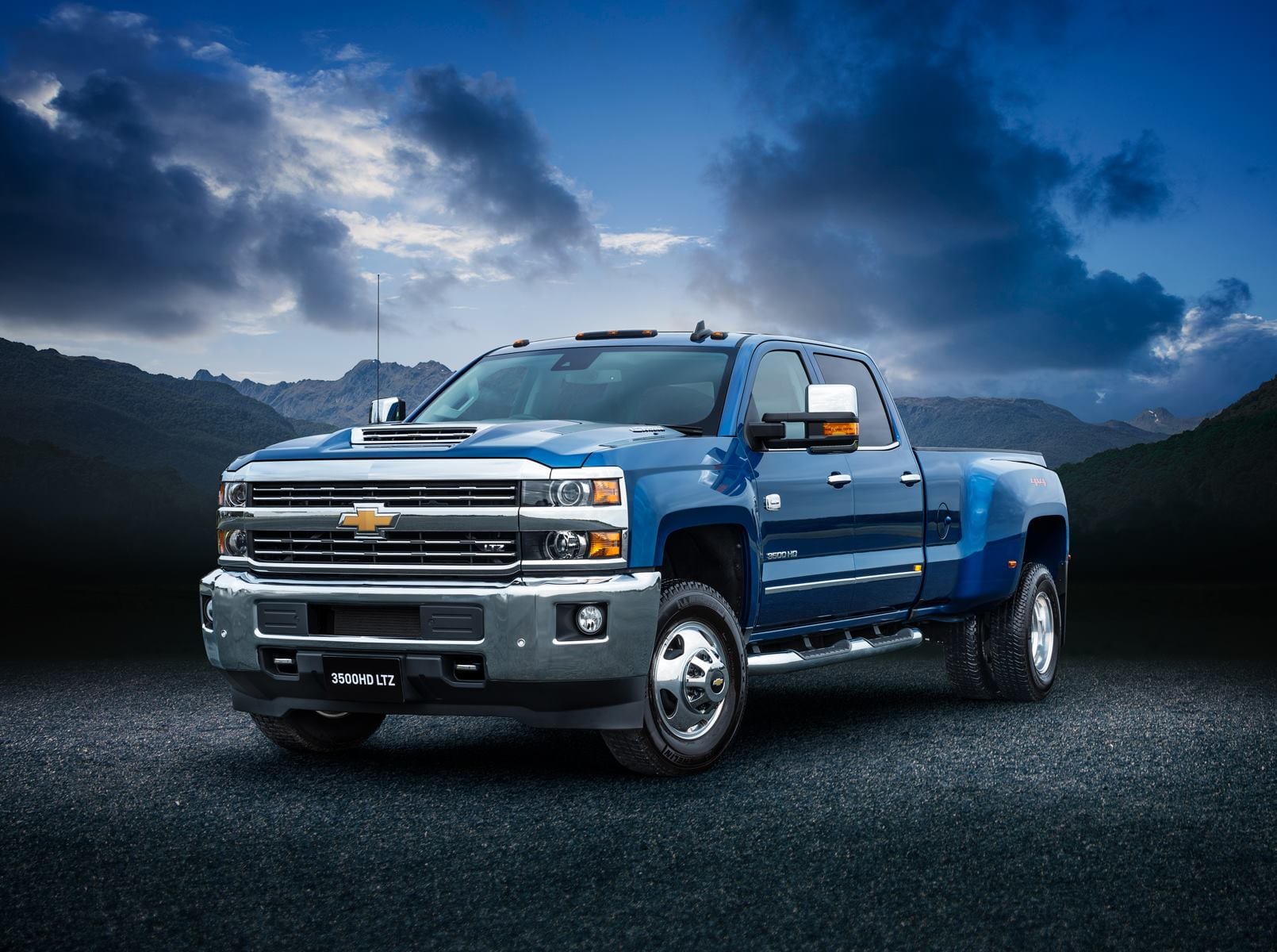 Put your left hand up if you pack too much camping gear. Put your right hand up if you worry about overloading your 4X4. Keep both your hands up if you'd like a Silverado 3500HD.
Do I have the deal for you!
HSV have just released the specifications for the Silverado 3500HD LTZ. This is THE 4X4 for those with too much of everything and it all needs to be moved at once, urgently. While seating 5 heavily built U.S. style adults, comfortably.
The running gear hasn't changed much from the 2500HD series that has been on sale for a while; there's the Duramax 6.6L V8 turbo diesel producing more than two Ranger Raptor's worth of power (332kW) and I would like to mention the peak torque of 1234Nm (compared to the super-duper V6 Amarok's 580Nm). The Allison 6 speed auto is carried across as well, which is a good thing.
Where the 3500 really shines is in the load carrying capability. An empty HiLux weighs less than the payload of this monster. 2198kg of camping gear anyone?
Tow rig or show pony?
Towing capacity is the same as the Silverado 2500HD unless using a pintle, raising the tow capacity from 5890kg to an extravagant 9000kg. Half a dozen horses and a trailer to suit wouldn't even come close! That nine tonne towing capacity does impact on the payload of the 3500 either, with a GCM of 14197kg and GVM of 5908kg meaning the payload is reduced to 1487kg, including towball download mass.
These figures put it squarely in the national Light Rigid driving licence category, even though it'll drive like a (very large and very powerful) car, if the 2500HD we drove a few months ago is anything to go by.
Want to learn more? Visit HSV's Silverado page here
Want to know the price? Well, reports claim it will cost in excess of $145,000 or two Ford Ranger Wildtraks and an overseas holiday.