Is the new 2019 Ford Ranger good enough to top the sales chart again?
Written for Unsealed 4X4
With nearly 30 models in the 2019 Ford Ranger line-up, you have to admit Ford have worked hard to provide as many options as possible for potential Ranger owners. Included in the range there is the high-end Wildtrak, stripped back XL, followed by the middle and middle-upper class (respectively) XLS and XLT variants. Then you have three different turbo-diesel engines to choose from as well depending on which model Ranger you decide on. There have been some subtle, and some more obvious, additions to the 2019 Ford Ranger. We were among the first media outlets in the country to take a closer look both on and off road to see if the hype is real.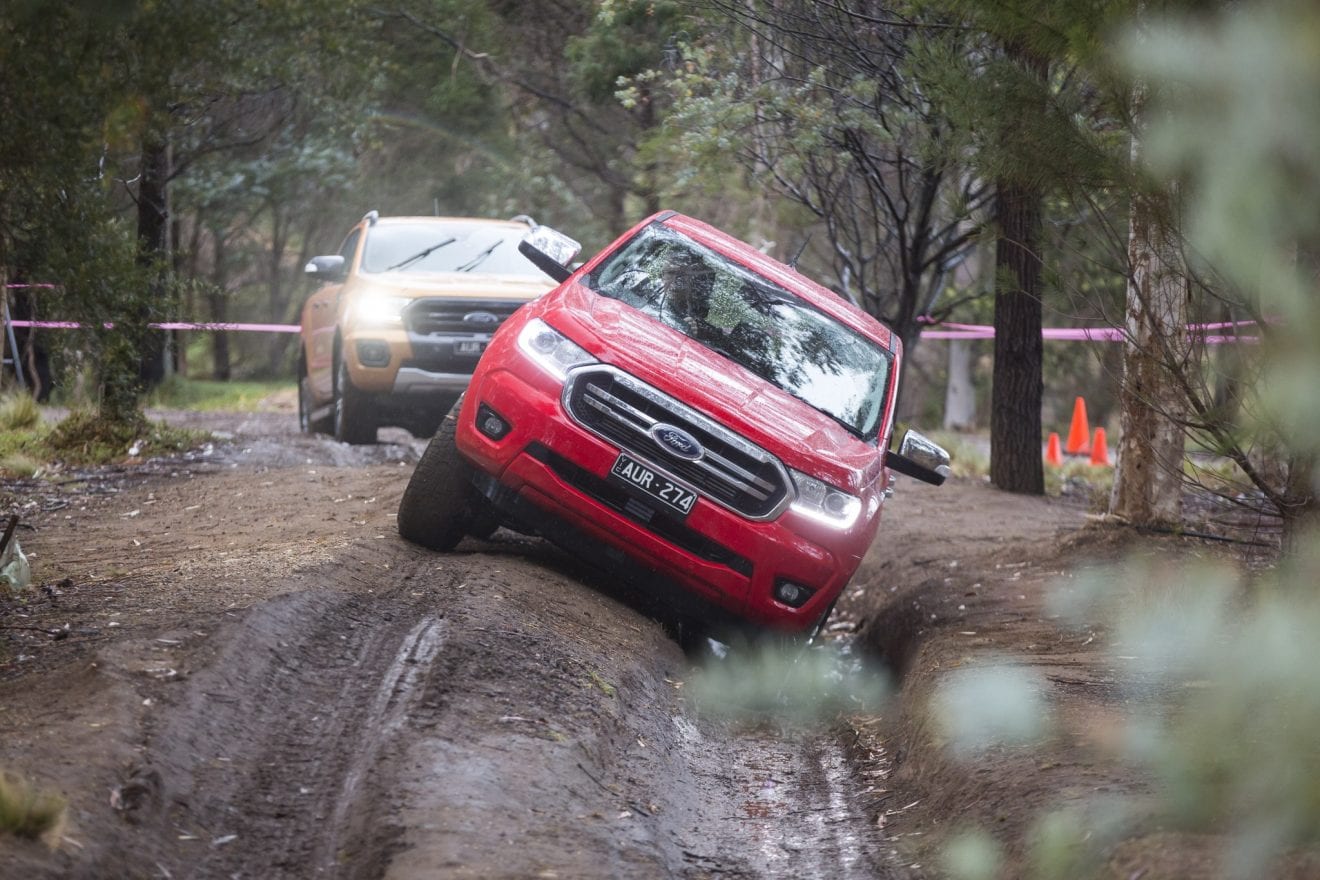 WHAT'S NEW?
Styling wise, a revised front end modernises the appearance of the Ranger while staying true to the heritage of the vehicle. The same treatment has been applied to the interior, especially the top-of-the-tree Wildtrak model, which Ford describes as "dark and more premium". I call it, "umm… nice", however there is still an abundance of hard plastics, especially around the centre console. The padded lid on the centre console is quite comfortable though, and a neat touch you'll appreciate every day. As well as interior styling, the 2019 Ford Ranger has acoustic glass in the interior to help lower NVH (noise, harshness and vibration).
The rear end of the 2019 Ford Ranger remains essentially untouched, except for the tailgate, which now has Tailgate Lift Assistance. Ford engineers tell us this requires 70% less effort to operate, and we believe them. I've said it before, and I'll say it again, the simple things in life are often the most appreciated, especially when you have to live with them daily.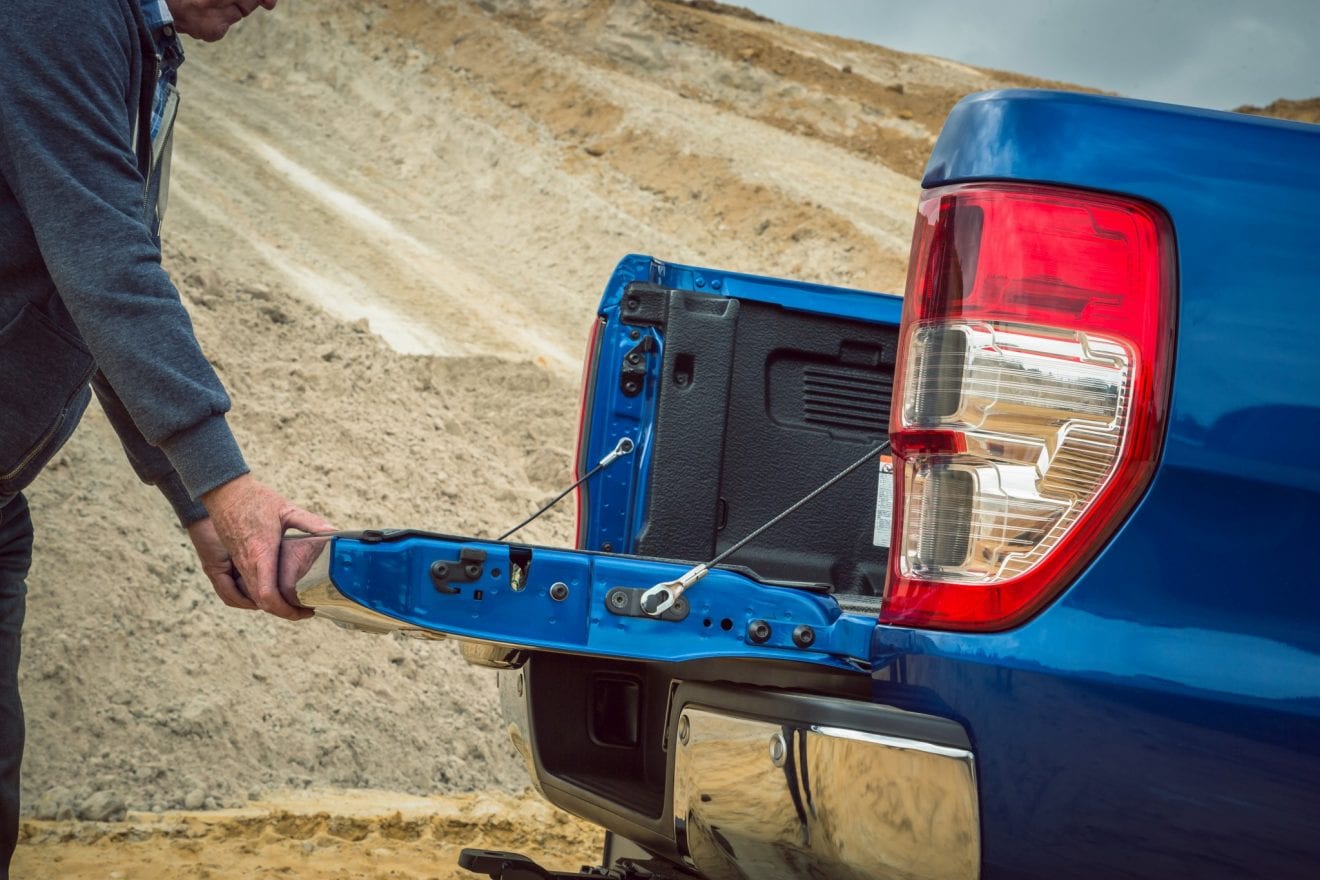 NEW SUSPENSION
A revamp of the front suspension has been undertaken with the new Ranger. Ford engineers explained that a softer spring rate was used to provide a smoother ride. To combat body roll, thicker anti-roll sway bars have been incorporated, providing a Yin to the softer coils Yang. This was a very noticeable improvement for both the on and off-road driving experience, however one must wonder how these softer-rate coil springs will cope with the additional weight of a bull bar and winch? Still, a nice touch for those not wanting to accessorise their Ranger, which from what I have gathered (off the record) is only about 35% of Ranger owners. Yep, 65% of Ranger owners modify their vehicles apparently, proving this is a vehicle that people love to personalise.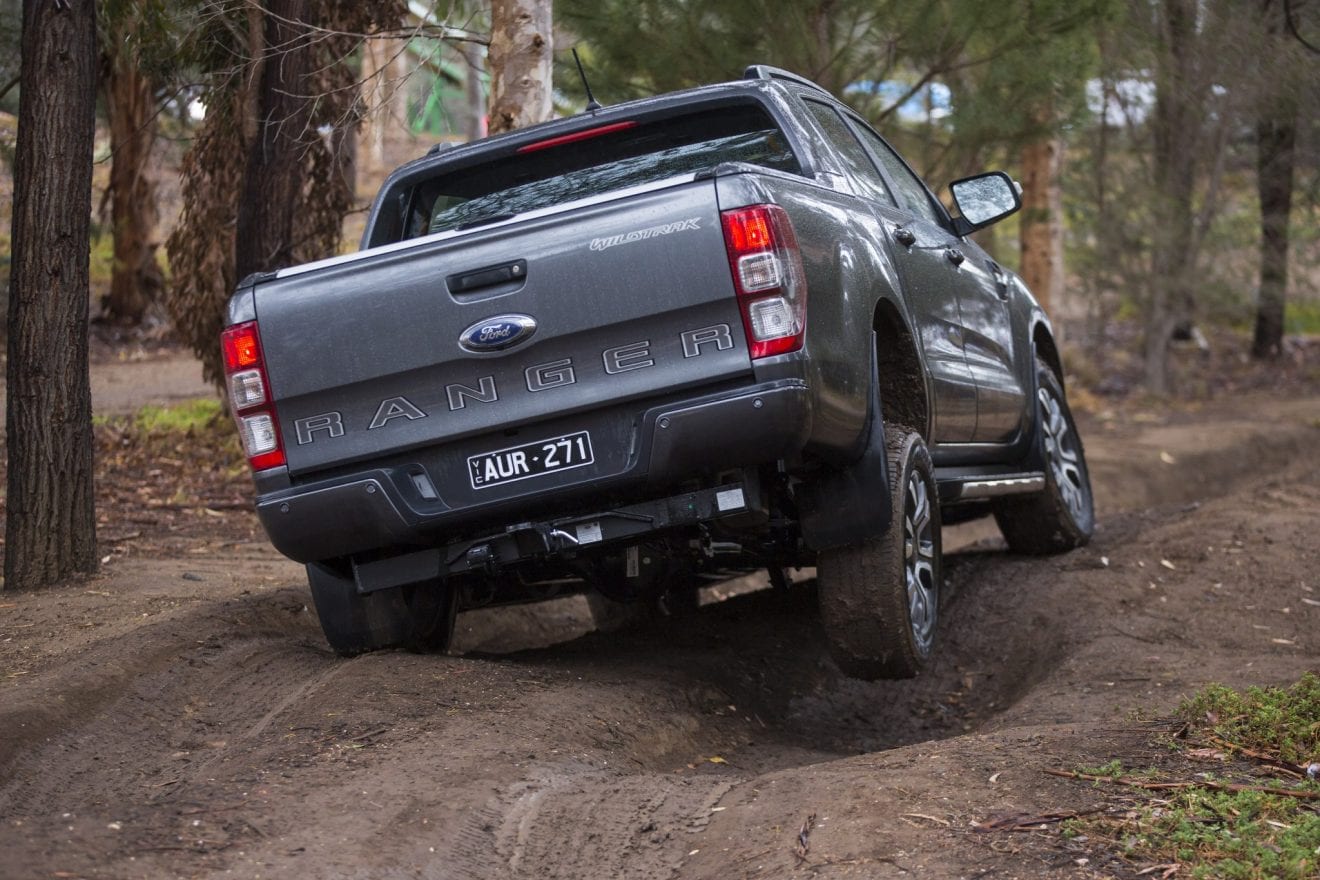 ENGINES
Okay, this is where things get exciting. There is now a choice of three engines, with the previous 2.2-litre and 3.2-litre turbo-diesel engines remaining. The major update is the inclusion of the 2.0-litre Bi-Turbo engine found in the new Ranger Raptor. Now, there was plenty of discussion regarding the power output in the Raptor. Many outlets, including Unsealed 4X4, reported that the vehicle needed more power, and in a hotted-up vehicle like the Raptor, I can see that. However, in the more sedate Ranger (sedate is probably the wrong word) it felt really well-suited. Linear, smooth and when combined with that excellent 10-speed auto, it's a well-balanced package. If you are in the market for a 2019 Ford Ranger, I suggest driving all three engines and making your own mind up; check out the specs below to see how these engines stack up on paper.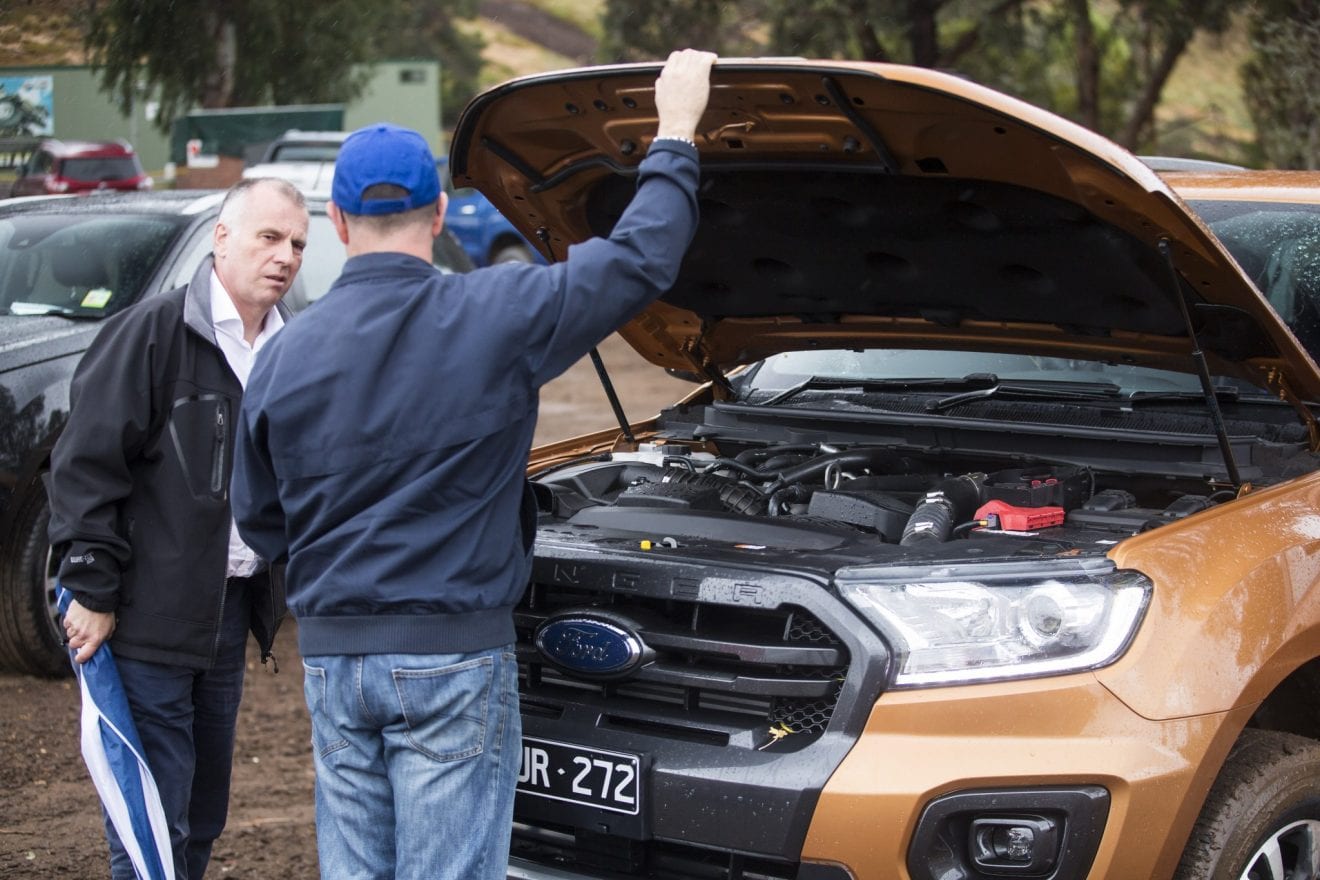 ENGINE SPECS
2.2L TDCI Inline Four-Cylinder (Standard on XL models)
Maximum Power: 118kW @ 3200rpm
Maximum Torque: 385Nm @ 1600-2500rpm
Transmission: Six-speed manual or automatic
3.2 TDCL Inline Five-Cylinder (Standard on XLS, XLT and Wildtrak – Option XL)
Maximum Power: 147kW @ 3000rpm
Maximum Torque: 470Nm @ 1750-2500rpm
Transmission: Six-speed manual or automatic
2.0L Bi-Turbo Inline Four-Cylinder (Option on XLT and Wildtrak)
Maximum Power: 157kW @ 3750rpm
Maximum Torque: 500Nm @ 1750-2500rpm
Transmission: 10-speed automatic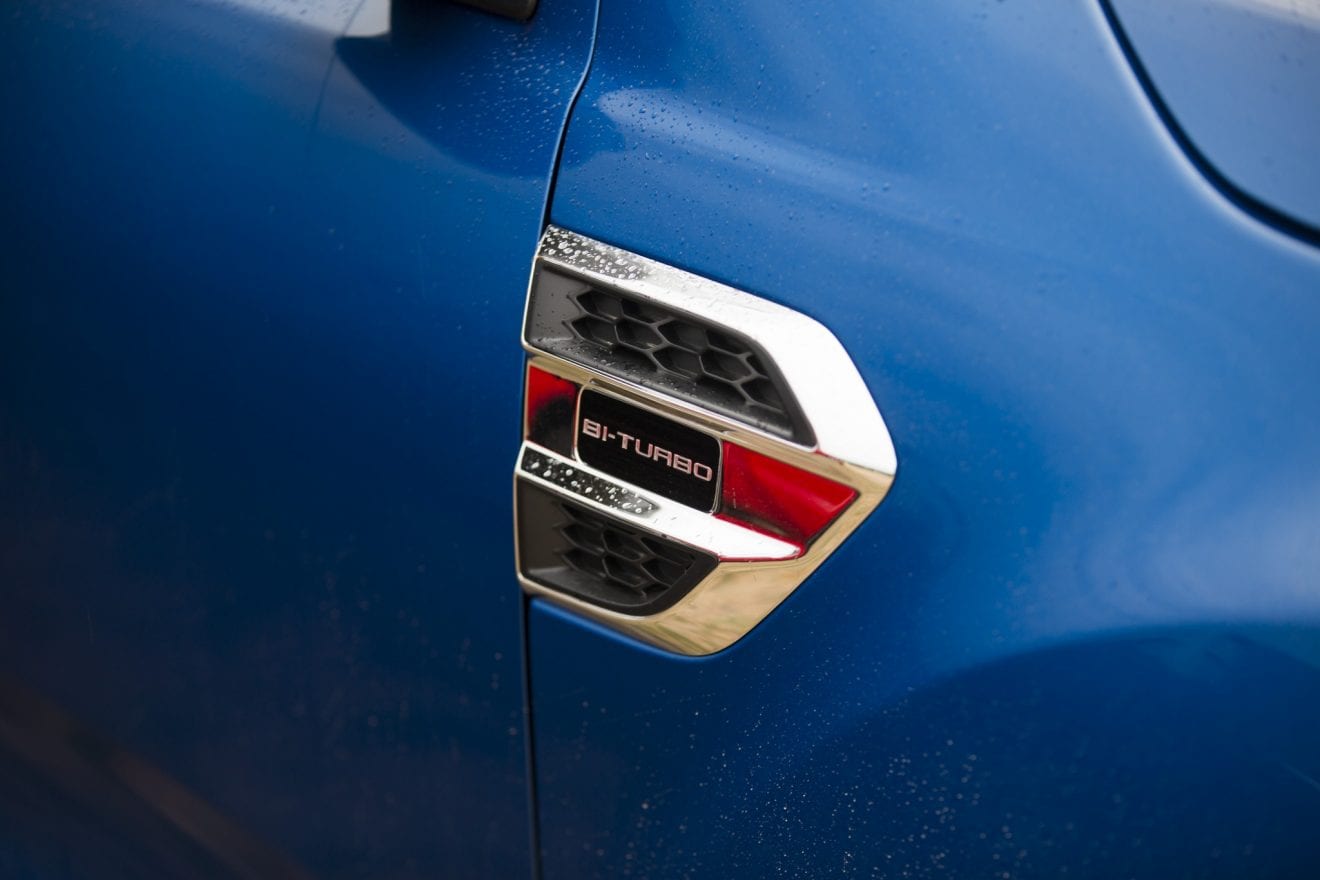 OFF-ROAD
Kicking things off, Ford engineers were proud of the 800mm wading depth rating, which is best in the class … and yes, we tested it on a particularly wet day at the Werribee Training and Proving Ground through several water crossings. Ford has also claimed the MY19 Ranger has 237mm of ground clearance; we didn't have the chance to test this, as it was muddy and I'm precious…
An electronic differential lock is standard inclusion across the range, and works in-sync with the factory traction control, allowing the Ranger to climb through basically anything, ground clearance permitting. This is refreshing to see, as many dual-cab 4X4 utes on the market disconnect the traction control on the front end with the rear locker engaged – a backwards step, if you ask me.
The biggest let-down for me was the stock tyres, which had no chance in hell against the sloppy Victorian mud we had the opportunity to play in. Upgrading to a set of LT all-terrains would be the first thing I'd do if I was to buy a Ranger. Otherwise, I was suitably impressed with the performance off-road, including the ride and amount of suspension travel on offer.
TOWING
Ford claims the 2019 Ranger has a 3500kg braked tow capacity, and 6000kg Gross Combined Mass (Gross Vehicle Mass is 3200kg). Trailer sway control has also been included, which thankfully we did not have the opportunity to test out. We did have the opportunity to test the Bi-Turbo motor with both a load in the tray, and another opportunity towing a 1500kg horse float, neither of which proved an issue for the 2.0-litre twin-turbo, with enough grunt to accelerate up hills with the load. We look forward to loading it up to the 3500kg towing capacity to really test it. Maybe a friendly drag race between all three engines. Keen to meet us at Eastern Creek, Ford Australia? We'll bring the caravan …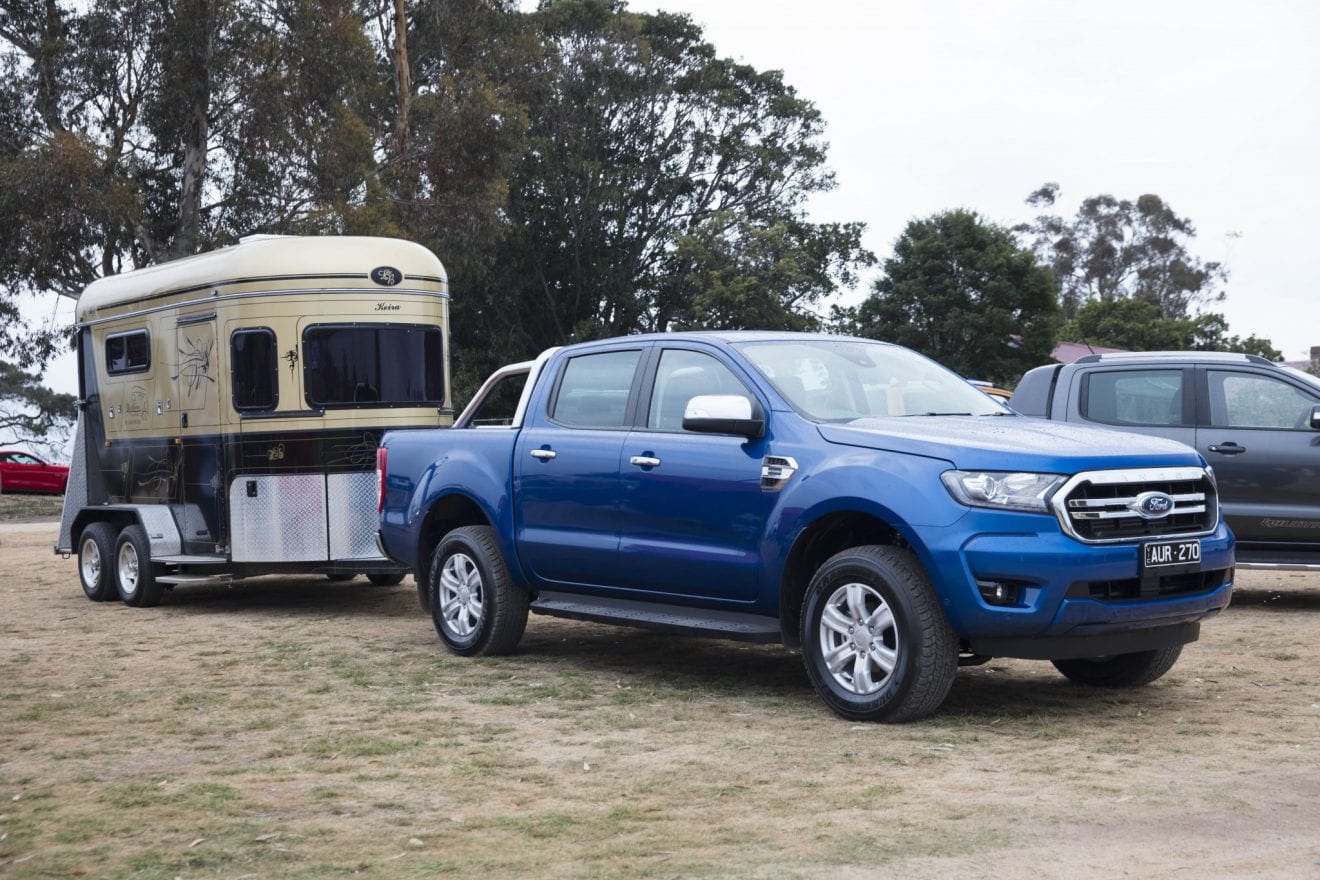 DRIVELINE
If you tick the box saying "2.0-litre Bi-Turbo engine please", you will also get the 10-speed automatic gearbox borrowed from the Ford Mustang. It is an absolute ripper of a gearbox! It doesn't hunt for gears, is razor sharp and really brings the Bi-Turbo motor to life. It also features what Ford call Progressive Range Select for when towing heavy loads, or working hard 4WDing in low-range. We will have to investigate this technology further down the track. The 2.2-litre and 3.2-litre motors receive either a six-speed manual or automatic gearbox depending on your preference. Honestly though, the 10-speed would be my pick hands down.
IS IT SAFE?
In this day and age, it is an expectation for vehicles to have a 5 Star ANCAP Rating, which the Ranger most certainly has. But it certainly doesn't end there. Six air bags are fitted across the range, including front and side for the driver and passenger, as well as full-length curtain.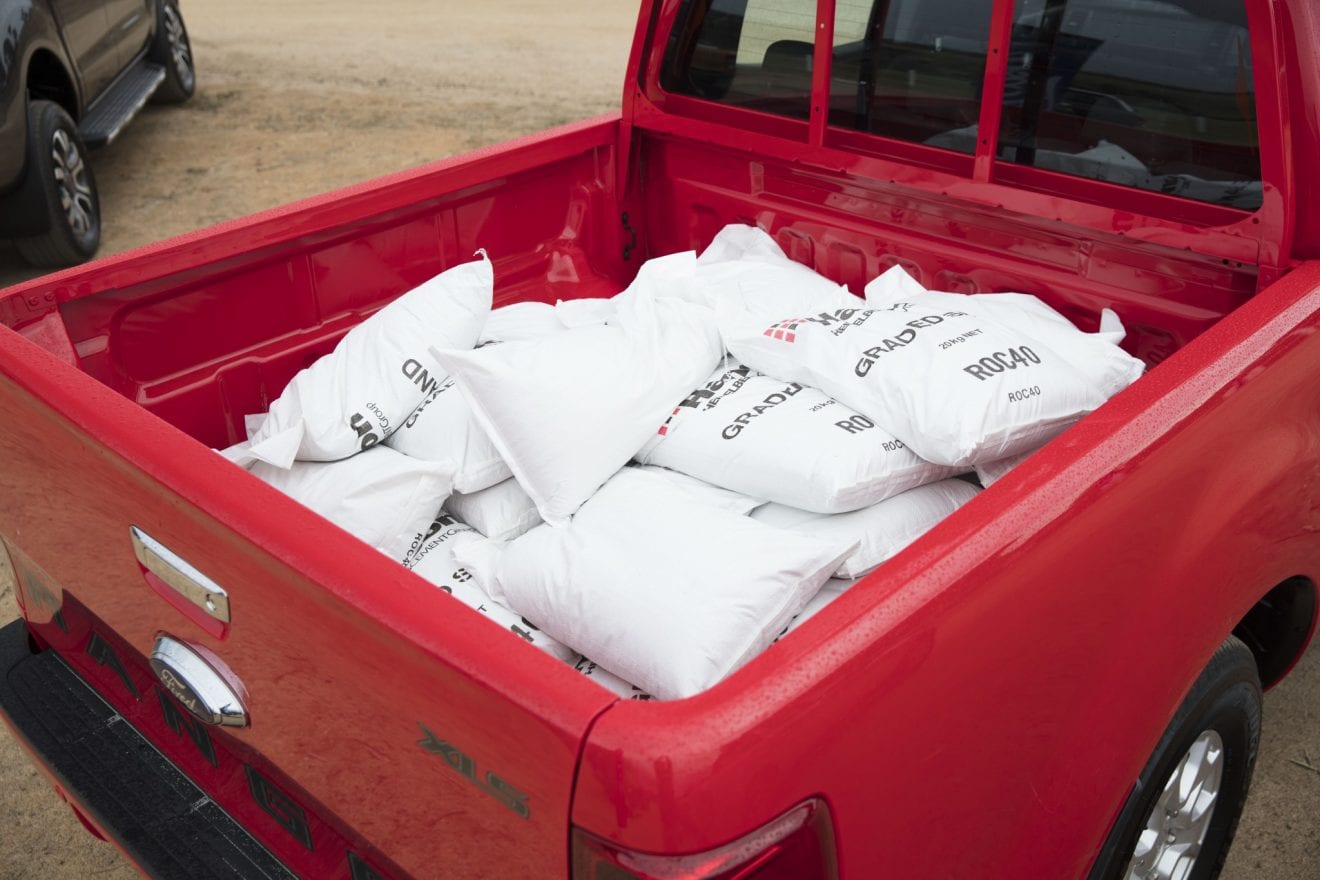 TECHNOLOGY
Buyers will have the chance to upgrade the 2019 Ford Ranger, with additional technology for the XLS and XLT models. XLS SYNC 3 Pack will set you back $1950 and includes an 8-inch Touch Screen, Sat Nav, Dual 4.2-inch Instrument Screen, DAB+ Radio, Dual-Zone Climate Control, Smart Keyless Entry with Push Button Start and chrome grille/handles. XLT models have the option of including the XLT Tech Pack for $1750, which includes Adaptive Cruise Control, Pre-Collision Assist, Auto High Beam, Driver Impairment Monitor, Lane Keeping Aid, Semi-Automatic Park Assist (which we'll discuss further), and Traffic Sign Recognition. XLT models also have the option of including leather-accented seats, for a fee…
As mentioned above, new for the Ranger (and dual-cab segment) is Semi-Automatic Active Park Assist, which basically allows the vehicle to reverse park itself … well, almost. We had extensive opportunities to try it out. It's easy to use, and works smoothly. Basically press a button on the centre console, drive forward until the screen says you are in a good spot, put the vehicle into reverse … and it'll steer itself into the spot. You still have to control the brakes, hence the semi-automatic part.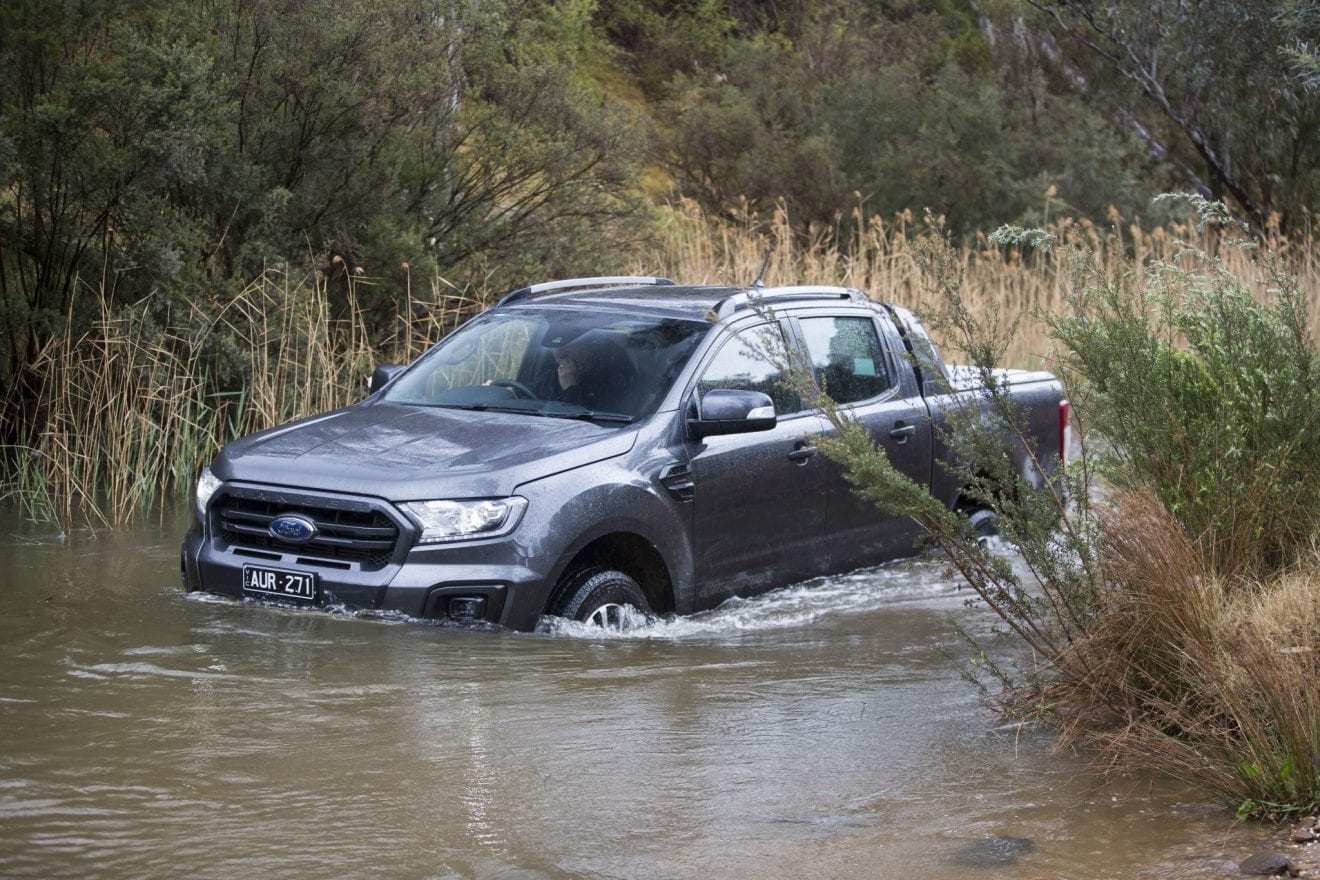 CONCLUSION
All in all, there isn't really anything negative to say about the updates on the 2019 Ford Ranger. That's not to say the vehicle is perfect, it isn't. But Ford have taken a great product and made it even better by staying true to its roots, but giving it the old spit shine. They have also provided a buffet of options for future buyers, allowing them to pick and tailor the vehicle to suit their needs. In my opinion, and I don't say this lightly, nor was I paid to say so … the 2019 Ford Ranger is the best one yet.