Issue 002 is currently on sale at selected Coles stores, Ray's Outdoors, BCF and your local Newsagent.
When Issue 001 hit the market back in November last year, we were extremely proud of what we had created; a beautifully written, photographed and designed magazine that was printed here in Australia with environmental care a major consideration.
We decided from day one that this magazine was going to set a new benchmark in the 4X4 and touring publication field, and we sincerely believe – if the amazing feedback we are receiving is any indication – that we have exceeded even our own expectations.
With this in mind, we decided that we were going to aim even higher with Issue 002…

When we opened the first box to arrive here in the office, we couldn't wipe the smile off our faces. And now with comments from our readers like, 'it's not a magazine, it's high-end coffee table book' and 'so beautiful that I am reluctant to allow anyone to touch it', we knew we had something special in our hands.
This issue our main feature story is The Kimberley region of Western Australia.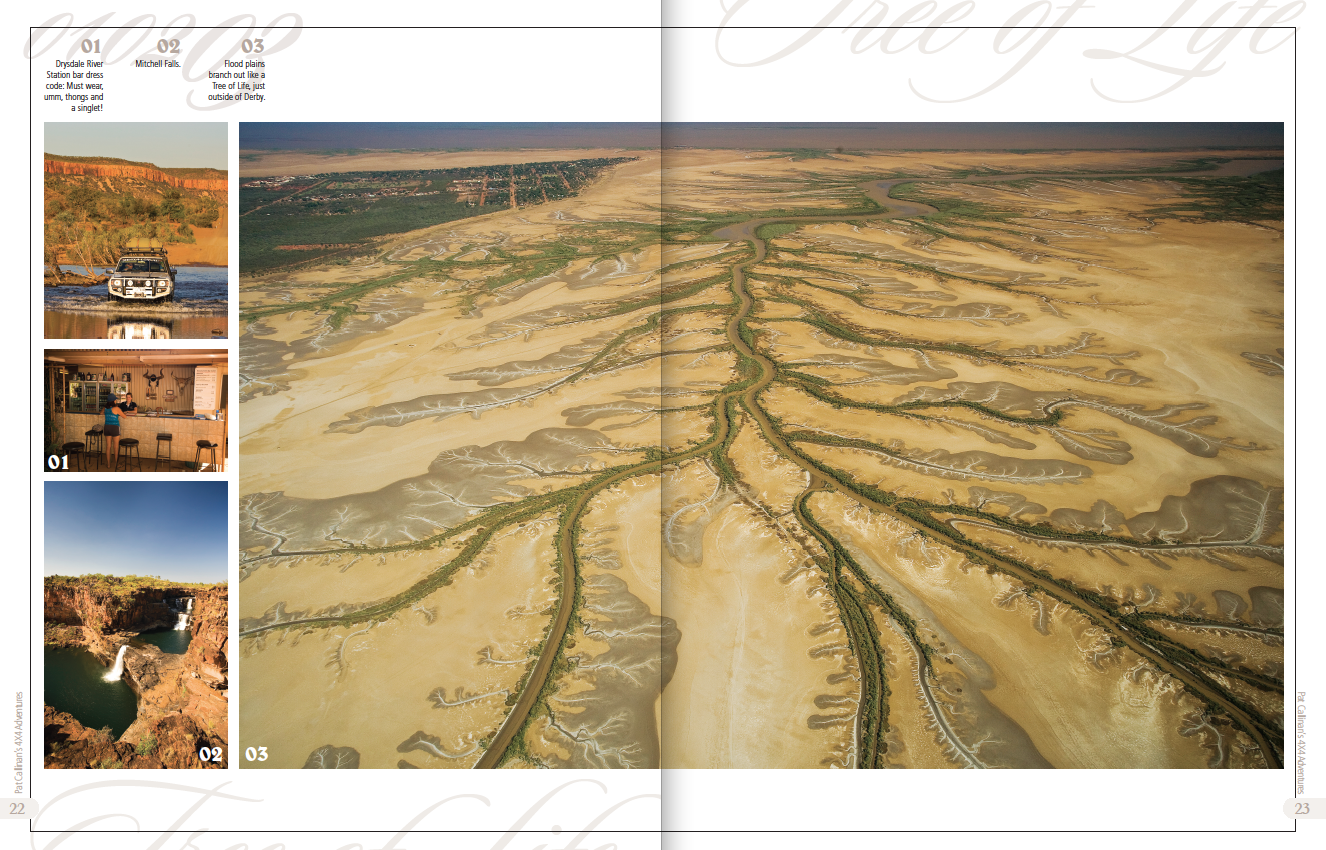 When most people think of The Kimberley, it's of red dirt and deep gorges, but it is so much more than that. There are aqua-blue seas, lush tropical water holes teeming with bird life and a landscape rich in The Dreamtime legends. Our amazing images by photographer Tommy Salmon show this region in all its diverse beauty, with Tommy himself commenting on how effortless it was to capture the landscape.
Issue 002 of Pat Callinan's 4X4 Adventures also offers the delights of the scenic Mid North Coast region of New South Wales, where Pat discovers some destinations known only by the locals and there's also the fun and family-friendly (and not so far away!) Moreton Island, just off the Queensland coast near Brisbane.
But Pat Callinan's 4X4 Adventures isn't just about amazing destinations…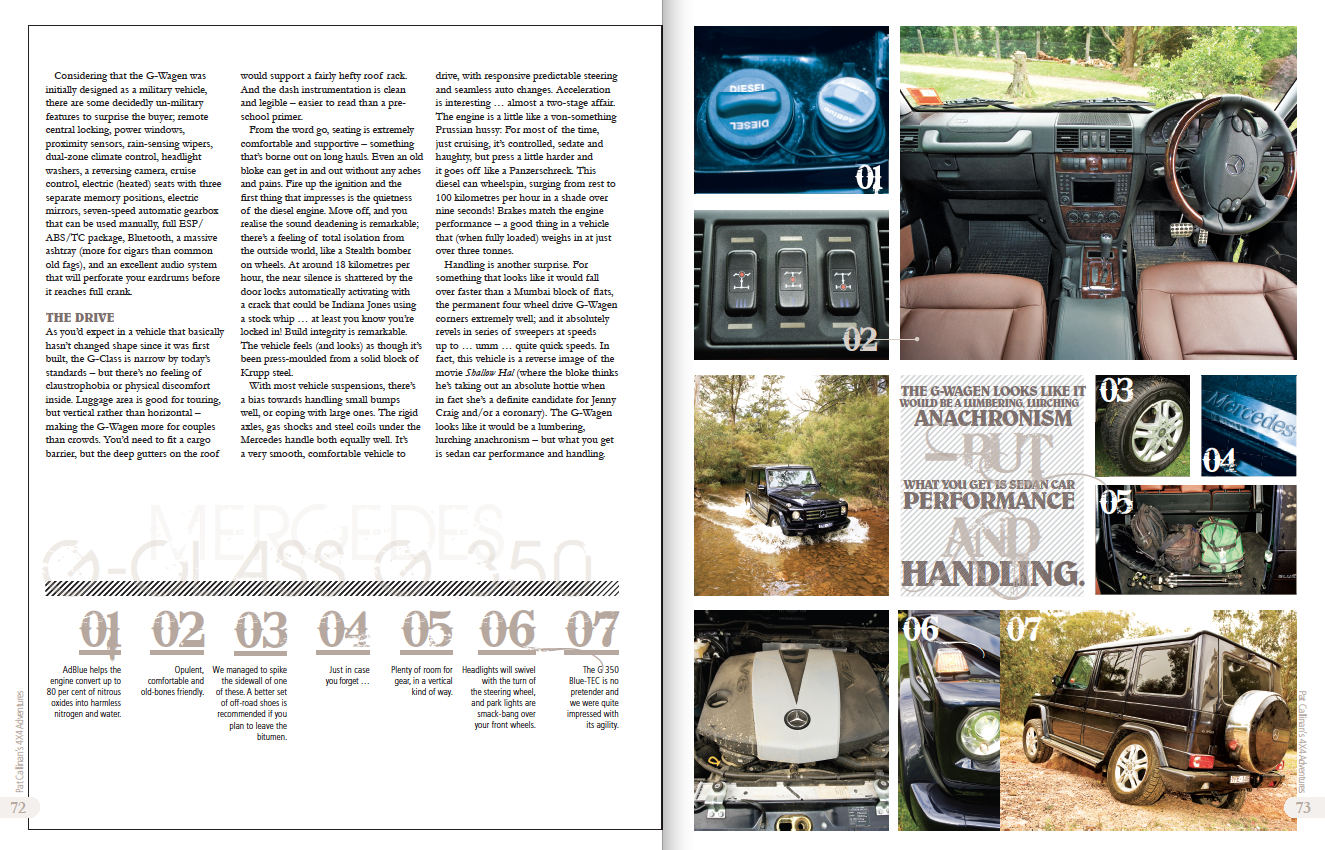 Read about a man who has successfully run his 4WD on old fish and chip oil, take a close-up look at the Mercedes G 350 Blue-TEC, experience the visual spectacle of the Bolivian high country with Jorge Valdes' amazing photo essay – 'Where the earth meets the sky' and see some of the best off road accommodation ever to roll along a dusty track or reside by the glow of a camp fire. And whilst we know you will love our stunning images, Nick Rains will not only review some of the best cameras on the market, he will also offer advice each issue on how to take some amazing images of your own.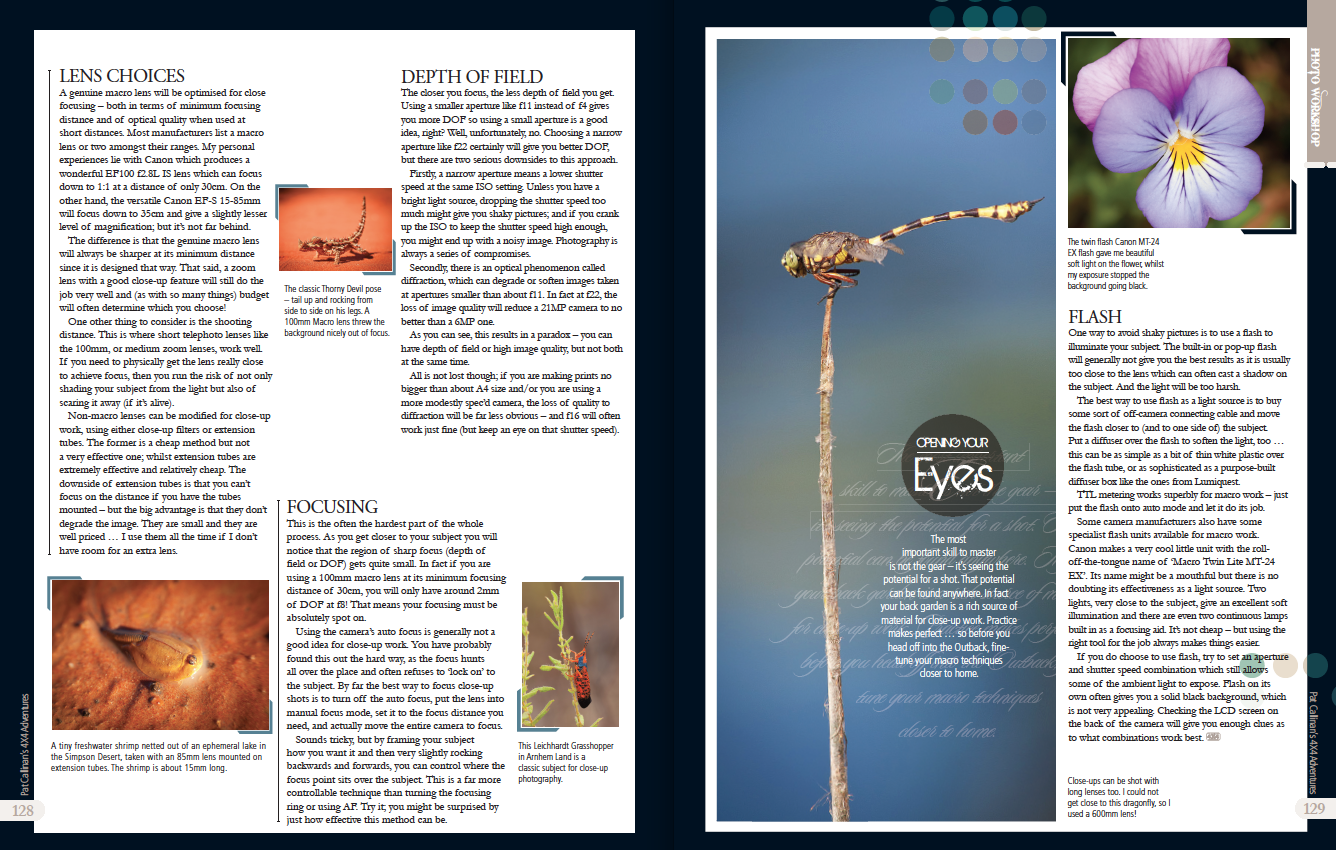 Pat Callinan's 4X4 Adventures magazine offers intelligent articles and stunning images, with a quality feel like no other in the 4WD publishing arena. Created to complement the TV show of the same name, the magazine offers readers a high quality off road adventure publication, with only 30% advertising as opposed to some other publications who run at over 50%.
When it comes to Australian 4X4 magazines… it truly is 'the essence of 4X4 adventure'.