The Mopar Ram 1500 Rebel OTG (Off The Grid) concept is just one of 14 vehicles Mopar will have on display at SEMA from 6 November showing off a raft of production and prototype parts and accessories.
The Mopar Ram 1500 Rebel OTG concept will be revealed at SEMA on 6 November, boasting a raft of Mopar production and prototype parts and accessories. Drawing from the overlanding lifestyle, the Ram 1500 Rebel OTG is built around the theme of the journey rather than, say, rock crawling, according to Mopar.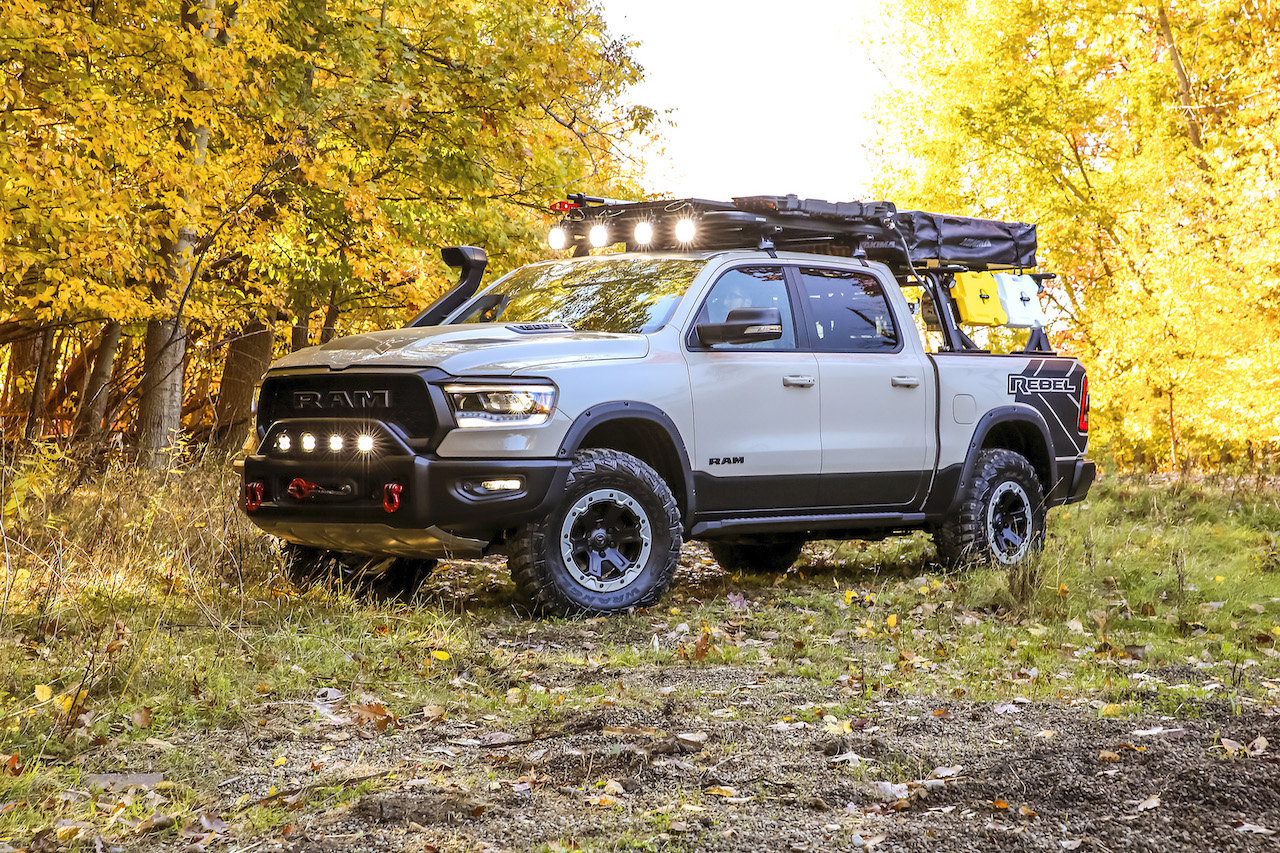 "Unlike traditional 'four-wheeling,' in overlanding the journey is the final objective. The goal is to explore rather than conquer obstacles," said Joe Dehner, Head of Ram Truck and Mopar Design. "This is why we developed this concept, to allow vehicle-supported, self-reliant adventure travel, typically exploring remote locations and interacting with other cultures. This is the vehicle that I'd like to have whenever I choose to go 'off the grid.'"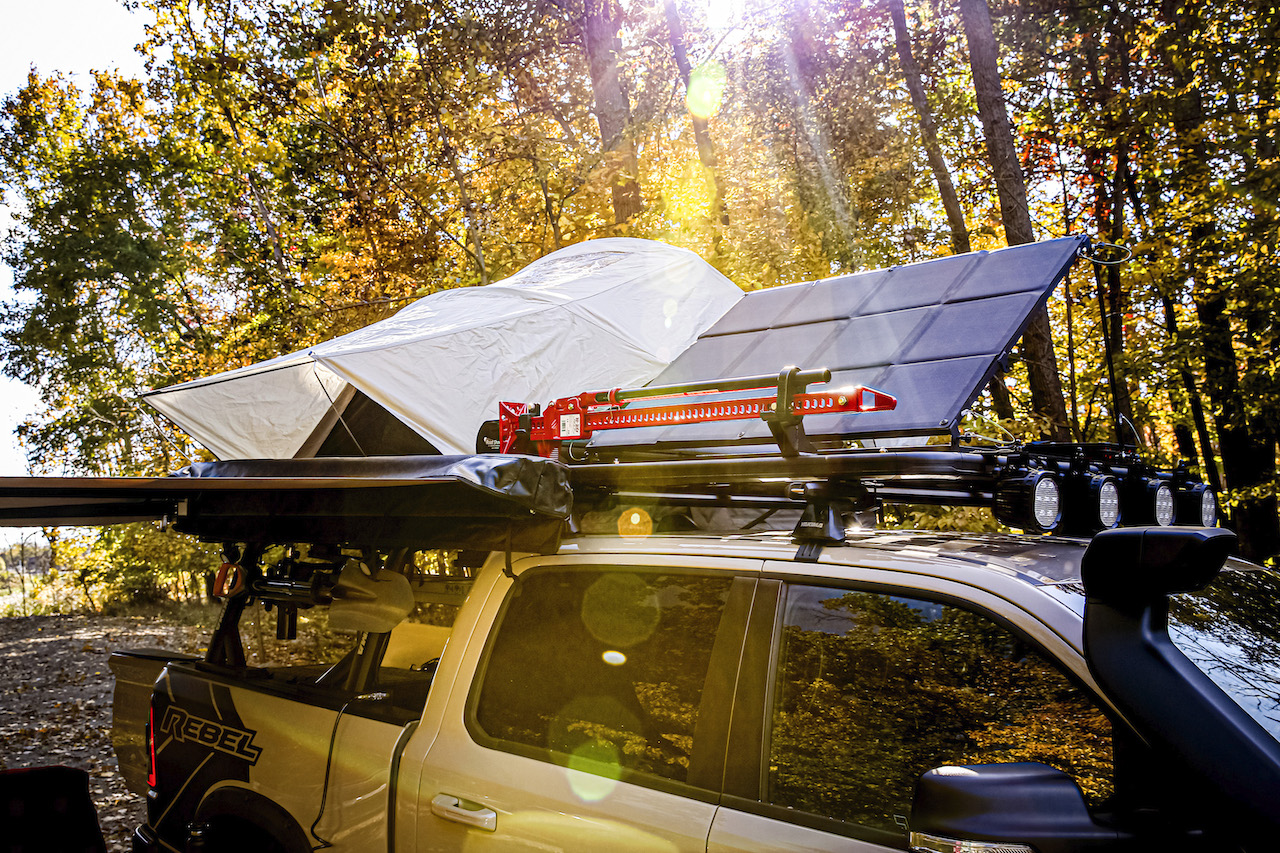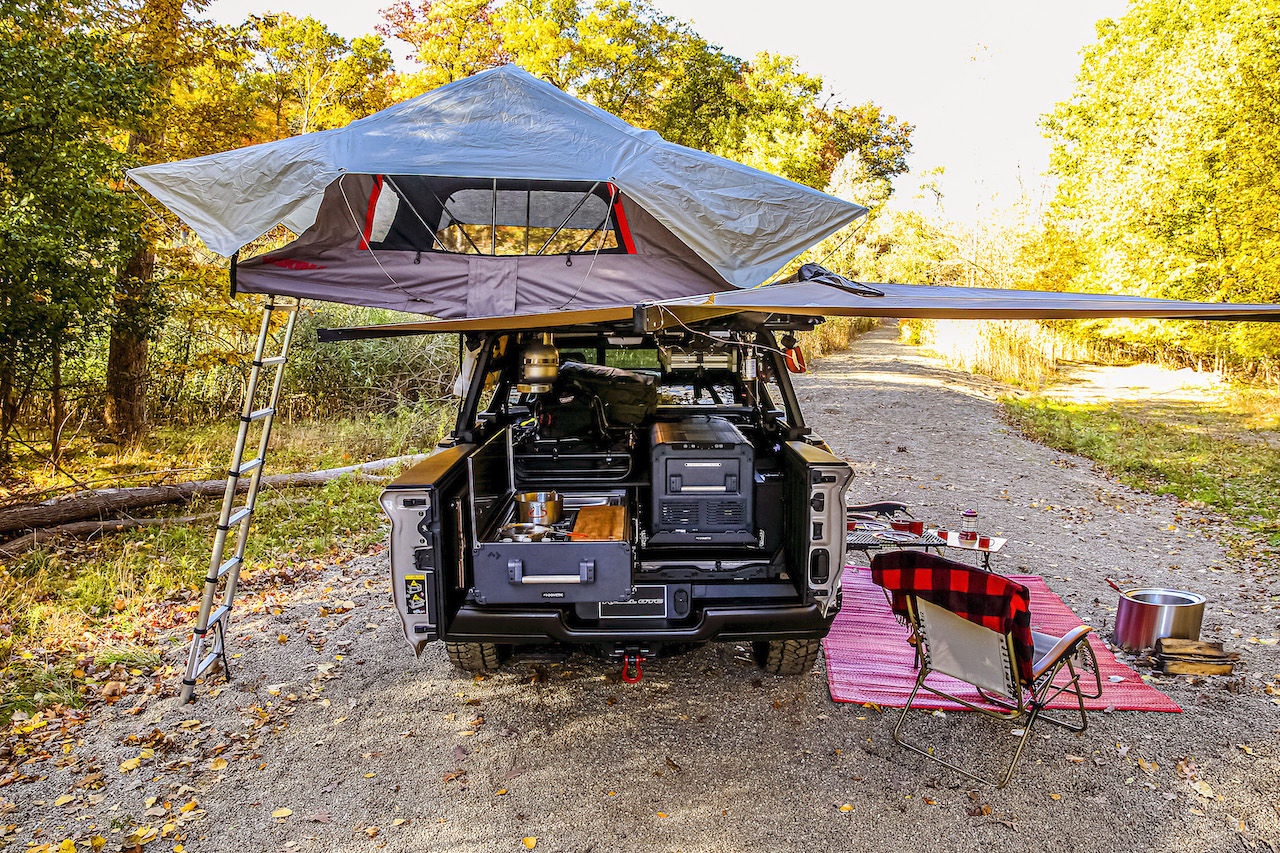 The Ram 1500 Rebel OTC concept gets a two-inch Mopar lift, beadlock wheels and 35-inch Goodyear rubber. There are also some prototype accessories fitted, like the front bumper with integrated winch, a larger grille with flow-through R-A-M badging and a snorkel. Front- and rear-wheel flares and step assist rock rails have been installed. A concept rear bumper, adapted from the Ram 1500 Tradesman, improves the departure angle of the truck by allowing the exhaust to be relocated.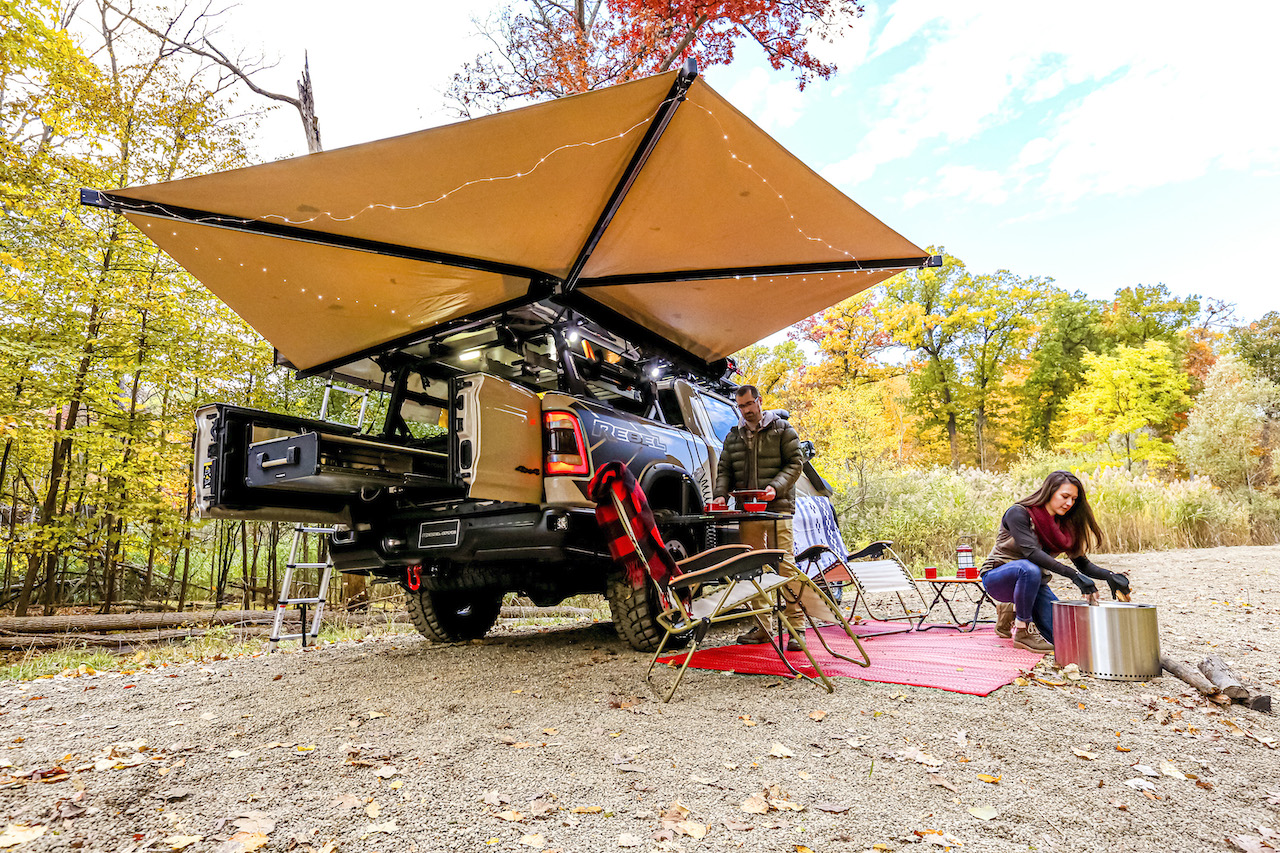 The Ram's 60:40 split swing-away tailgate, allows the bed of the truck to be accessorised. A bed rack system fits atop the truck bed, carrying a collapsible rooftop tent, which can be accessed via a stowable ladder. Inside the truck bed there is a retractable battery-powered cooler and kitchen unit with a gas-powered stove and sink with an on-board water system. An added rack structure is mounted above the cab to provide additional storage space for tools and equipment.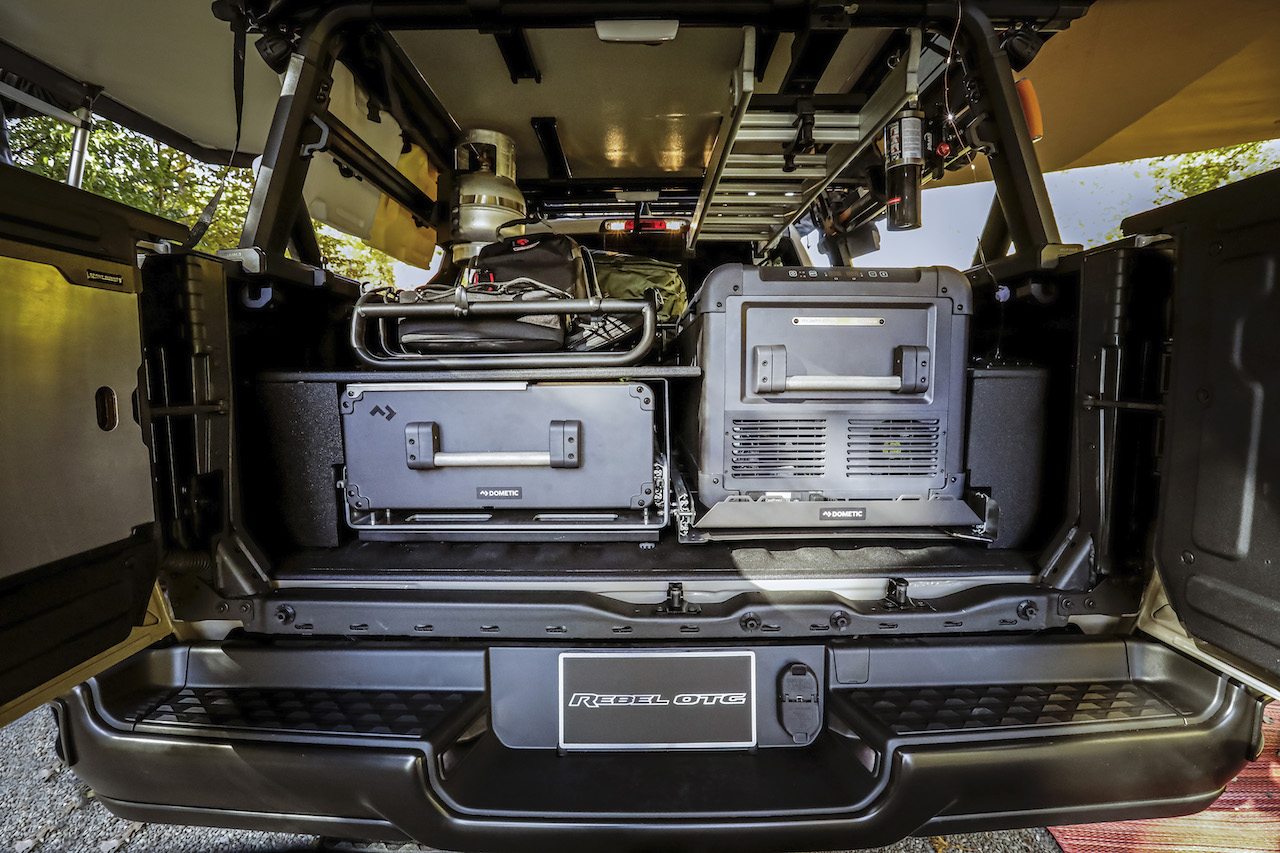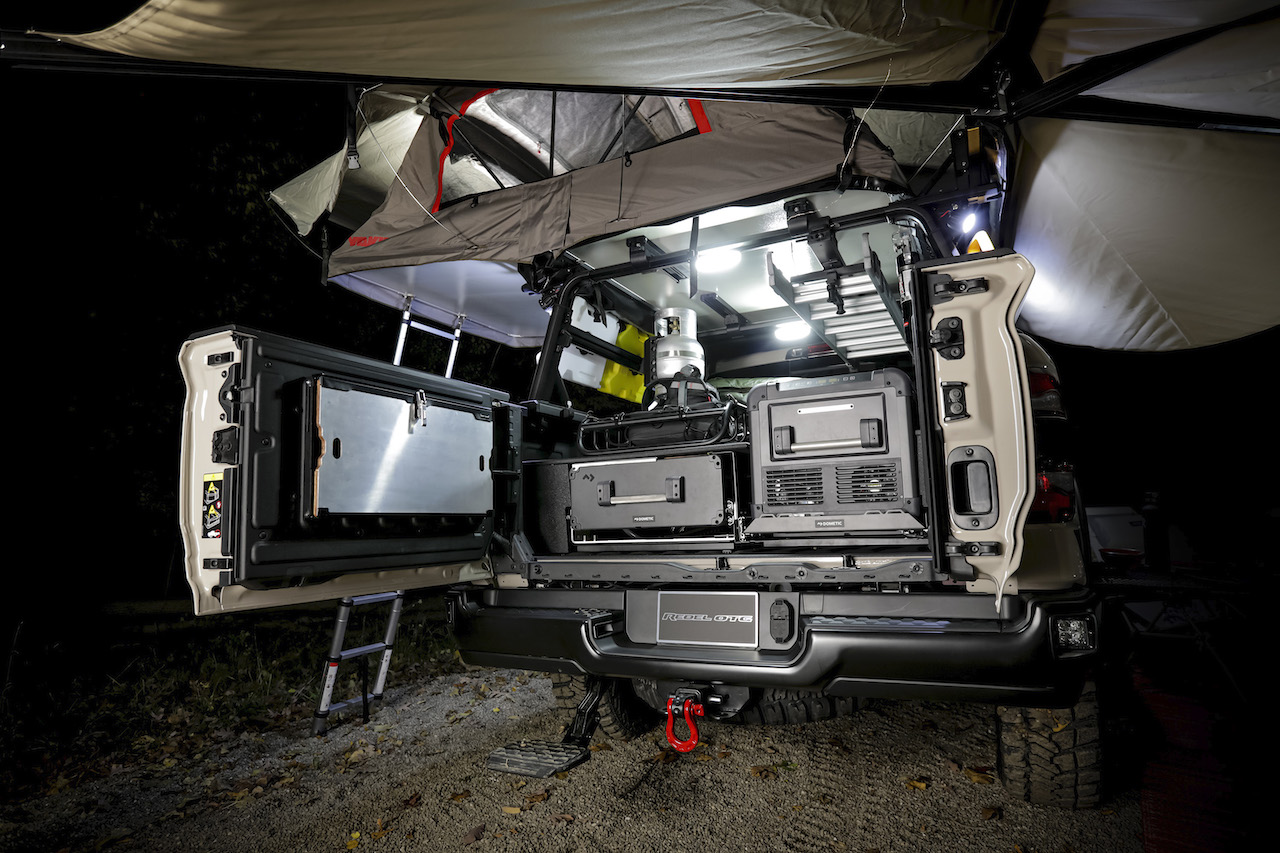 A solar panel setup, and a backup power supply eliminates the need for a generator, freeing cargo capacity. A concept hide-away bed step in the rear makes loading and unloading easier. The concept truck is also equipped with an on-board air compressor.
The Ram 1500 Rebel OTG is just one of 14 other concept vehicles that will be on display at SEMA in November. Unsealed 4X4 will be covering SEMA, so, don't forget to tune into our website for updates.