New Volkswagen Logo for commercial vehicles revealed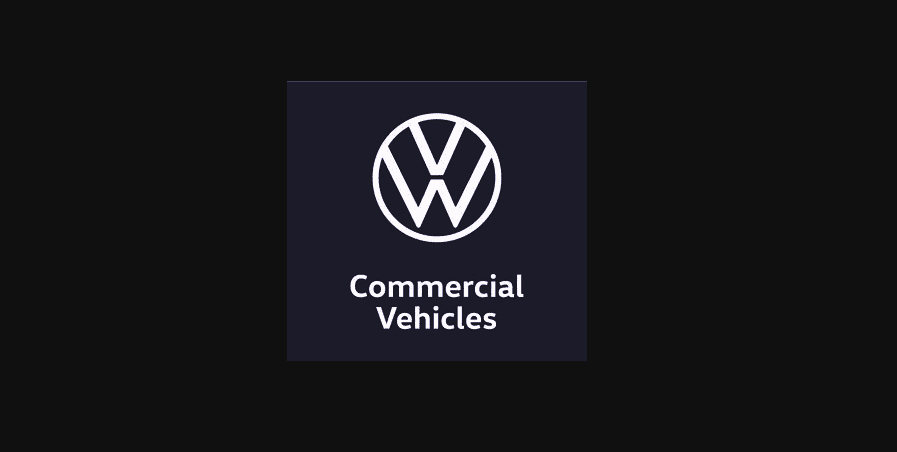 An all-new Volkswagen Logo has been revealed for its commercial vehicle arm following the unveiling of a new passenger car brand logo as the business transitions to a "provider of future mobility solutions".
Car makers are no longer car markers, instead, if Volkswagen's transition is to be believed they are now a "provider of future mobility solutions". Following the release of a new passenger car logo, the commercial vehicle arm of VW has released its updated logo that will sit on the front of Amarok and Transporter. It also follows the takeover of the development and roll-out of the VW ID. Buzz by VW Commercial Vehicles.
As you can see above, the new logo resembles the VW logo from the 1960s with a thinner font than the current logo and uses a white on black format, with the 'W' broken from the circle.
In a statement, Heinz-Jürgen Löw, Member of the Board of Management for Sales and Marketing said: "We are introducing the new update of the T6 right now. More digital, connected and contemporary than ever.
"Since the beginning of this year, VWCV has taken on responsibility for the ID. BUZZ, which, to me, is the most emotionally appealing vehicle of the ID Family. There could not be a better time to introduce the rebranding of VWCV than right now."
Tobias Volkmer, Head of Marketing and Product Marketing VWCV added: "Our marketing is becoming more digital and connected. We are on the move, intending to reach our customers quickly and with an emotional connection." VWCV was fully integrated into the development process for the rebranding of Volkswagen. Volkmer continues: "In this adaptation, we very much focused on developing an interpretation that fits our target groups ideally. Above all, authenticity plays a greater role here than ever before."
"The transformation is becoming more visible day by day: everything is progressively being adapted to this new direction – from our visual language to the entire corporate design of all our print products, our online presence, the branding of our retail partners, and finally our actual brand logo. This underscores the transition of our brand from that of a classic carmaker that manufactures light commercial vehicles to a contemporary provider of future mobility solution".