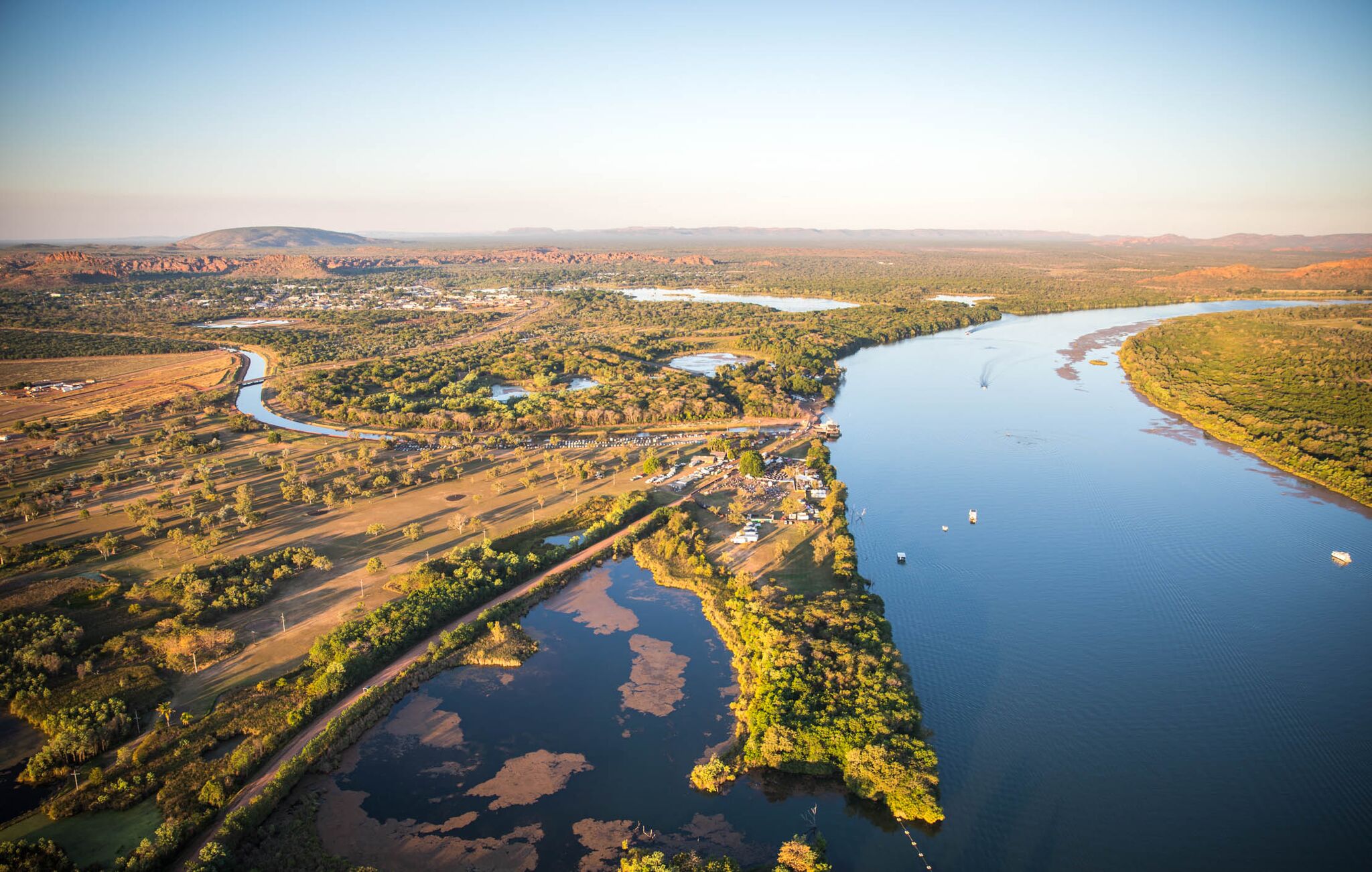 It's that time of year again when the early-bird tickets for the Ord Valley Muster 2018 go on sale. Running from 11-20th May 2018, the muster next year is going to be bigger than ever. Lee Kernaghan will be headlining the festival along with The Cat Empire, plus the Melbourne Comedy Festival over ten absolutely massive days.
The Ord Valley Muster 2018 is being held as always at Kununurra in Western Australia, right in the heart of The Kimberley, on the banks of the Ord river. Kununurra is situated about 800Km from Darwin, or 3,000 from Perth.
Early bird tickets have already gone on sale for $88.00 for General Admission, and will run until 12 February, or until sold out, with the standard price at $111.75. The Melbourne International Comedy Festival Roadshow will be performing over two big nights, plus much more going on over the massive 10 day festival.
Throughout the 10 day festival there will be the rodeo, live music, food, dining, culture, the comedy festival, plus the unique features and location of The Kimberley.
If you were planning to hit The Kimberley next year, this is the time to do it – Get along and see everything The Kimberley has to offer, and stop by at the Ord Valley Muster 2018 for a couple of days or the whole ten.
Check out more on the Muster over at www.ordvalleymuster.com.au