One of our absolute favourite (and potentially one of the easiest) recipes you'll ever create when on an off-road adventure is the bush lasagne! Not your typical lasagne, this beauty utilises white bread instead of pasta sheets and baked beans instead of mince. There's no need for any lengthy prep as these ingredients are easy to come by, making this dish quick to assemble. After all, at the end of a big day there's nothing we love more than coming back to camp for a quick feed, especially when the stomach is growling like no tomorrow.
Get creative and assemble your delicious bush lasagne. We've created the list of ingredients and the step-by-step method below that Pat demonstrated in episode 6 of season 15.
What you'll need
White bread
Heinz baked beans
Mozzarella cheese
Basil
Loaf pan
Foil
Camp oven
Spatula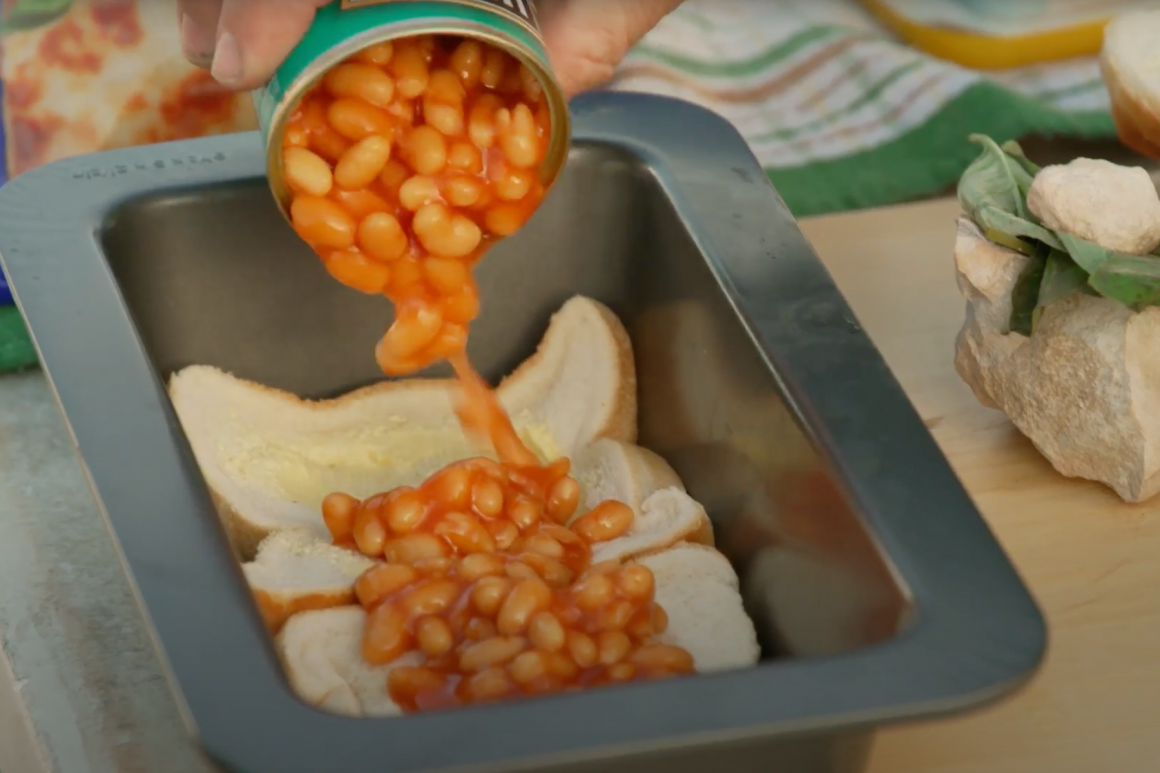 Method
First things first, crinkle up some foil to add to the middle of the base of your camp oven. This assists in avoiding burning the base of your pan 
Get your camp oven going to pre-heat in preparation for your meal
Layer the white bread on the bottom of the loaf pan
Add in your Heinz baked beans and spread them out with a fork, ensuring the bread surface is covered
Spread on a generous layer of mozzarella cheese
Then do it all again by repeating the above steps for your next layer
Place it in your pre-heated camp oven for 20 minutes
Once you remove your tasty meal, divide it up into squares with your spatula
Garnish it with a little basil for that Italian touch
Serve and enjoy!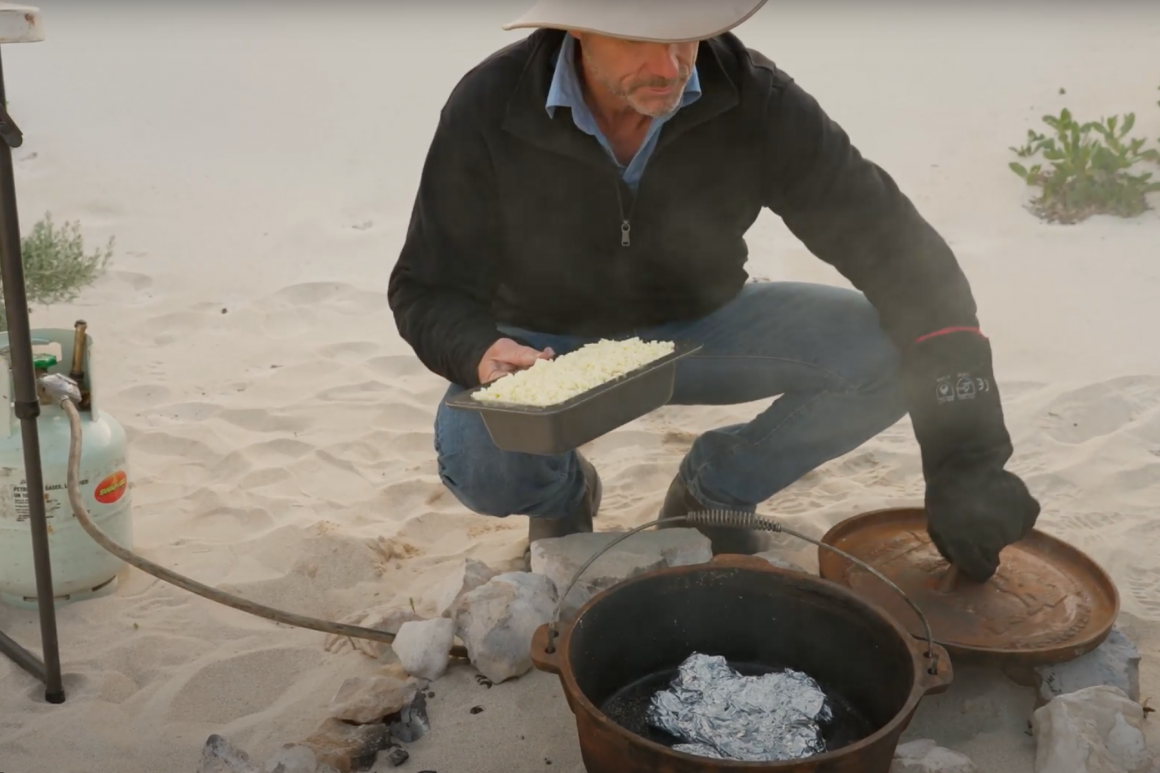 Pro tip: Make sure not to have your camp oven too hot to avoid burning the backside of your lasagne. The ingredients within the loaf pan simply need to be warmed in order to melt the cheese and heat the baked beans. No need to overdo it!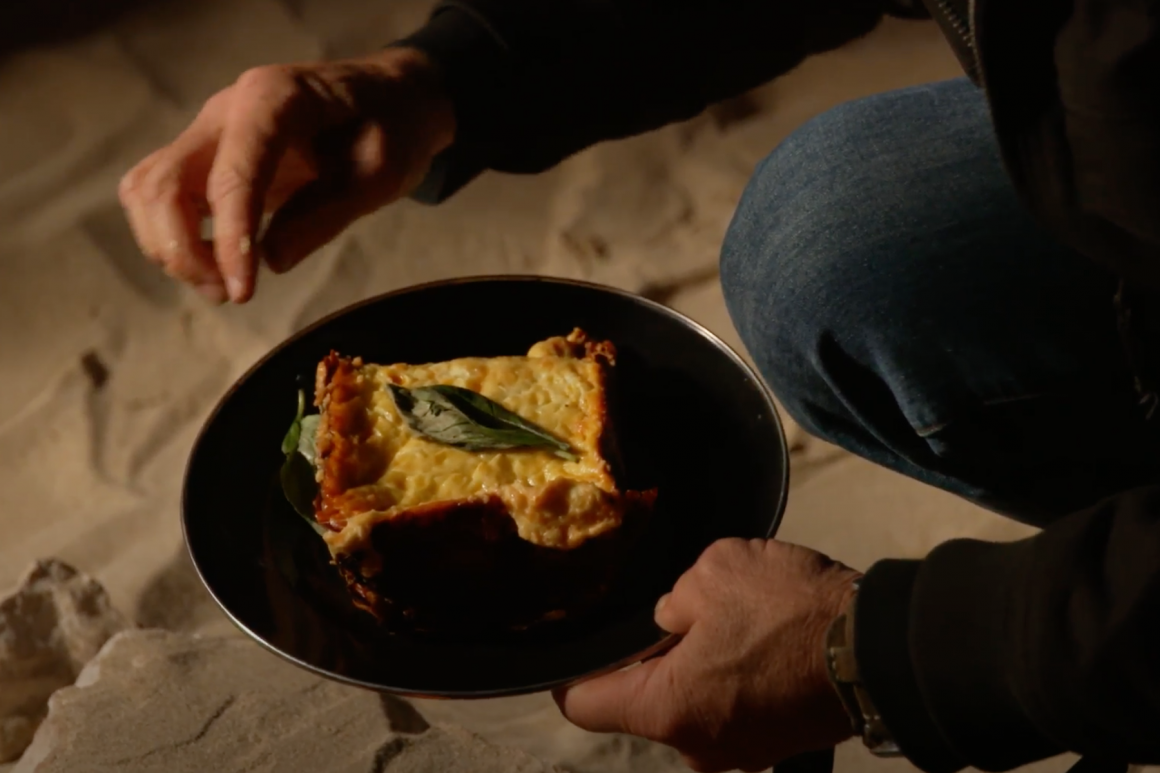 Not a fan of baked beans? Add your own unique spin on things. If you do shake up the recipe, make sure to give us a shout on Instagram, Facebook or TikTok so we can check out what you made.