Product News: Rhino-Rack Master Fit Luggage Box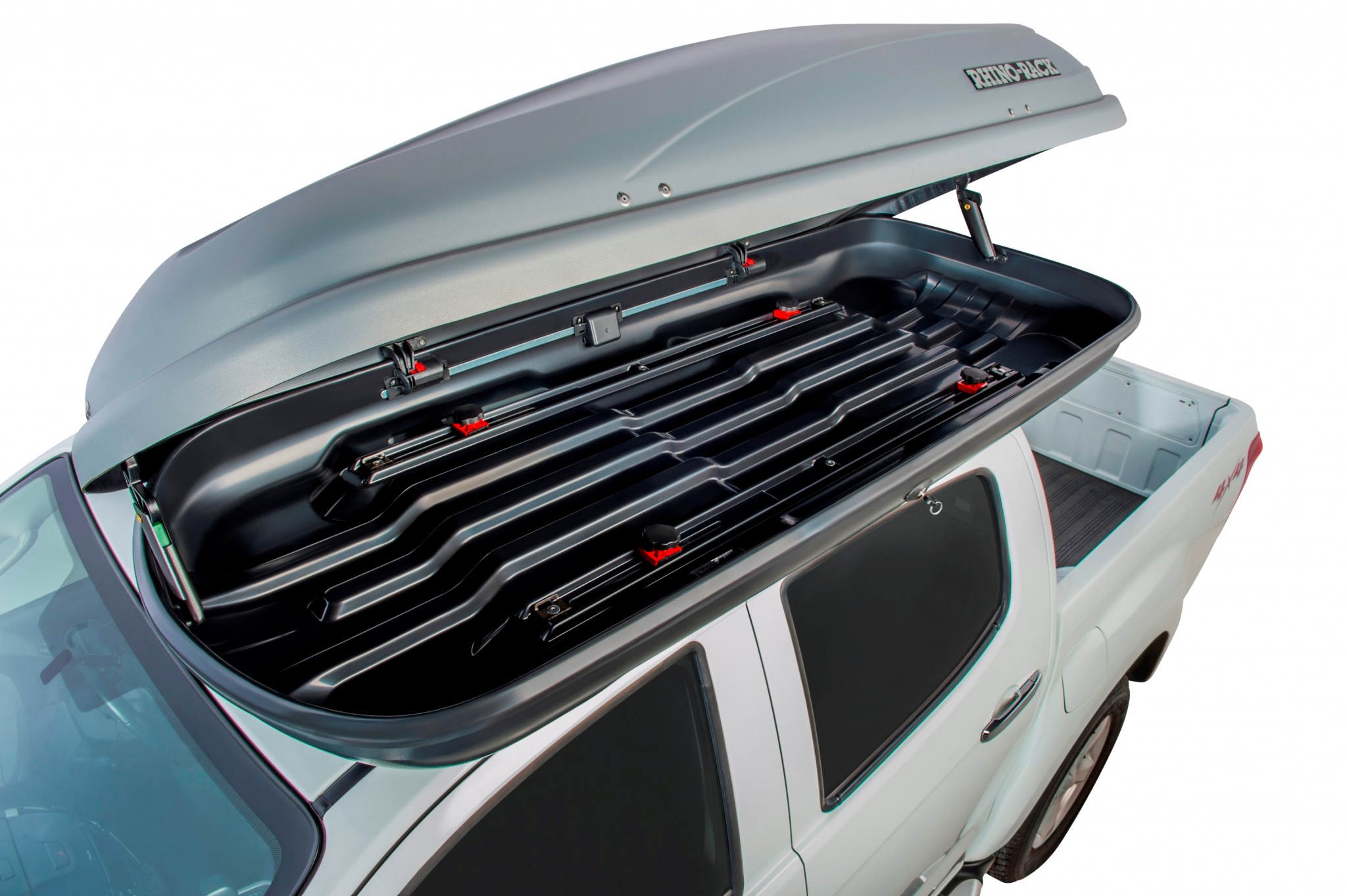 No matter how big your 4×4 might seam, it is extremely easy to run out of storage for all the gear you might need, and/or want, on your next adventure. Never worry about this storage conundrum again with a Rhino-Rack Master Fit Luggage Box. This storage solution utilizes a roof rack mounted luggage box to keep your gear out of the elements and out of your way. They come in black or silver and are available in three sizes; 400L, 440L and 550L. They have a load capacity of 75kg and can carry gear up to 1870mm in length. Rhino-Rack has even included two load-securing straps for added stability and peace of mind on your next outing. The aerodynamic design of the boxes reduces wind drag for the quietest ride and best fuel economy possible.
Rhino-Rack's unique "Twist to Tighten & Press to Lock" clamping system allows you to quickly and easily fit the Master Fit Luggage Box to nearly any roof rack, also making it a breeze to set up for and break down from a trip. The dual sided opening system on these boxes allows for use on both sides of the vehicle, without having to spend time reconfiguring the box in any way. Besides adding extra storage capacity these boxes allow you to keep long, dirty and/or smelly gear out of your passenger compartment, making those long adventures that much more enjoyable.
A great way to ensure you have all the gear and toys to make your next adventure as much fun and comfortable as possible is to use a Rhino-Rack Master Fit Luggage Box.
Rhino-Rack Master Fit Luggage Box (440L)RRP: $669.00
Rhino-Rack Master Fit Luggage Box (550L)RRP: $839.00
Rhino-Rack Roof Box Wall Hanger RRP: $89.00
For more information on the Rhino-Rack's range head to: www.rhinorack.com.au