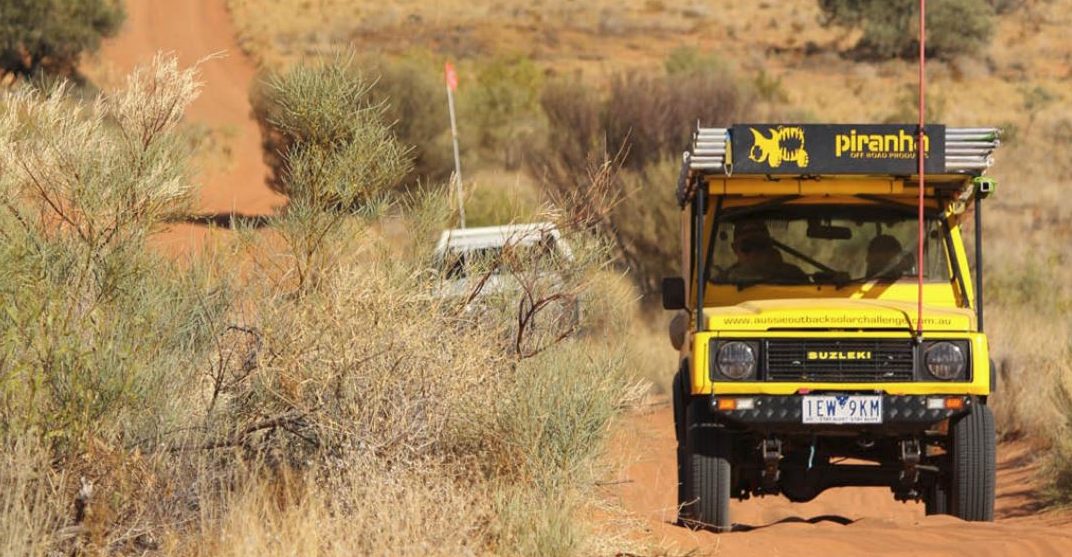 Yep, really. Dragging two solar-powered Suzuki Sierras across the Simpson Desert for a Guinness World Record, and some pretty hefty bragging rights. That's what Alan Johnson from Piranha Off-Road Products, and Mark French, originally from Marks 4WD Adaptors have managed to do.
Third time out attempting the run they've finally made it across – both within a week for the crossing, including stopping to charge, breakages, dust storms, and sand ingress into just about everything.
We recently did a full write up in issue 043 of Unsealed 4X4, and trust us, the journey and coverage of it is about as nuts as it sounds.
Go have a look at the whole write up here!