To help try brighten this bleak, cold, windy Monday we bring you: Concept X. From the folks behind Team Isuzu D-MAX, we're rather pumped to deliver for your viewing pleasure, the ultimate D-MAX and MU-X. Have a go at the video!
You know those quiet afternoons you're sitting around with a beer in hand, staring at your four-wheel drive, and wonder how you'd make some rather stupid tyres fit in your guards? Apparently when the boss makes the suggestion, it quickly becomes a challenge. Thus began the start of something rather beautiful in the design and build of these two monsters.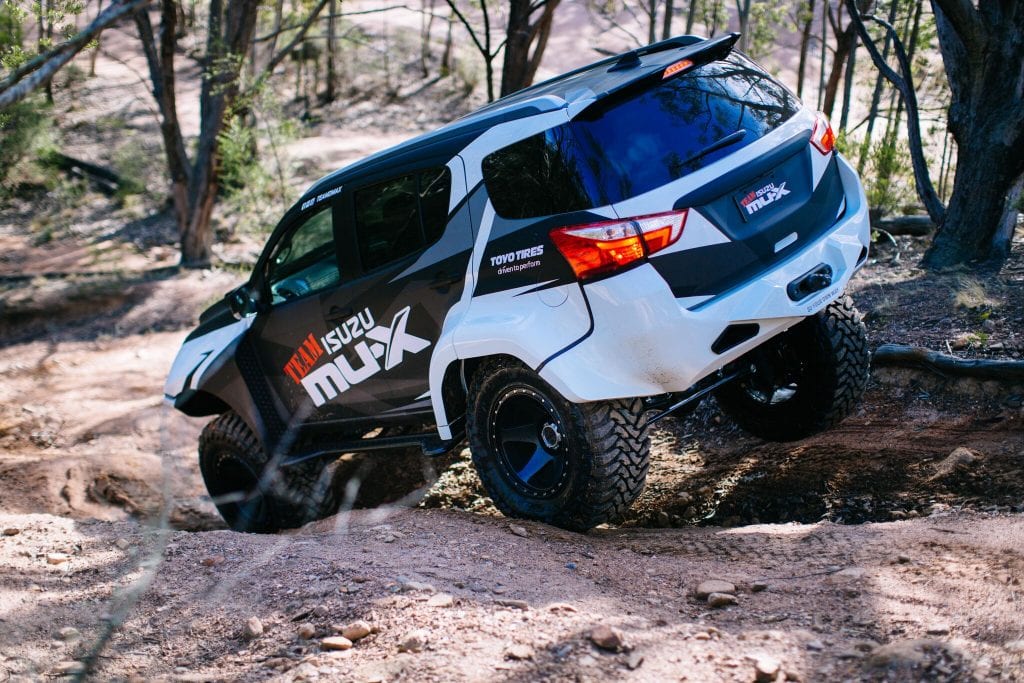 Starting with a set of 38×15.5R20 Toyo Open Country muddies, it was then up to the Team Isuzu D-MAX crew to build the suspension and driveline  around them. It began with a set of 60mm remote reservoir shocks, and massive 390mm full floating rotors, clamped up with six-piston calipers. After that, things started to get really silly. Enter a 5-link coil setup in the rear of the D-MAX, mated up to 7-inch springs, and all of a sudden you've got the approach and departure angles to 50 and 38 degrees respectively. Oh, and the front end has remained completely independent, thanks to a rather aggressive diff-drop to keep the CV's level and steering components working as they should; which is no small miracle unto itself with the height, and being able to retain very close to the original geometry (except, you know, the seven full inches everything is higher). Then you've got the guards pumped out and inner guards trimmed up to fit the 38's, along with a rather huge amount of offset.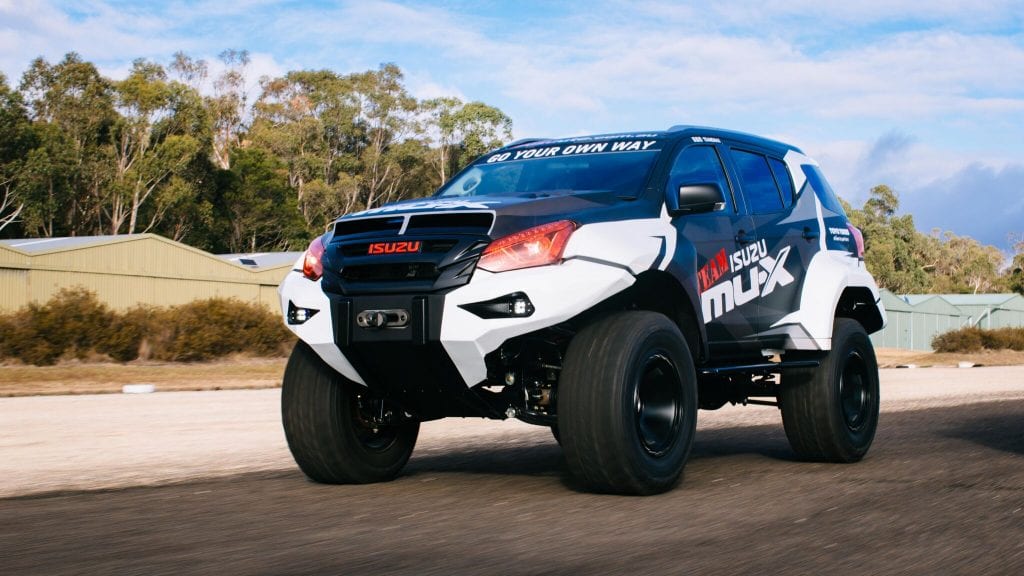 The exhaust systems were tweaked so you could hear the turbo spooling from 3 kilometres away, however the rest of the powertrain was left completely untouched, with the legendary Isuzu 4JJ1-TC 3-litre engine and 6-speed auto pushing the 38's along quite happily.
Are they engineered? Nope. Will they ever see public bitumen? Not even once. Are they remotely close to being legal? Hell no! And we don't like your chances of being able to buy one built like this from the local Isuzu dealership either. But it certainly does give us a lot of food for thought…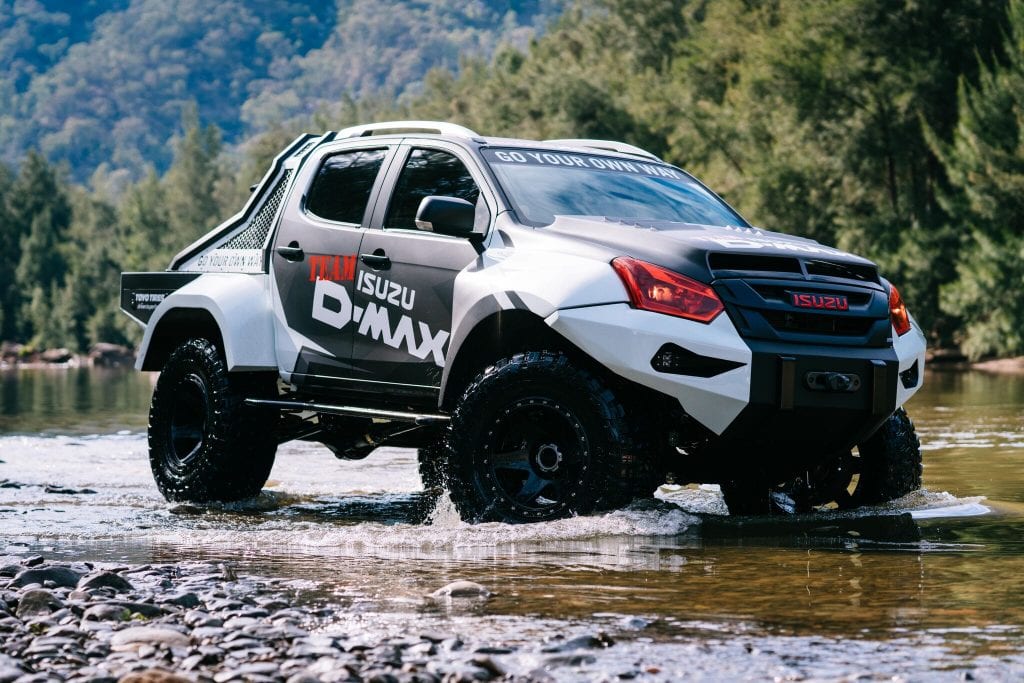 When asked about the Concept X Duo and their stunt vehicle counterparts, Wayne Boatwright (owner and director of Team Isuzu D-MAX) said "We've used different vehicle brands throughout the team's history but Isuzu's truck DNA sets them apart from the rest. Their diesel engines are simply the best in the business and the whole package has been  outstanding in terms of reliability. The performance vehicles are close to showroom spec and get jumped,  bumped and driven on two wheels, week in week out. We really want to show people how capable they are without having to go crazy with modifications. The Concept X duo is a bit on the wild side though. They're a bit like the evil cousins of the family." he laughed.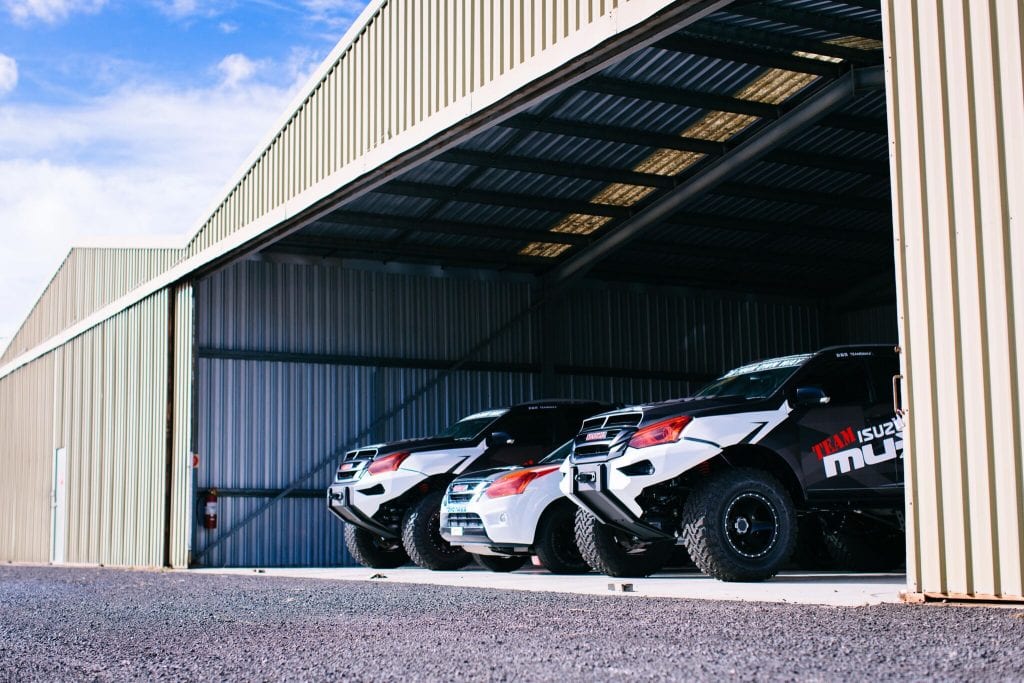 Something worth remembering too: When the Toyota HiLux Tonka concept was released, the vast majority of Australia collectively lost their minds on how awesome it looked, and how well it performed off road. Indeed, there have been a few concepts that have gotten us a little excited over the years. So, to the other manufacturers from the collective four-wheel drive nuts across Australia: Your move.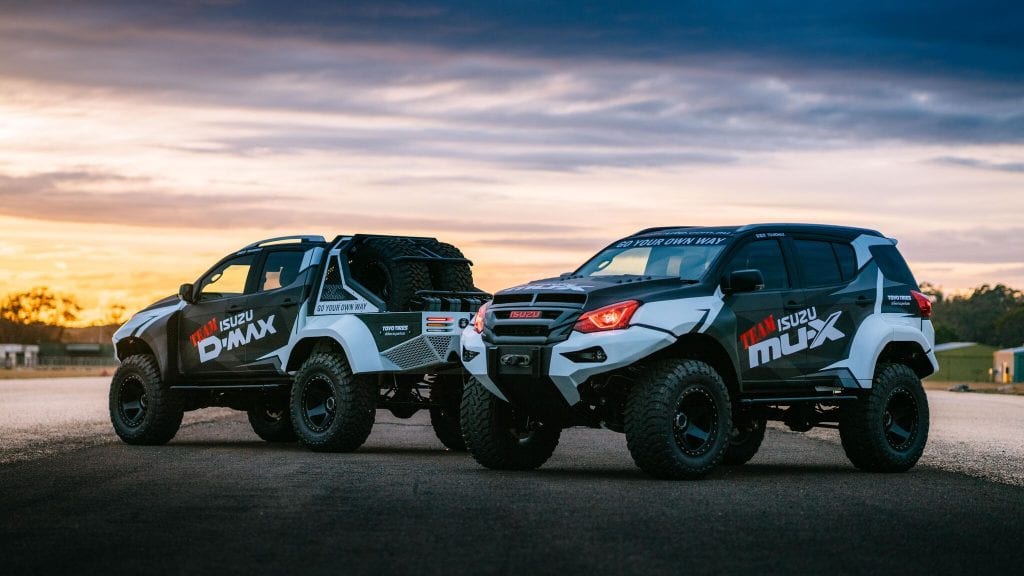 The Concept X D-MAX and MU-X will be coming to a 4X4 show near you soon, so make sure you keep an eye out for them.