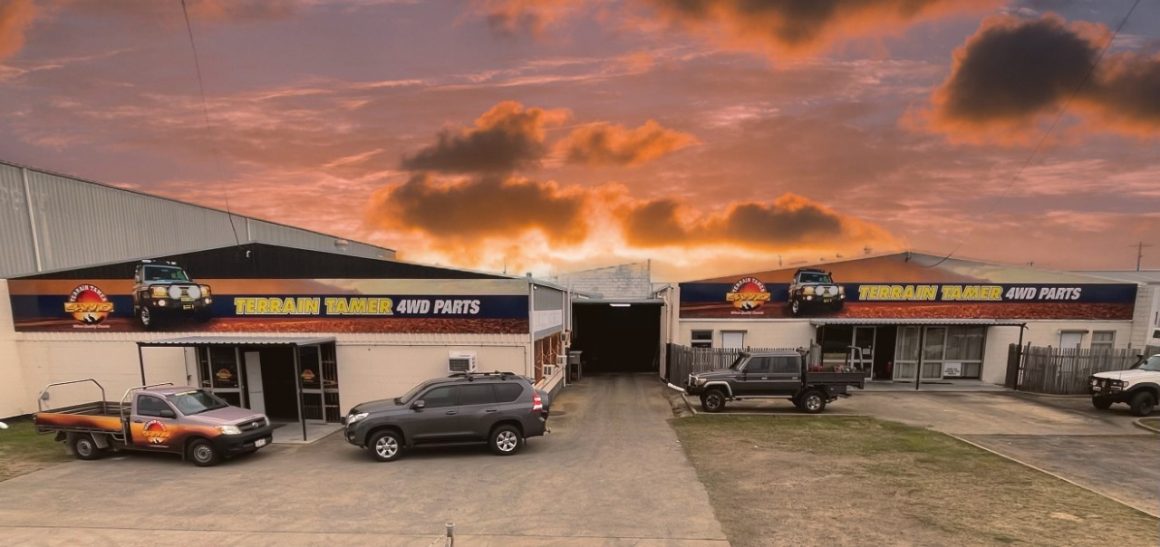 Family owned 4WD Parts Company, Terrain Tamer, are excited to announce the opening of their new branch in Townsville, Queensland. With experience that goes back over 50 years, the successful Australian company has developed the brand into a worldwide recognised name.
Since its beginnings in 1969, starting in the suburbs of Melbourne, Terrain Tamer has grown to include a total of 17 warehouses across Australia, Africa, Papua New Guinea, Fiji, New Zealand and Europe.
"We've focused more on international expansion over the last 10 years, so although it's not a capital city, Townsville is certainly an important strategic hub for our Northern Queensland customers.
Would you believe, the distance between Brisbane and Townsville is almost the same as Melbourne to Brisbane. With today's freighting environment, having stock closer to our customers is a key foundation for our fill rate and customer service standard, which has always been an important ingredient to our success.
It's always exciting to open a new branch in a region which demands the quality 4WD parts that we offer. The cattle stations, mines and 4WD enthusiasts have been refreshing to work with and very welcoming.
We have two existing staff members who jumped at the opportunity to relocate and manage the new operation, in the beautiful location that is Townsville. Part of me is jealous of the experiences they have ahead of them and the locations they will visit." said Don Kyatt General Manager, Brent Hutchinson.
Proudly designed by a team with decades of engineering experience and developed in Melbourne, Terrain Tamer's range of over 40,000 spare parts are then produced in partnership with the world's leading manufacturers to Original Equipment standards or in many cases stronger. Supplying to a range of customers such as mining contractors, emergency services and farmers as well as recreational 4WDrivers, in over 80 countries, who depend on the strong, rugged and reliable operation of their vehicles.
The new warehouse opened on 1st July, after a quick turnaround of taking over from one of their long-term stockists Stewarts 4WD, who is retiring after a fantastic 32 years.
You can find Terrain Tamer Townsville at 431 – 433 Woolcock Street, Garbutt, Queensland 4814.
Email: townsville@donkyatt.com.au.
Phone: 07 4725 2199
For more information please visit, www.terraintamer.com