For the tech-savvy auto enthusiast, understanding the intricacies of All-Wheel Drive (AWD) and Four-Wheel Drive (4X4) systems is crucial. While both aim to improve vehicle traction, their operational philosophies, mechanical structures, and ideal use cases differ significantly.
The Core Mechanics
AWD Systems: AWD is often found in modern crossovers, SUVs, and performance cars. These systems are designed to operate seamlessly and continuously, without driver intervention. The central component of an AWD system is the centre differential or centre clutch. It intelligently varies the power distribution between the front and rear axles. Advanced AWD systems use electronic sensors and computer algorithms to monitor wheel speed, throttle position, and steering angle to determine the optimal power distribution. In some systems, power is distributed evenly under normal conditions but adjusts as needed based on traction. An AWD system allows different speeds from side to side. But also front to back making them suitable for potentially high-grip situations like blacktop.
4X4 Systems: Traditional 4X4 systems, commonly seen in trucks and off-road vehicles, are more robust and typically mechanically simpler. They consist of a transfer case attached to the transmission, which splits power between the front and rear axles. In many 4X4 vehicles, drivers can manually switch between 2WD and 4WD modes. The addition of a low-range gear ratio (often referred to as '4-Lo') is a defining feature of a 4X4. This provides increased torque for extreme off-road conditions. When 4X4 is engaged the front and rear axles are mechanically locked. In a high grip situation, this can cause wind-up in the transfer case due to different speeds front to rear around corners and lead to catastrophic failure.
Combination Systems: While there's no textbook agreed-upon term just yet, combination systems are becoming more and more popular. Pat has been putting them to the test the last two years in his V6 Ranger. These aim to combine the best of both worlds with the always-available traction of an AWD system potentially stopping you from getting into trouble when you wouldn't typically reach for the stubby lever. Think icy roads, driving through slippery paddocks, or mild muddy trails. They then have the benefit of being able to click it into a true 4X4 mode locking the front and rear axles together for maximum traction.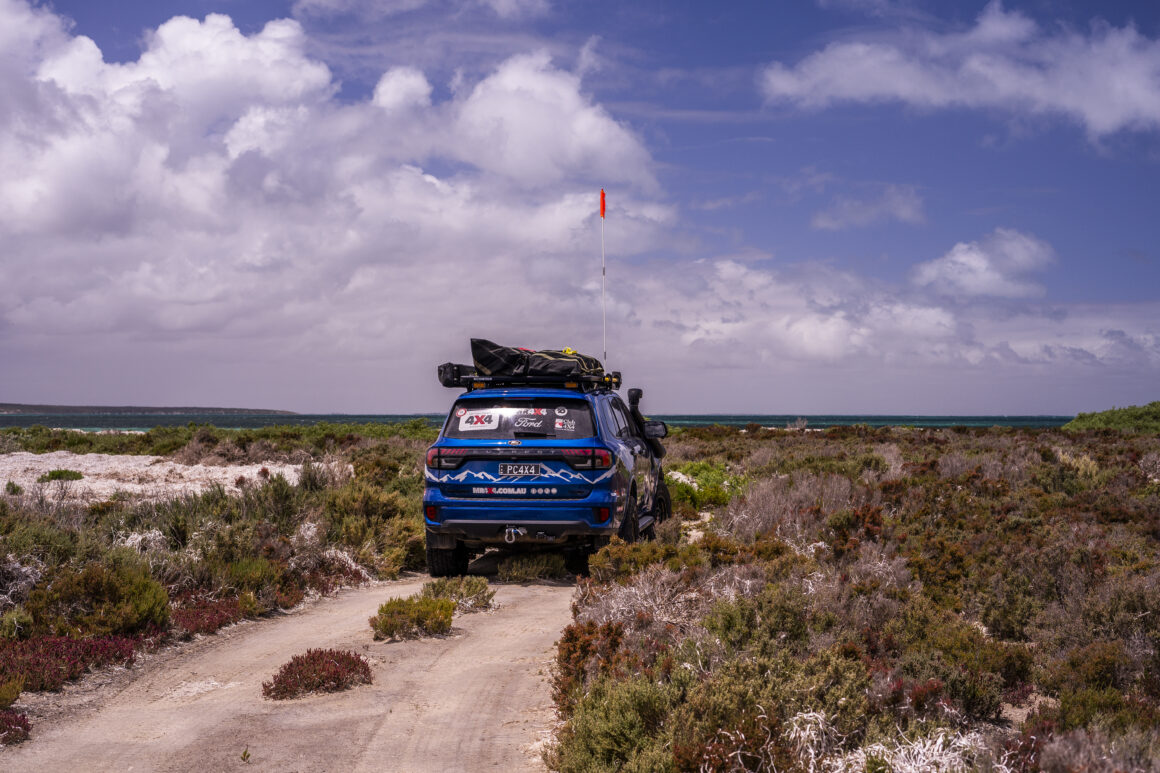 Operational Differences
Driver Input: AWD systems are designed to be worry-free and operate automatically. There's no need for the driver to engage or disengage the system. On the other hand, 4X4 systems often require manual engagement, particularly for the low-range mode, necessitating a more hands-on approach.
Driving Dynamics: AWD systems shine in providing enhanced traction on various surfaces, including wet or icy roads. They improve handling and cornering stability, making them ideal for performance-oriented vehicles. 4X4 systems are engineered for low-speed, rugged terrain where maximum torque and power are required. They excel in scenarios like rock crawling, steep inclines and declines, or muddy trails.
Technical Nuances
Differential Locks in 4X4: Some 4X4 systems include locking differentials to provide equal drive across an axle, ensuring that even if one wheel loses traction, the others can keep the vehicle moving.
Traction Control and Stability: Modern AWD systems often integrate advanced traction control and stability systems. This integration allows for a more nuanced distribution of power, which can be adjusted on a per-wheel basis, providing superior traction control. This is something we're seeing more and more in the 4X4 space as well though. Advanced traction control systems add the benefits of a diff lock without the drawbacks.
Torque Vectoring in AWD: High-end AWD systems may include torque vectoring, which not only splits power front to rear but also side to side at the rear axle. This feature enhances cornering ability, directing more power to the outer wheel when turning, thus improving handling.
Fuel Efficiency and Weight Considerations
AWD systems, due to their complexity and continuous operation, typically result in lower fuel efficiency compared to 4X4 systems, which can be disengaged. Additionally, the weight penalty for AWD is less compared to traditional 4X4 setups, which include heavier transfer cases and additional robust components, although this point is negated in a combination 4X4 setup.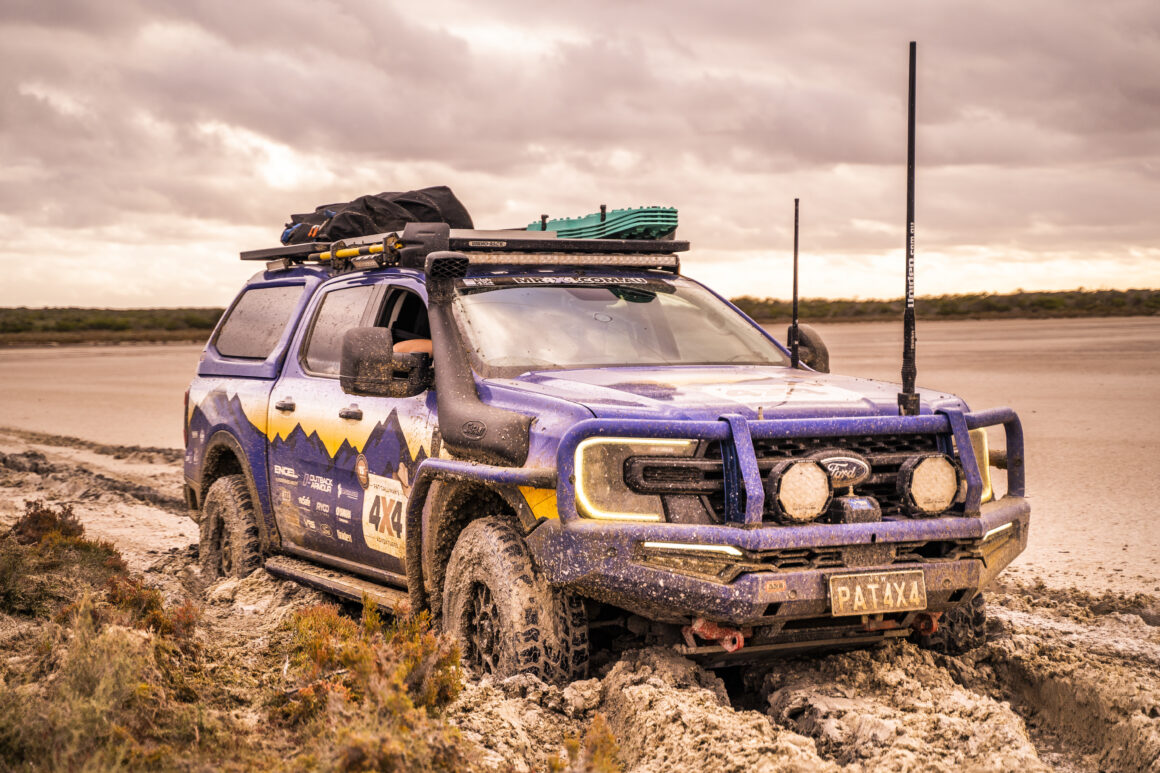 Maintenance and Durability
AWD Maintenance: AWD systems, with their advanced electronics and multiple clutches/differentials, can be more prone to wear and require specialized maintenance. Regular checks and servicing are vital to ensure longevity.
4X4 Durability: 4X4 systems are often praised for their durability and simplicity. The less complex mechanical nature of traditional 4X4 systems means fewer things that can go wrong, especially in harsh conditions.
So what's right for you?
Choosing between AWD and 4X4 boils down to understanding their distinct technical attributes and how they align with your driving needs. AWD offers advanced, seamless traction control suitable for a variety of conditions. It's particularly favourable in soft-roaders looking to get downgraded fire trails to a campsite or trailhead. They quickly fall apart if you find yourself in a situation where one wheel unloads and the centre diff sends all power to it leaving you stationary with one wheel spinning. In contrast, 4X4 provides unmatched capability in extreme off-road situations but requires more driver engagement. With the growing popularity of combination systems bridging the gap and offering all the benefits of both an AWD and a 4X4 system it's becoming simpler than ever to chose a vehicle that suits your needs.
For the technical enthusiast, appreciating the nuances of these systems is key to understanding their capabilities and limitations. Whether it's the intelligent adaptability of AWD or the rugged simplicity of 4X4, each system represents a pinnacle of automotive engineering designed to conquer specific challenges on and off the road.