19 year Errol D'arcy was diagnosed with Eweings Sarcoma, a kind of bone cancer. While fighting this cancer and getting treatment, Errol has been working on a Nissan G60 Patrol, with a dream of touring the country.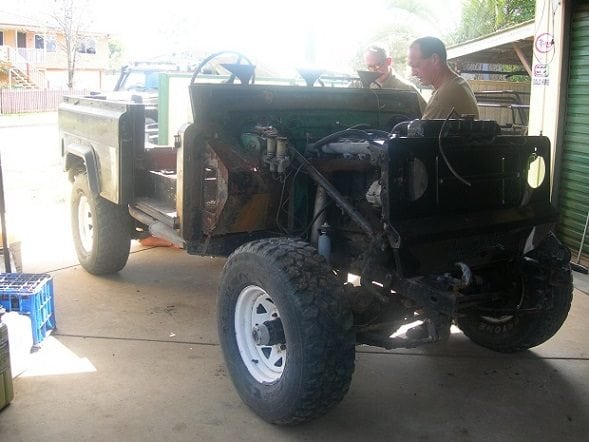 Errol can't do this by himself though. His femur has been removed, and replaced with titanium, and he lost a close friend only a few weeks ago to cancer as he undergoes his own chemotherapy treatments. The 4X4 community gotten behind his cause, especially members of the Australian Army. While Errol undergoes treatment, friends and family have rallied behind him, setting up the "Errol D'arcy Fund". This fund's primary aim is to get Errol's G60 Patrol on the road, and and Errol in the driver's seat!

There has been some great work already, and some kind donations from members of the 4X4 community, getting the old girl closer to adventure. There is plenty more work to be done, and the Errol D'arcy fund is calling out for more help. They now have an engine and gearboxFinancial donations are welcome, but they are also hoping for experienced heads and hands to help put the G60 together.
Can you help the Errol D'arcy fund? Contact Andrew Fletcher 0407 236 945 or akfletch71@hotmail.com.