If you've been following Pat, you know he's been a long-time fan of the Rhino-Rack roof platforms—solid build, reliable, and more versatile than a Swiss army knife. Well, recently, we got an exclusive peek at their latest creation, the Pioneer Series 6, right in the ORS workshop. And let us tell you, this thing is an absolute game-changer.
A Slimmer Profile and Why It Matters
When we first set eyes on the Series 6, one thing became crystal clear: Rhino-Rack has gone all out to slim down this bad boy. Put it next to the Series 5 model that Pat's got on his Ford Ranger, and you'll see just how much sleeker this newcomer is. We're talking about a leaner, meaner rack with a more slender front end.
But why does this matter? One word—Aerodynamics. By giving the Series 6 a streamlined profile, Rhino-Rack has cut down drag by a jaw-dropping 60%. Yes, you heard us right, a 60% reduction in drag. What does that mean for you? A quieter drive. We mean, no more of that whistling wind noise, which, if you're on the big lap or a wicked weekender, can make a world of difference to your sanity.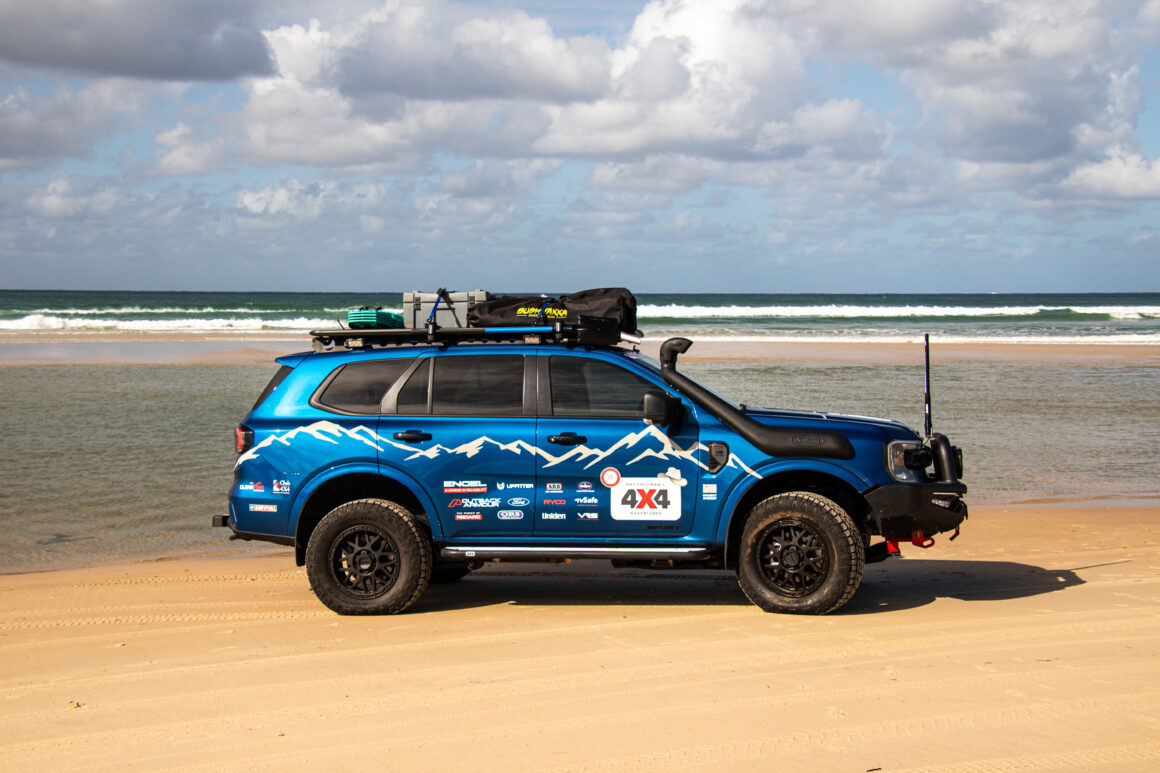 Strength in Slimness
Now, we can almost hear the sceptics among you going, "Okay, it's light and quiet, but does it hold up?" Trust us, we had the same question. Turns out, this lighter, quieter roof rack is also tougher than its predecessor. Rhino-Rack has opted for some advanced alloys to give this rack a muscle boost. This is engineering wizardry at its finest, folks. So, yeah, you can still mount that kayak, rooftop tent, or whatever you fancy, and hit the road with confidence.
A Nifty Design for a New Age
Alright, let's get down to the nitty-gritty—those details that make the Series 6 stand apart. First up, the corners have new angles and the leading edge is much thinner, all contributing to that improved aerodynamics. Secondly, the Series 6 comes with these clever little inserts along the leading edge which they reckon help manage wind flow even better.
Accessorizing Made Easy
Remember those channel recesses in the older Series 5, where you'd slot in your eyebolts and whatnot? They've given those the boot. Instead, the Series 6 offers more freedom to place accessories wherever you like, thanks to their new Zwiftloc attachments. No more fumbling and sliding stuff along fixed channels. With these Zwiftlocs, it's pretty much a hand-tight job. Just drop them in, spin them around, and you're golden
Pat's Plan with the New Pioneer Platforms
So what's next for Pat? Well, he's slapping two of these Series 6 platforms onto his Ford Ranger and another one on my Ford Everest. Stay tuned, because he'll be testing these babies out in the wild, and you can bet he'll keep you in the loop on how they fare. And there you have it, your sneak peek into what could be the next big thing in roof racks. Do you think the Series 6 is worth the upgrade? Let me know in the comments!